Back to top
Giving Birth in a Pandemic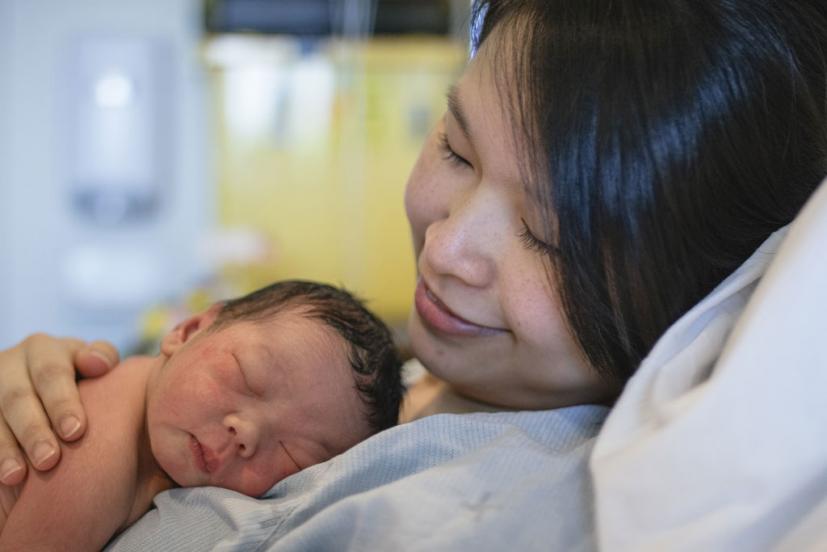 Marin Mommies presents a sponsored article from MarinHealth Medical Center in Greenbrae.
Pregnancy is a special but stressful time–especially if your baby is due during a pandemic. It's only natural to worry about contracting COVID-19 while you are pregnant. Fortunately, unless you have risk factors for severe COVID-19 such as diabetes or a heart condition, you are no more at risk than before you conceived. Just keep wearing your mask, washing your hands, and following safety precautions!
When it's time to deliver, rest assured that MarinHealth® Medical Center is doing everything possible to ensure the safety of our patients. We've instituted strict safety precautions throughout the hospital, including enhanced sanitation, stringent use of personal protective equipment (PPE), and a Universal Masking Policy, requiring employees, patients, and visitors to wear masks throughout the hospital.
For labor and delivery, MarinHealth follows the California Department of Public Health's (CDPH) official COVID-19 guidance. Laboring women take a rapid COVID-19 test upon admission, and partners are also screened with a symptom questionnaire and temperature check. Laboring mothers and their partners can remove their masks when they are alone in their room, but they are required to wear hospital-provided surgical masks when caregivers are working with them.
Moms can be accompanied by one support person, as well as a doula, if desired. Other loved ones can participate in labor or birth via video (iPad, FaceTime, etc.). After delivery, one additional visitor may rotate in if the first support person leaves (only one visitor may be present in the hospital at a time). While it can be disappointing not to have friends and family visit, our new moms are embracing this special quiet time and enjoying the opportunity to fully focus on rest, breastfeeding, and bonding with their newborn.
Since the pandemic began, more than 30 COVID-19-positive women have delivered at MarinHealth Medical Center. Fortunately, all of the private labor, delivery, recovery and postpartum (LDRP) rooms in our new Oak Pavilion can be converted to negative pressure rooms, meaning that the air from that room does not circulate to the rest of the hospital, keeping the virus contained. Our team wears full PPE and follows strict infection prevention protocols when assisting COVID-19-positive women. We also use a virtual telecommunication platform that allows us to check in on COVID-19-positive patients virtually, from outside the room.
We test the babies of COVID-19-positive women at birth and again after 24 hours. So far, none of the babies born to COVID-19-positive women have become ill. COVID-19-positive moms can keep their babies in the room with them. There is no indication that COVID-19 can be transmitted through breast milk, and COVID-19-positive women still receive in-person help from our lactation specialists.
The biggest challenge of giving birth in a pandemic may be finding support while isolating during pregnancy, and again after returning home. We encourage moms-to-be to sign up for our prenatal Zoom classes. After delivery, our virtual Mom's support group provides community, advice, and support. If you are having difficulty breastfeeding, call our Lactation Services at 1-415-925-7522 to make an appointment. We are one of a limited number of Bay Area hospitals still doing in-person lactation consults.
Until the COVID-19 vaccines become widely available, the best way to protect yourself and your family is to remain vigilant and follow public health protocols. Welcoming a little one during the COVID-19 pandemic can bring its share of uncertainty, but MarinHealth's Maternity Care team is here to provide a safe and meaningful labor and delivery experience tailored to your personal preferences. Learn more and take a tour of our new Oak Pavilion at maternity.mymarinhealth.org.
Sign up for tips & news for Marin families!