Back to top
Go Beyond Organic at Green String Farm in Petaluma
Whenever we visit Petaluma, we like to stop by Green String Farm to do some grocery shopping. Located just east of town on Old Adobe Road, this sustainable local farm store is just overflowing with wonderful fresh produce, especially in the summer. Their fruits and vegetables are amazing and affordable, and their farming practices actually exceed organic guidelines — they even have their own "Green String" certification program. If you haven't shopped here, it's definitely worth the trip up to Petaluma.
Green String Farm's farm store is situated in the middle of their 140-acre agricultural plot, where you can take in sweeping views of cultivated fields, orchards, vineyards, and the Sonoma County hills beyond. The farmstand carries just about every local seasonal fruit or vegetable you can imagine, from apples, Asian pears, and stone fruits to peppers, heirloom tomatoes, onions, cucumbers, string beans, greens, beets, squash, and fresh herbs. The farm store is mostly outdoors, so it's easy to maintain a social distance while COVID-19 restrictions are in place.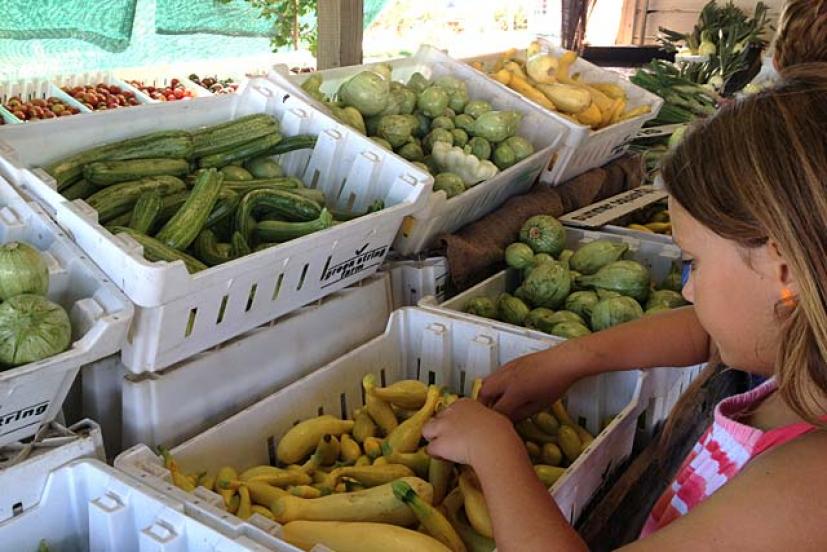 In addition to produce, the farm store stocks other items including grass-fed beef, pastured pork, eggs, cheese, olive oil, nuts, artisan bread, flower arrangements, dried chiles, honey, plant starts, and more. Prices are a bargain, and we're always amazed by how much less expensive it is than the grocery store.
Produce at Green String Farm is not certified organic, but they adhere to sustainable farming practices that actually exceed organic standards, and use no pesticides, fertilizers, or other artificial chemicals. You can learn more about their farming practices on their website.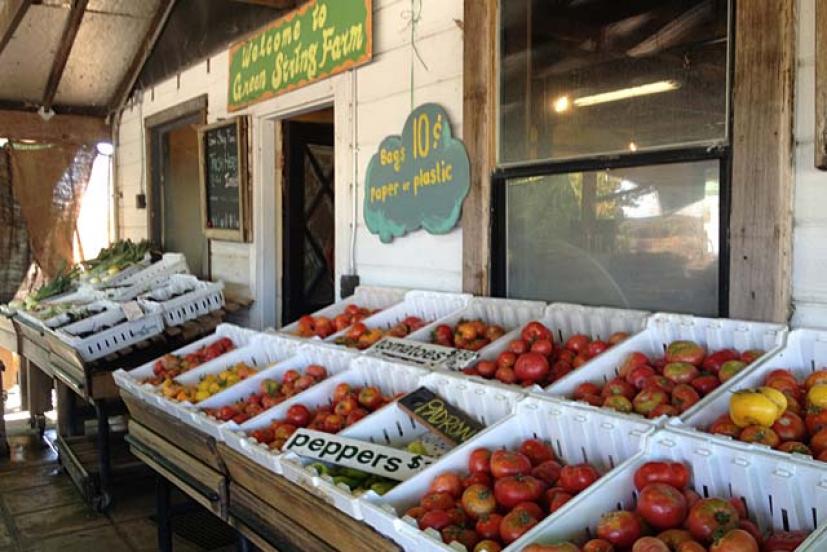 Staff at the farm store are really friendly and knowledgable, and even hand out samples. Green String Farm is partly owned by Fred Cline, whose family-friendly winery Cline Cellars up the road in Sonoma is well worth a visit, and also adheres to Green String's sustainable farming practices in its vineyards.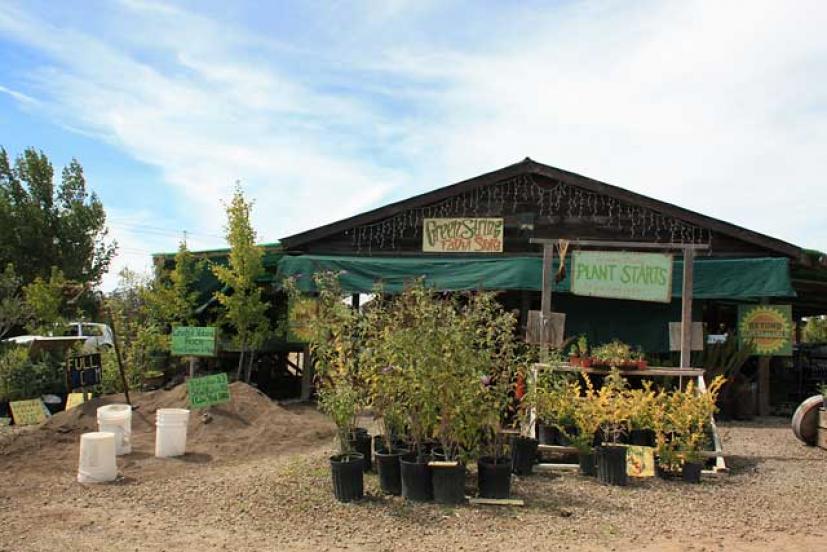 If You Go
Green String Farm's farm store is open Tuesday through Sunday from 10 am to 5 pm; it's closed on Mondays and major holidays. Green String Farm is located at 3751 Old Adobe Road (at Frates Road) in east Petaluma.
Check their website at www.greenstringfarm.com for more information and to see what's currently in season or call them at (707) 778-7500.
Sign up for tips & news for Marin families!