Back to top
Fall Fun in Marin at the New Grossi Family Farm Pumpkin Patch
It's not every day that an all-new pumpkin patch opens, let alone one right here in Marin County! Grossi Family Farm Pumpkin Patch is just minutes from downtown Novato and Highway 101 but it feels a world away. We had a chance to visit on its opening day and, under a sparkling blue autumn sky, the pumpkin patch fun was in full swing. With a huge selection of pumpkins, fun attractions and activities, and a beautiful rural setting on a real working dairy farm, Grossi Family Farm Pumpkin Patch is a must-visit destination for families this fall.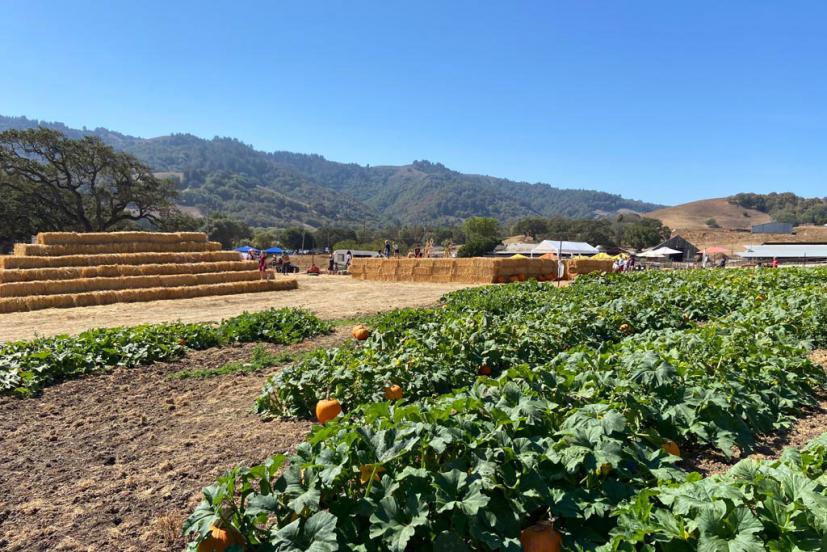 Created and operated by fourth-generation Marin County farmer Dominic Grossi and his wife Nancy, Grossi Family Farm Pumpkin Patch occupies a hillside on the farm across the road from Stafford Lake in western Novato. The patch is of course anchored by a huge pumpkin field where you can find and pick the perfect pumpkin for Halloween. More pumpkins are displayed around the grounds and you can borrow a wagon to haul your picks back to checkout and your car.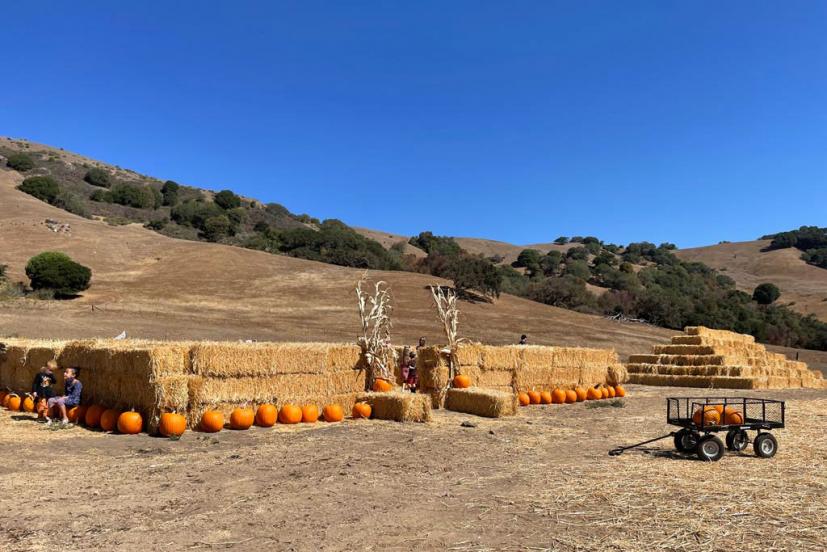 You'll also find a variety of specialty pumpkins, mini pumpkins, gourds, and fall decor like wreaths, cornstalks, and mini scarecrows at the checkout tent. Pumpkin prices are on a par with other pumpkin patches in the North Bay and range from $5 for small ones to $35 for giant monsters.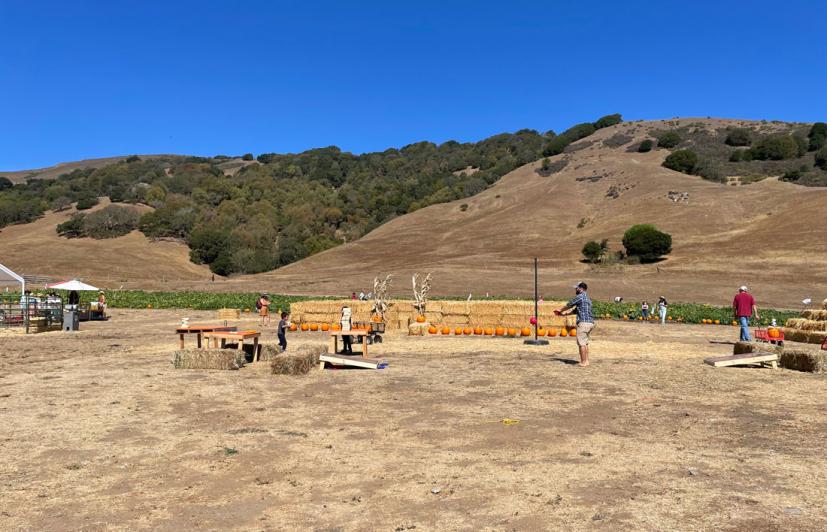 Included with your pumpkin purchase are a number of free activities including a little kids' hay maze, farm animals to pet, a hay bale pyramid, and games like pumpkin tic-tac-toe, Jenga, cornhole, and tetherball. For an additional charge you can test your aim by flinging a mini pumpkin at a target with one of their pumpkin slingshots.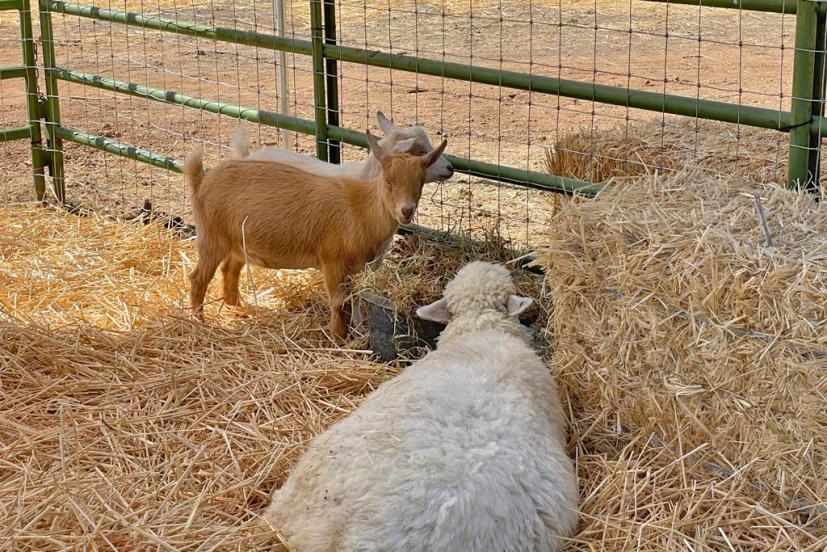 Feel free to pack a lunch and enjoy it at one of the picnic tables — food trucks will be there on weekends and there's also a snack bar housed in a cool retro camper. Wear your Halloween costume when you visit on Saturdays and Sundays and you may win "Best Costume" and a free pumpkin.
Grossi Family Farm Pumpkin Patch is a fantastic addition to the local Halloween scene, and it's the closest one you'll find to other parts of Marin. You don't even need to brave any winding backroads or cross a county line to get there! You and your family should definitely check it out this October. Learn more about Grossi Family Farm Pumpkin Patch by visiting grossifamilyfarm.com or by calling (707) 888-5607.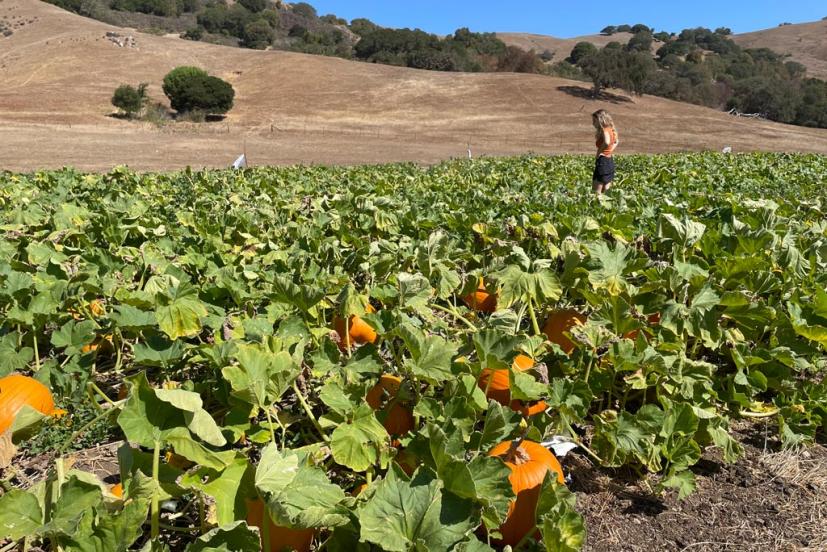 If You Go
Grossi Family Farm Pumpkin Patch is located 3666 Novato Boulevard in Novato. It's open Wednesday–Friday from 10 am–5 pm and Saturday and Sunday from 10 am–6 pm throught October 31. Admission and parking are free, as are most activities.
To get there, take Highway 101 to the Atherton Avenue/San Marin Drive exit (Exit 463). Turn left at the stop light and proceed west on San Marin Drive for approximately 3 miles. Turn right onto Novato Boulevard and follow it west for 2.5 miles. The entrance to the farm will be on your right, directly opposite the entrance to Stafford Lake County Park.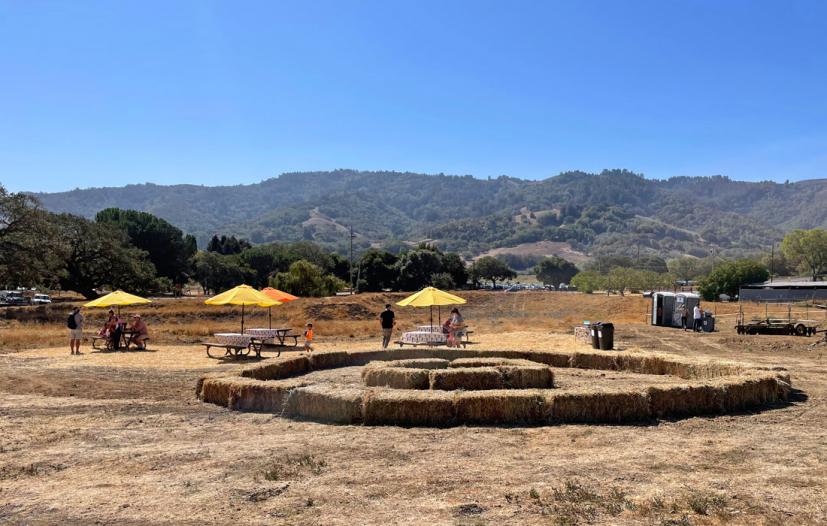 Shaded picnic tables are available for use, as are portable restrooms with hand-washing stations. Food and drink may be purchased on weekends, and you're free to bring your own if you like. The pumpkin patch is located on a real working farm so make sure you wear sturdy shoes and clothes that you don't mind getting a bit dirty, just in case.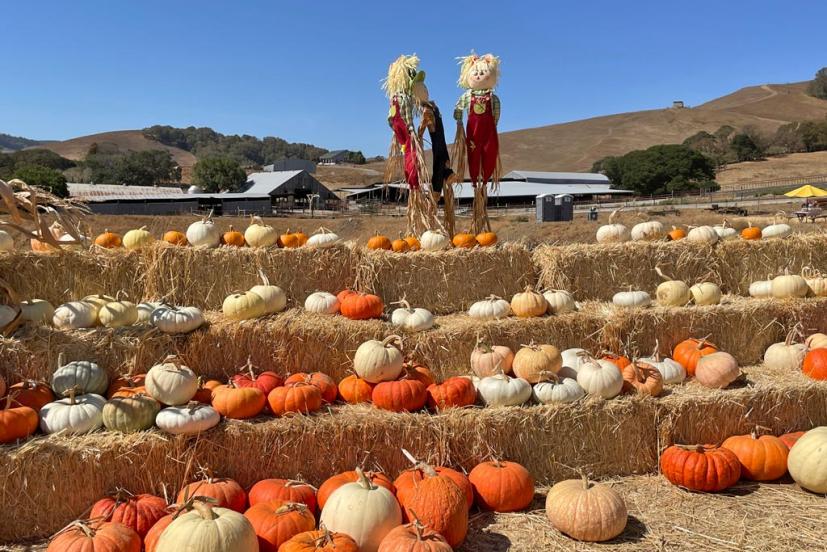 Sign up for tips & news for Marin families!