Back to top
Hands-on Fun for Spring at Slide Ranch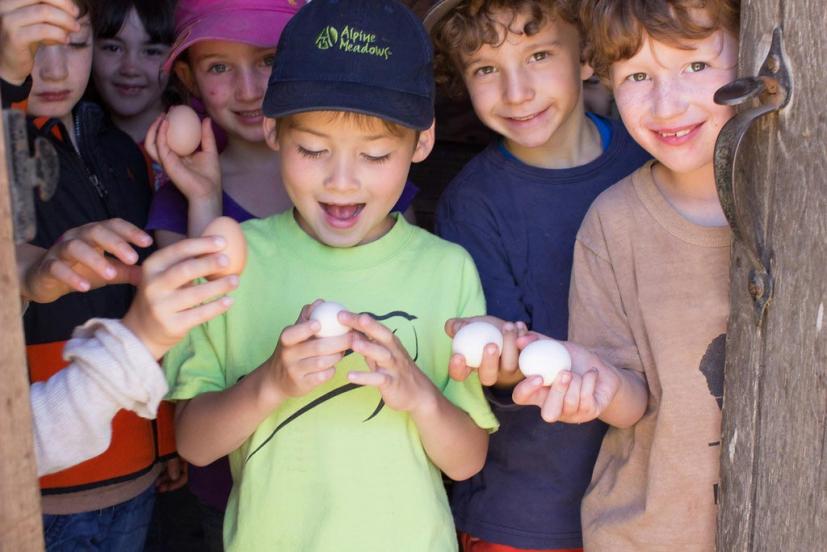 Slide Ranch is a great place for family members of all ages. We tried out one of their family farm days in the past and my kids had a great time petting the sheep planting seeds, milking a goat, and making nature crafts. They offer guided tours and lots of hands-on activities, including collecting eggs from chickens, planting seeds, sampling from their organic garden, learning to make crafts and food just like the early farmers, and exploring the nearby tide pools.
Slide Ranch is located off of Shoreline Highway in Muir Beach. Below is a list of their upcoming events for spring 2020. Registration opens soon, so watch their website for updates. You'll want to register as soon as possible, as their programs usually sell out way in advance. Slide Ranch members get early access to registration, so consider joining. For for information and registration visit www.slideranch.org.
Spring Fling 2020
Slide Ranch's beloved Spring Fling is their biggest fundraising event of the year and takes place on Saturday, April 25 from 10 am to 4 pm. This a day-long celebration features a variety of hands-on activities plus special workshops, additional guest educators, performances, delicious farm fresh food for sale and much more. Help milk sheep and goats, feed the chickens, ducks and turkeys, observe the buzzing beehives, dip your own candles, use natural dyes, craft with wool from the ranch's sheep, make seed balls and garden herb tea bags to take home, enjoy live music and organic food, and more. Hike the coastal trails where you can look out for whales or venture down to the tidepools.
Registration and admission price TBA.
Family Farm Days
Family Farm Days at Slide Ranch are relaxed four-hour programs that feature a wide range of activities related to the day's theme. Cost: $35 per person; children 2 years and under are free.
Ocean Exploration: Saturday, March 7
Sheep to Shawl: Saturday, March 21
Farm Animal Frolic: Saturday, April 4
Farm Animal Frolic: Saturday, April 11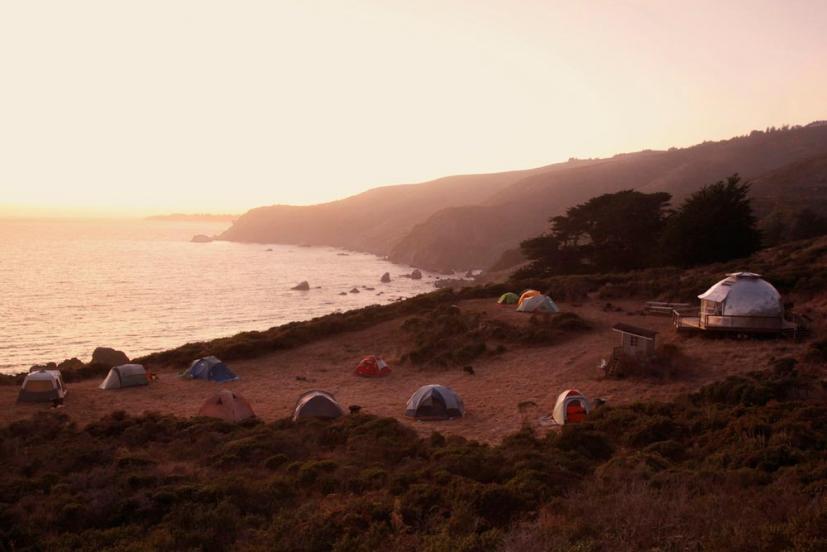 Family Campout
Slide Ranch's Family Campouts are special overnight trips for the whole family featuring farm activities, crafts, and nature exploration. Enjoy a potluck dinner on Saturday night, and gather round the campfire for stories and songs, then set up camp in a spectacular coastal meadow under the stars! On Sunday everyone helps with farm work before enjoying a continental breakfast, then makes and bakes treats harvested from our organic garden. Cost: $95 per person; children 35 months and under are free. Children must be accompanied by an adult, and participants must provide their own camping equipment and a dish to share at the Saturday night potluck.
Family campouts begin at 10 am on Saturday and end by 1 pm on Sunday.
Mother's Day Family Campout, Saturday, May 9–Sunday, May 10
Family Campout, Saturday, May 16–Sun, May 17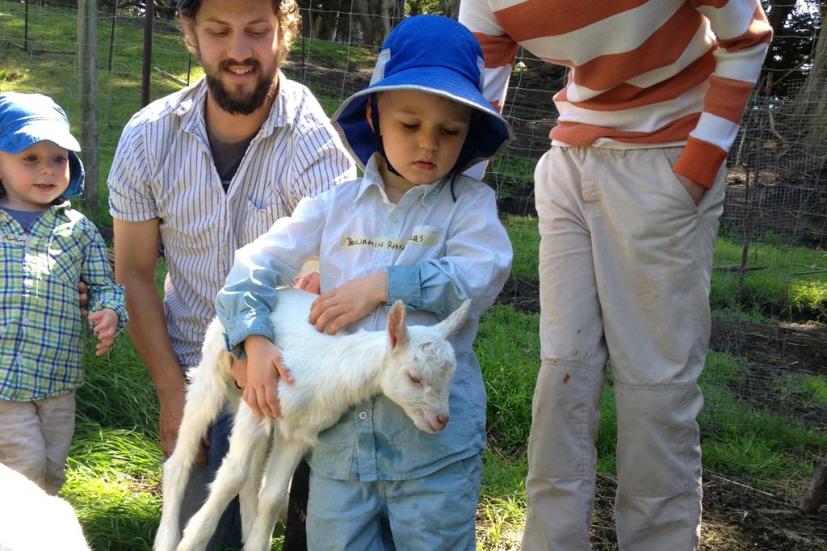 Toddler Days
Enjoy experiencing the farm and gardens through your child's eyes. Perfect for families with toddlers and babies. Experience milking a goat, holding a warm egg from a chicken, and exploring the farm. Activities are toddler age appropriate, but all ages welcome. Cost: $30 per person; children 23 months and under are free.
Toddler Days take place from 9 am to noon.
Toddler Day 1: Saturday, February 15
Toddler Day 2: Saturday, February 22
Toddler Day 3: Saturday, May 2
Toddler Day 4: Saturday, May 23
For more information on programs and activities at Slide Ranch, visit their website or call (415) 381-6155. Sliding scale rates for some programs are available; call the Slide Ranch program office at (415) 381-6155 for information. Slide Ranch is located a 2025 Shoreline Highway in Muir Beach.
Sign up for tips & news for Marin families!