Back to top
Hands-on Fun for Spring at Slide Ranch
Slide Ranch is a great place for families to experience hands-on farm fun at a stunning coastal setting in West Marin. Their family farm days and family campouts are fantastic ways to experience the ranch, and reservations for their spring 2023 events is now open! Meet the sheep, goats, and chickens, explore the tide pools, make crafts and cook, explore nature, take a hike, and more!
Slide Ranch is located off of Shoreline Highway in Muir Beach. Below is a list of their upcoming events for spring.
Family Farm Days
Family Farm Days are exciting programs featuring a variety of nature exploration, craft, farm and cooking activities related to the day's theme. Discover Slide Ranch's feathered, furry and wooly friends with your whole family.
These exciting 3.5-hour programs run from 9:30 am-1 pm and feature goat milking, visiting the chickens and ducks, harvesting herbs and veggies in the garden, and hiking spectacular coastal trails. Pack a picnic lunch to enjoy after the program at a picnic table overlooking the ocean!
Family Farm Day tickets cost $40 per person; children 2 years and under are free. Register by date below: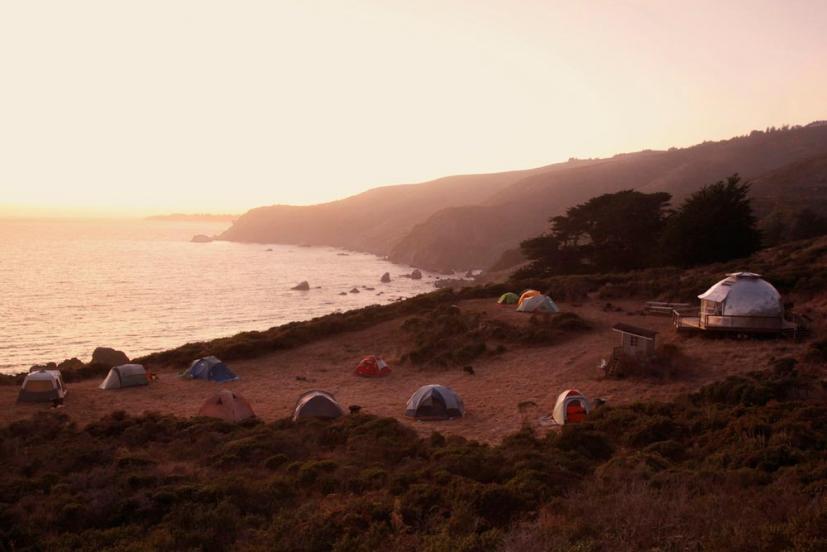 Family Campouts
After a a fun-filled day of farm activities, you can even camp out at Slide Ranch overnight! Add on camping to your family farm day adventure for an additional fee and sleep under the stars.
After participating in farm day activities, pitch your tent at Slide Ranch's coastal meadow campsite overlooking the ocean. This is a wonderful opportunity for your family to extend your time enjoying the trails, tide pools, plants, and animals of Slide Ranch. Camping is not supported by Slide Ranch staff, so be sure to bring your own food, games and activities. Camping ends at 10 am Sunday. If weather conditions permit, a campfire at the main ranch area is possible Saturday night.
A camping add-on ticket costs $60 per person and does not include Family Farm Day admission. Children 24 months and under are free.
Family Campout dates:
For more information on programs and activities at Slide Ranch, visit their website or call (415) 381-6155.  Slide Ranch is located a 2025 Shoreline Highway, Muir Beach 94965.
Sign up for tips & news for Marin families!