Back to top
Help Homeless Families with Dream Circle Band and Jammie Jam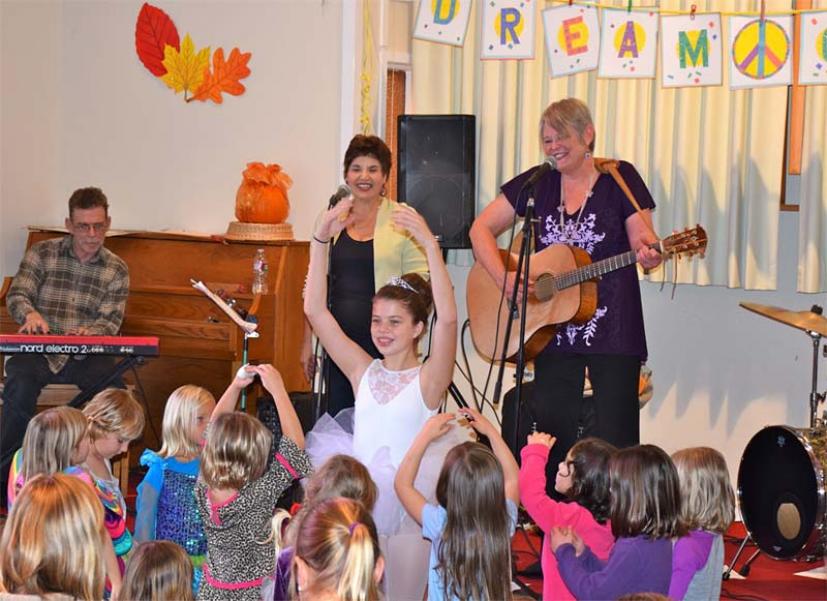 This Saturday, May 30, from 11 am to noon, Dream Circle presents Jammie Jam, a free benefit concert with favorite local children's musicians Miss Kitty, Tim Cain, Cindy Cohen, and Christopher Smith as well as a special guest performance by Performing Arts Academy of Marin dancer and middle school student Clara Spitz, who also organized the event. Families with children of all ages are welcome to attend, and admission is free!
Jammie Jam, a morning of singing and dancing in our PJ's, is a benefit for Project Night Night, a San Francisco-based charity that helps volunteers assemble and distribute comforting Night Night Packages for homeless children. This event is organized by Clara Spitz, a seventh grade student at Marin Montessori School, who hopes to make a difference right here in Marin by putting together 60 bags to give to homeless children in our community.
Every Night Night Package consists of a tote bag filled with a new blanket and stuffed animal and new or lightly used book for children ages 0 to 12. Night Night Packages provide homeless children with security items that can help them feel safe and comforted when they need it the most. The addition of a book also supports early reading and encourages family bonding through reading together.
Admission to Jammie Jam is free, thanks to the generosity of the Dream Circle Band, but attendees are asked to bring new crib-sized blankets and stuffed animals and new or gently used books to fill the Night Night Packages. The completed bags will be donated to Ritter Center and the Center for Domestic Peace in San Rafael. Light refreshments will be sold to offset the cost of the Project Night Night canvas tote bags.
Jammie Jam is an event that promotes children helping other children in need. The fun takes place at the Community Church of Mill Valley, located across from Old Mill Park at 8 Olive Street in Mill Valley. Remember to wear your PJs!
Sign up for tips & news for Marin families!