Back to top
Hiking with Kids in Marin: Terra Linda/Sleepy Hollow Divide Open Space Preserve
Marin's geography can be pretty astounding at times. Who would have thought that the San Anselmo neighborhood of Sleepy Hollow was just a stone's throw from the northern San Rafael enclave of Terra Linda? If you try to drive from one of these locations to another, it will take you a good half hour, minimum, but if you take a walk at the Terra Linda/Sleepy Hollow Divide Open Space Preserve, you can go from one to the other in just a few minutes!
This 1,172-acre preserve encompasses the ridge that separates these two areas. It's perfect for a family hike, and the views are spectacular. You really get the feeling that you're on top of the world. The path that connects Terra Linda and Sleepy Hollow was at one point destined to be a road, but community members fought to preserve the area and now the only vehicles traversing the ridge are the human-powered, two-wheeled kind.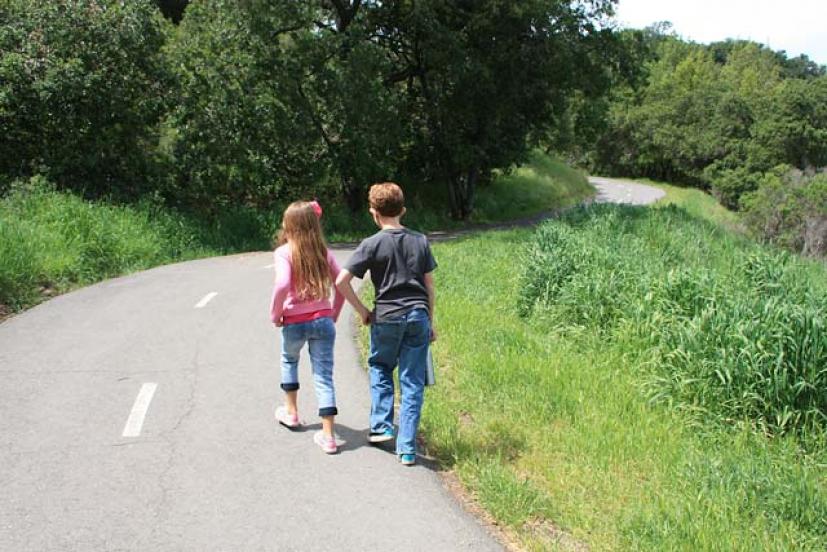 Start at the Open Space District gate at the end of Freitas Parkway in Terra Linda and climb the paved Mission Pass Path to the top of the ridge. When you get to the top, you can continue on Mission Pass Path, which leads to San Anselmo's Fawn Drive, or turn right onto the Terra Linda Ridge Fire Road.
The fire road gently follows the contour of the ridge, passing through grassy meadows and through oak and bay forests. Look one way and you can see San Pablo Bay and the East Bay; face another direction and you'll take in an amazing view of Mt. Tam. Outcroppings of serpentine (the California state rock) dot the hillside, and wildflowers abound in March and April.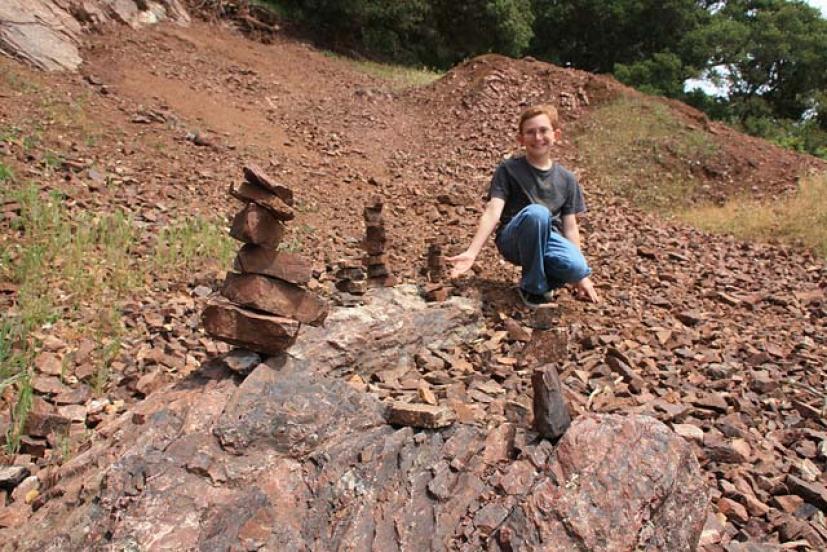 There's even a spot along the way where sheets of rock have slid down the hill, and passersby have created small balanced towers of rocks, or "Ebenezers". We tried our hand at creating one, too—it's actually trickier than it looks.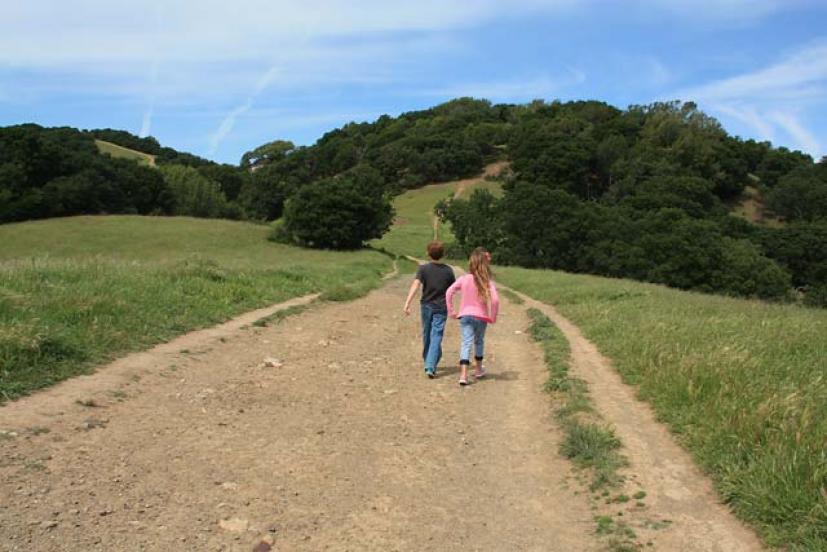 While there aren't any convenient loop hikes here, the Terra Linda Ridge Fire Road intersects with numerous other fire roads and trails, making for almost endless hike options. It's really a great place to get away but not have to go too far to do it.
The fire roads and Mission Pass Path are flat and perfect mountain bikes and sturdy offroad strollers. Off-leash dogs are allowed on Marin County Open Space District fire roads, so this preserve is also a popular place for dog walkers.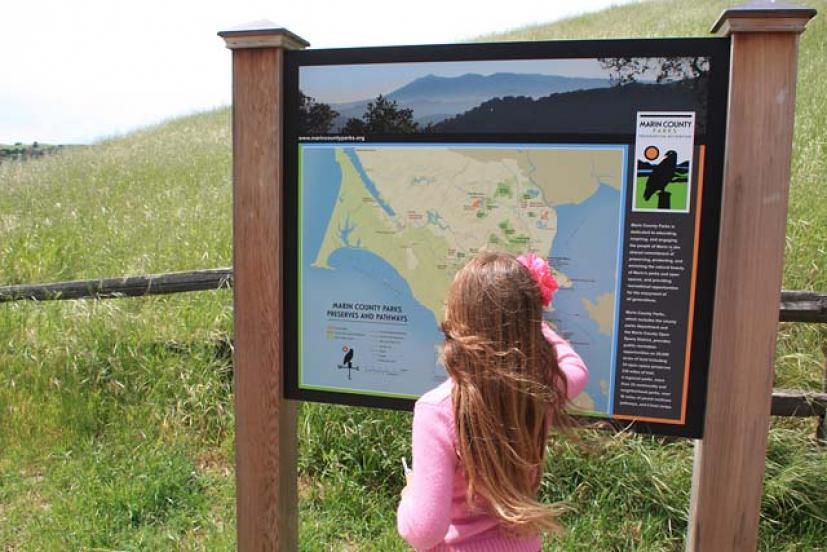 If You Go
The main trailheads for the Terra Linda/Sleep Hollow Divide Open Space Preserve are located in Terra Linda and the Sleepy Hollow neighborhood near San Anselmo. To get there from northern Marin, take Highway 101 to the Freitas Parkway exit in San Rafael and follow it west until you get to the end of the road, where you'll see the MCOSD gate and entrance to Mission Pass Path.
From Southern Marin, take Highway 101 to the Sir Francis Drake Boulevard exit and follow it west to Butterfield Road. Turn right on Butterfield Road, the right on Fawn Drive; the trailhead is at the end of Fawn Drive. Parking is along the street at both locations.
As with most MCOSD preserves, there are no restrooms or drinking water available, so prepare accordingly before you go. The trails pass through open meadows and shady woodlands, so bring sunscreen and hats for when you're not in the shade.
For more information, a printable trail map, and online field guide, visit www.marinparks.org.
Sign up for tips & news for Marin families!