Back to top
Join Ritter Center for a Sleepout Under the Stars to End Homelessness in Marin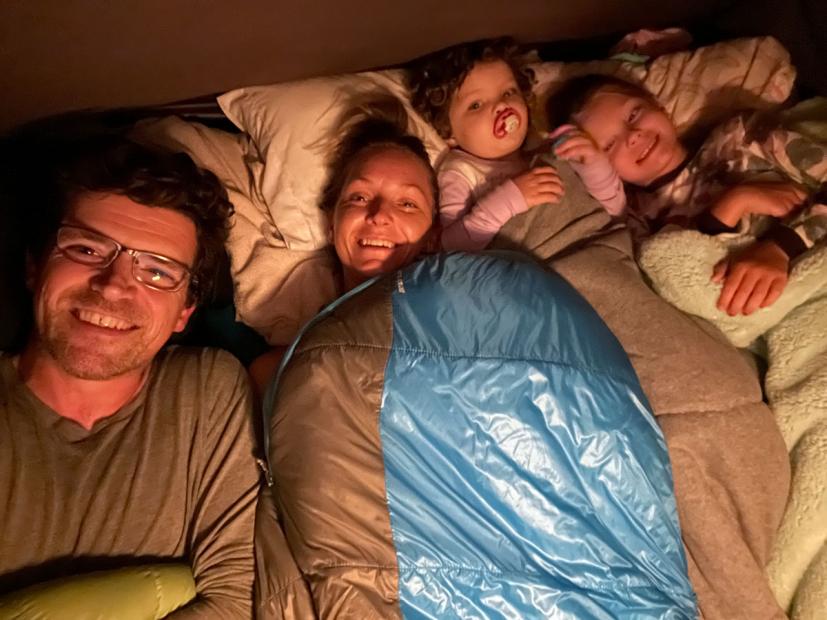 Did you know that many families living in Marin must choose between paying the rent and putting food on the table? With the pandemic putting a strain on our community, we are seeing even more need from our neighbors to remain housed or from those who are unhoused. One way to help children understand the complex issues surrounding homelessness and learn compassion is by participating in Ritter Center's Under the Stars: A Sleepout to End Homelessness in Marin on Saturday, May 21. Under the Stars invites families and friends to choose an uncomfortable place to "sleep out" for just one night; floors, sofas, decks — anyplace but a warm bed — to gain an understanding of the challenges people experiencing homelessness endure, and to call for an end to homelessness in Marin.
"Choosing to sleep in an area other than your bed for one night will not remotely recreate what it is like to sleep on the streets. But it can allow for greater reflection on how and why people become homeless, the struggles they face, and how together we can help resolve homelessness with humanity," said Ritter Center Executive Director Mark Shotwell.
For over 40 years, Ritter Center in San Rafael has provided a care and community lifeline to families, seniors, veterans, and individuals living in poverty. Ritter Center's second annual Under the Stars sleepout aims to raise $175,000 for Ritter Center's housing, healthcare, food, and support services that help prevent and resolve homelessness, and sustainably improve the quality of people's lives.
On the night of the Sleepout from 6 to 7:30 pm, guests can tune in to Ritter Center's virtual program to hear Sandi, a Ritter Center client once chronically homeless, share her own journey that led her to feeding those experiencing homelessness. Special guests also include Marin County Supervisor Damon Connolly; Marin County Supervisor Katie Rice; City of San Rafael Kate Colin; City of San Rafael Councilmember Eli Hill; Director of Marin County Health and Human Services Benita McLarin; Summer Cassel, District Representative for Senator Mike McGuire; and featured guest, Sam Tsemberis, PhD, founder of Pathways to Housing and Housing First pioneer. The event will feature a fundraising awards ceremony, meditative sound bath, yoga, and a children's book reading.
Sign up online with your friends and family. There is a $25 fee for participants ages 6 and older. Children 5 and under are free. Learn more, donate, and register at Sleepout.RitterCenter.org.
Sign up for tips & news for Marin families!