Back to top
Join us for the San Domenico 15th Annual Garden Fair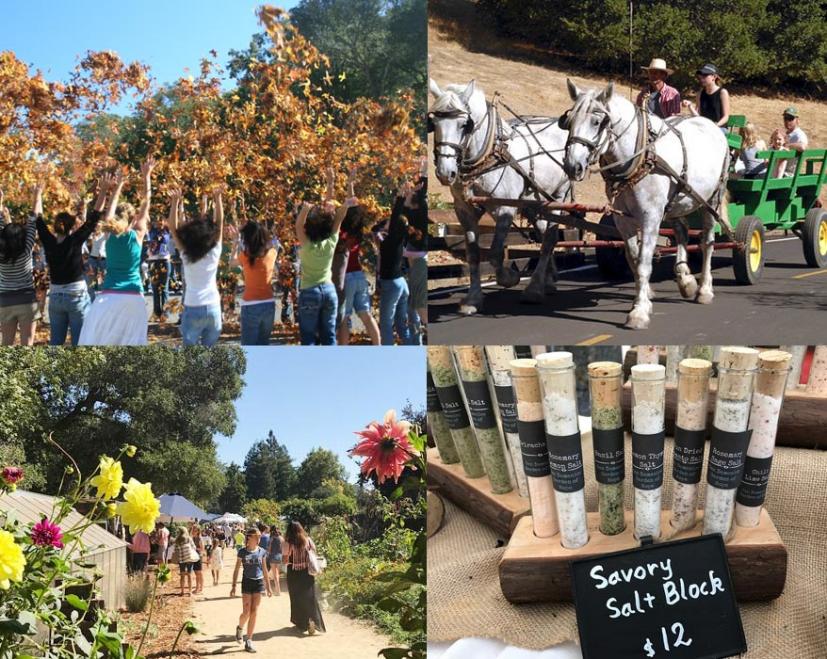 Marin Mommies presents a sponsored shout-out from San Domenico School in San Anselmo.
A cherished San Domenico tradition is upcoming! We invite you to join us on Saturday, October 12 from 11 am to 2 pm for the 15th Annual Garden Fair in our Garden of Hope. It is a wonderful opportunity to come see our amazing 515-acre campus, and do some pre-holiday shopping for the "Foodies" on your list! With a pumpkin patch, crafts, wood-fired pizza, live music, games, wagon-rides, petting zoo, and homemade food-based booths, there is a little something for everyone. All ages welcome.
Currently, students are busy in the garden cooking and crafting up some beautiful and tasty gifts that are always a big hit at the event's Farmer's Market. The 3D Lab students have constructed some new games for visitors to play. And bringing together all ages to celebrate the coming Fall season as a community is a great time to reflect on all for which we are grateful.
Complimentary wagon rides will shuttle guests between the visitor parking lot to the garden. It is quite a sight to see a horse-drawn carriage along our driveway! And guests always appreciate the ride back after a full day at the Fair, carrying home all the specially-made student products. We hope you will join us for a festive, family-filled fun day in the garden!
San Domenico is home to a one-acre working organic garden and the largest solar installation in a Marin County school, and is a recipient of the prestigious U.S. Department of Education Green Ribbon Award for excellence in sustainability practices.Our ecoliteracy program is integrated into the K through 12 curriculum with environmental education, engagement, and stewardship at the core of who we are and what we do. SD's 515 acres and faculty counsel provide students the time and space to work and learn outdoors, allowing for a natural development of reverence, respect, and care for the land. Ecoliteracy at San Domenico means our students develop a sense of their place on the land, in our community, and in the world at large.
Sign up for tips & news for Marin families!