Back to top
Kona Ice of North Marin Brings the Birthday Party to You!
For your child's next birthday, why not have the party come to you, with Kona Ice? This popular local food truck, also known as the KEV (Kona Entertainment Vehicle), offers delicious Hawaiian-style shaved ice and plays calypso music to get everyone in the island spirit! Operated by Novato residents Adela and Corey Jacobson, Kona Ice of North Marin services all of North Marin and Sonoma County, and other areas by invitation.
Kona Ice party packages range from 50 to 125 guests, with a special gift for the birthday girl or boy. The truck will stay serving shave ice for 90 minutes, and partygoers can flavor their own Kona on the "Flavorwave" located right on the truck. They even offer refillable color changing cups!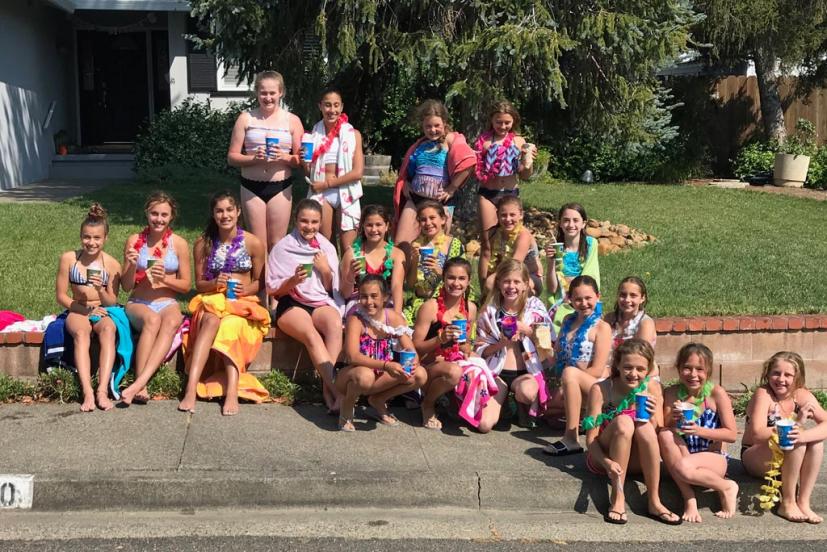 Kona Ice not only loves to do kids' parties but adult parties as well!  Packages can be customized for weddings, corporate employee breaks, festivals, special events, and even fundraising for schools, youth sports, and other non profit organizations. Kona Ice has given back over $36,000 to the community in the two years since the business started.
The KEV is completely self contained with no need to electricity or generators to operate.  The truck runs off solar-powered batteries and can go for hours—even into the evening.
Best of all, their shave ice has 70% less sugar than traditional syrups. Kona Ice uses a product called "fruit first" which contains concentrated pear juice as the first ingredient as well as stevia and pure cane sugar.  This product is Smart Snack approved in California and is a healthier option than many other "treats" served during or after school. They offer dye-free and sugar-free products, too.
For more information or to book your party, visit www.kona-ice.com/local-site/kona-ice-of-novato or call (415) 226-7576.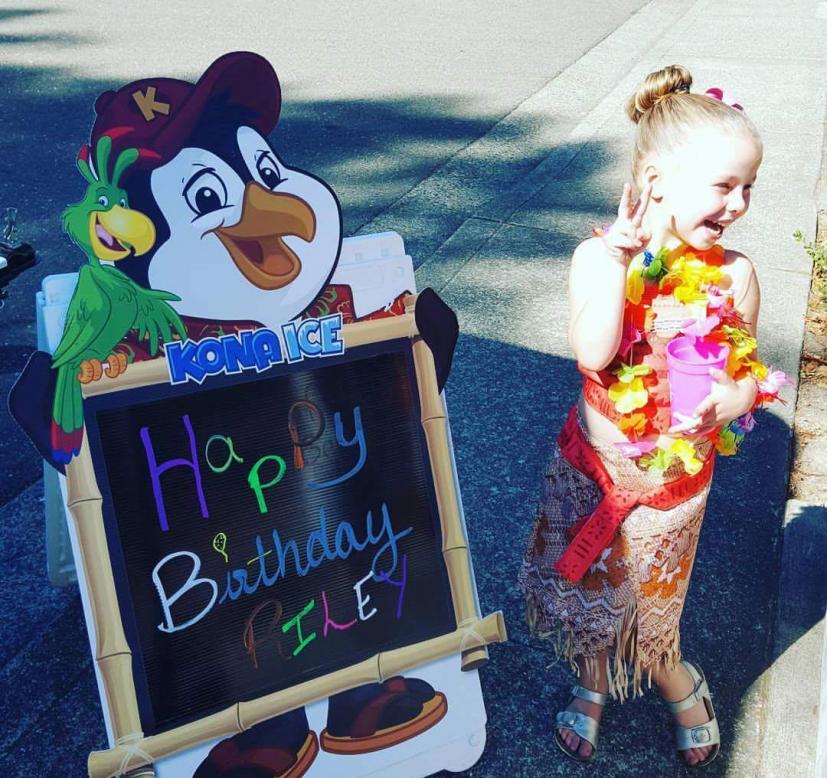 Sign up for tips & news for Marin families!