Back to top
Marin Mompreneur: Ali Mann and Mini Music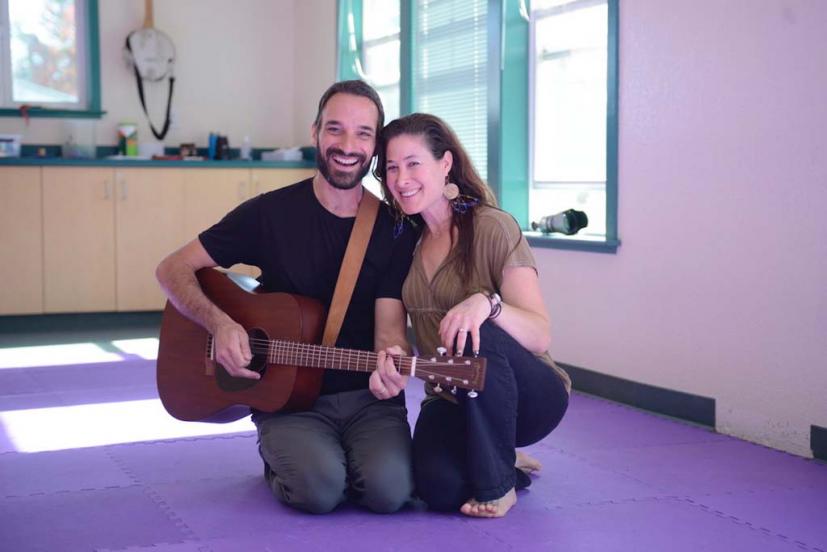 It's always inspiring when a mom makes a career out of doing something she loves to do. We chatted with Ali Mann of Mini Music, who did just that! Ali and her husband, Warren, offer their Mini Music classes at locations throughout Marin and Sonoma counties. We asked Ali to tell us about herself and her business and why she loves making music for kids and families.
Please tell us a little about yourself. What's your background?
I grew up in Marin County, doing musical theater from age 8 through college where I earned my teaching credential. At age 18, I wrote my first song and learned to play guitar and piano. I have been performing in bands and as a solo artist for many years. Eventually I met my husband Warren who has been a singer/songwriter as well, and we started playing as a duo all around the Bay Area. Now our main focus is our two children and our MINI MUSIC program!
How did you start performing music for families?
In about 2006 I was invited to attend a music class for toddlers. This was before I had kids or knew that classes like that even existed. The moment I entered that room I knew it was what I wanted to be doing—making music with children and parents. I taught for the international Music Together program for a few years and eventually started my own program—Mini Music. I met Warren, my husband and partner in Mini Music, very soon thereafter and we began to write and record all the music for our program, both original and traditional songs. Since its inception in 2009 we have taught thousands of families around the Bay Area and performed our original music at festivals such as the upcoming Gravenstein Apple Fair in Sebastopol.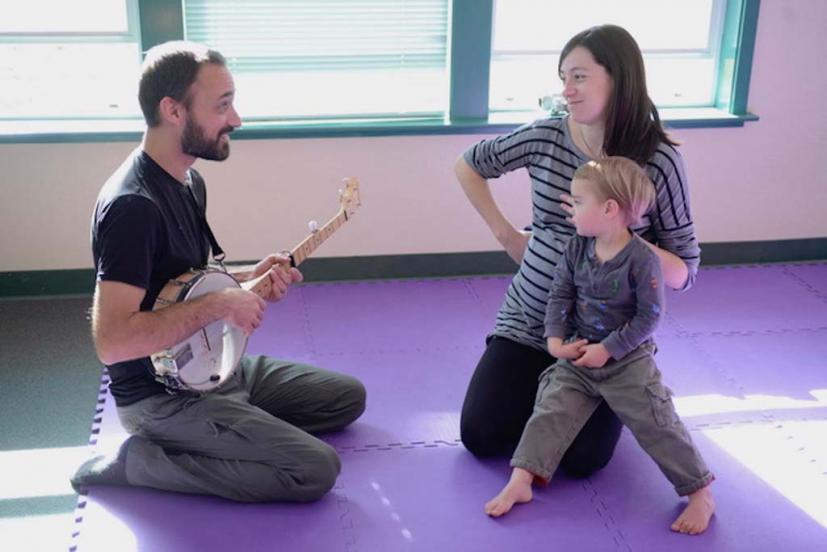 What do your music classes offer for kids and families?
A Mini Music class is an immersion into a musical experience for both children and adults alike. A typical session is ten weeks long and includes a CD of music produced by myself and Warren with both original and traditional family music. Over the course of the session we experience the songs in a multitude of ways using instruments and props. We sing, we dance, we play instruments together and we have an inspiring, uplifting musical time. Warren accompanies our singing with a range of instruments during class including guitar, ukulele, mandolin, and banjo. We believe that early exposure to instruments can inspire a lifelong love for a particular instrument so we like to introduce as many as possible. I also play guitar, melodica, piano, wood flute, and whatever else I can get my hands on.
What motivates you most about your job?
We absolutely love what we do and continue to give thanks, daily, that we get to make a living with our passion—making music. There is nothing more inspiring than singing with a group of people—the fact that we get to do it with children and families is even more rewarding. Music is a universal healer and community builder so being able to come together with families and create a joyful musical experience each day is a blessing for us. Best job in the world.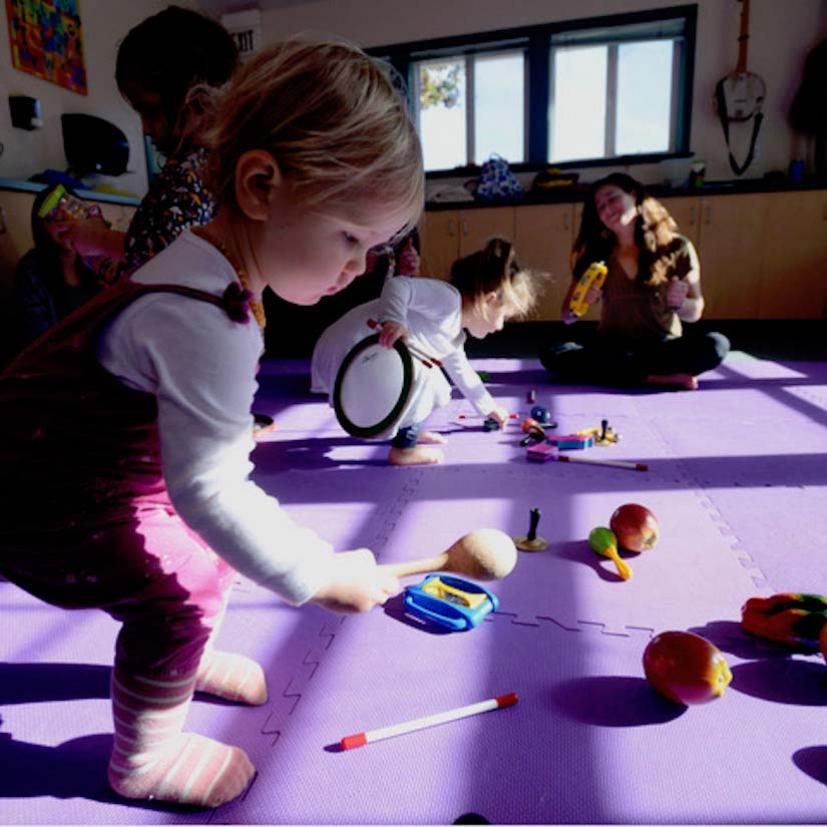 What do you love most about living and working in Marin?
I grew up in Marin County and most of my family still lives here. Warren and I actually bought a house in the country in Sebastopol where we have our sweet music school, Home Sweet Music, so we will be returning to Marin to teach a few days a week. We started our Mini Music program in Marin and have had several teachers over the years. Now that our children are both in school we have decided to return to Marin twice a week to reconnect with our beloved Marin community who we have missed. There is a perfect view of Mt. Tam from the studio in Corte Madera where we teach Mini Music and every time I set site on that mountain I am reminded of home. Marin is a gorgeous place with so much to offer. I feel super lucky to be a part of the community and will always carry Mt. Tam and the whole county close to my heart.
We are now taking registrations for our FALL session of Mini Music in Corte Madera. To see the schedule and register please visit: www.minimusictime.com.
Sign up for tips & news for Marin families!