Back to top
Marin Mompreneur: Marian McNaughton & Revente Boutique
Marin Mommies presents a "mompreneur" profile of Marian McNaughton, founder and owner of Revente Boutique, a unique resale shop, in Greenbrae's Bon Air Center.
We asked Marian to tell us about herself, family and how she got started as a mompreneur here in Marin.
A 25-year veteran of the corporate retail buying and finance world, Marian McNaughton has been a passionate resale shopper since childhood. Flush with fabulous industry and personal contacts, Marian is able to source incredible products at incredible prices. She then passes those savings on to her devoted clients.
Marian has been fortunate to live in some of the world's greatest cities—Tokyo, Paris, New York, Los Angeles, and San Francisco—and draws upon that as well her home base of Greenwich, Connecticut for inspiration.
Born in Tokyo, Japan, Marian grew up extensively traveling and shopping in Asia. As the expert shopper in the family, Marian learned the art of negotiating at a young age and perfected "the walk away." She then took that innate passion and skill to her long and successful merchandising career.
While in college, Marian lived (and shopped!) in Paris where she again learned the nuances of flea market shopping, but all over Europe. Upon graduation, she went to New York City to hone her skills and started as a sales associate at the venerable Bergdorf Goodman and then worked her way into the buying office.
Having held buying and leadership positions at Bergdorf's, Saks Fifth Avenue, Vera Wang, and Victoria's Secret, Marian's wealth of knowledge and love for the business led her to reimage the resale experience.
It wasn't always a clear path, or an easy one. Marian moved with her family to Los Angeles in 2012 after her husband's company closed their New York office and relocated him. Marian worked for a small retailer, but then that was acquired and she and many others lost their jobs.  The retail market in LA was grim, so she expanded her search up north. When she was recruited and relocated by a large Bay Area retailer, she left her husband and three children in LA to suss it out and ensure it'd be a great move for them all.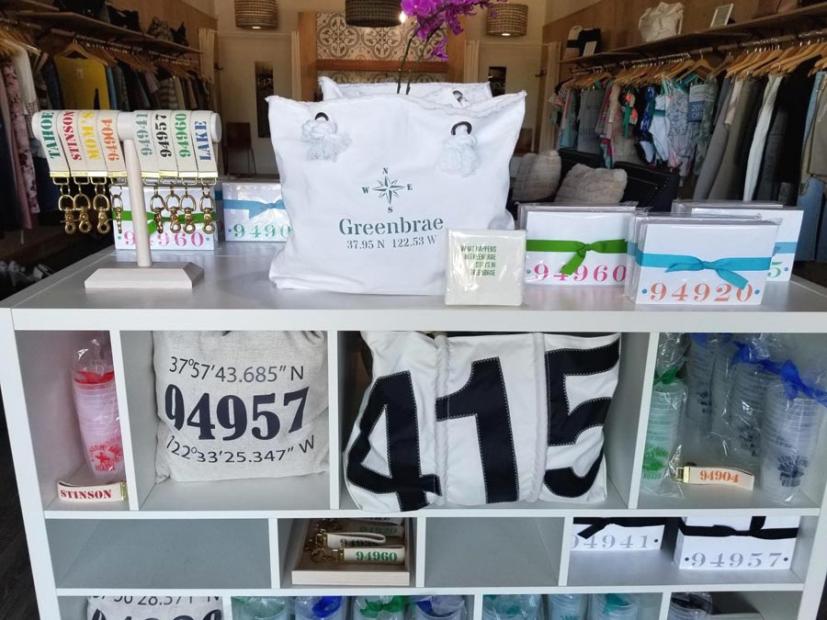 After spending a year apart, in 2018 they sold their LA house, her husband resigned from his job, they bought a house in Corte Madera, got the children in school, and then was laid off right before the holidays.
When she experienced setbacks finding a job, her husband urged her to take life into her own hands and open the store she had always dreamt of opening.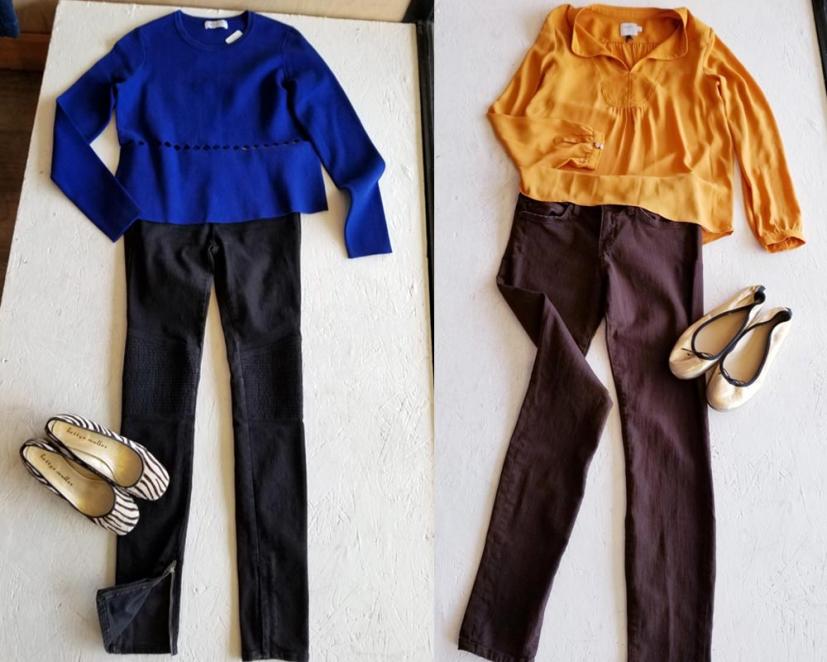 With Revente, Marian set out to create an upscale shopping experience with curated, contemporary fashion and gifts for the consumer who also cares about supporting the ethos of the circular economy.  Revente breaks the mold of the typical resale experience through its carefully edited product, store design and decor, ambience, and services.
Even more so, Marian wanted to be more substantive then just a purveyor of cool stuff. She crafted a mission statement that she is committed to living:
Reduce, reuse, recycle.
Provide a superlative resale shopping experience.
Activate and cultivate community partnerships.
In two short months, Revente supported the Bacich School, the Larkspur Corte Madera School District, and the Center for Domestic Peace (San Rafael), and has many other partnerships on the docket!
When not focused on Revente, she swims on a masters team, skis, tries to correct her tennis serve, is the recording secretary for her church, and has volunteered with the Junior League for over 20 years.
Marian opened Revente in May 2019. She lives in Corte Madera with her husband, three young children, and a lot of fabulous clothes, shoes, and accessories.
Sign up for tips & news for Marin families!