Back to top
Marin Toddler Art Classes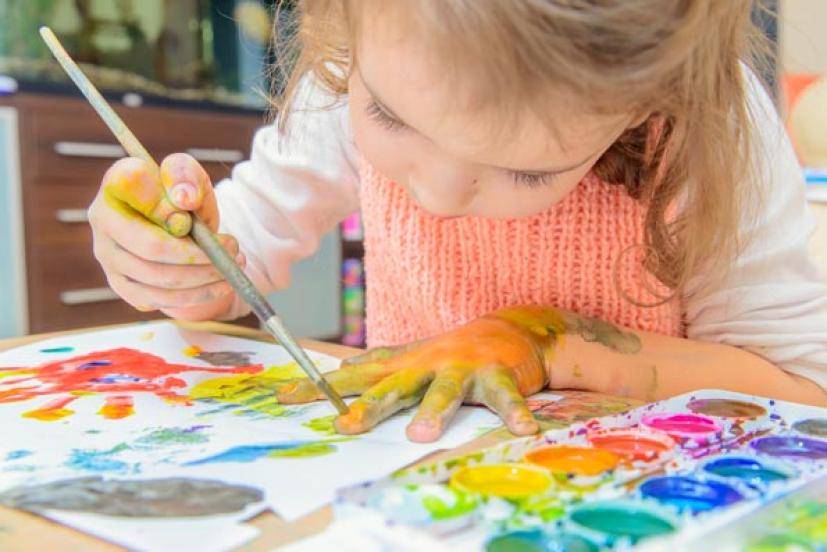 Spring is around the corner and so is the time to look for creative classes to keep the little ones busy. Here is our list of fun hands-on art classes for toddlers in Marin.
Art Abloom
751 Sir Francis Drake Blvd, San Anselmo 94960
(415) 256-1112
Ages: toddler and up
Register: Art Abloom
Art Abloom offers classes year round for all ages, toddlers to adults. In a nurturing environment, student artists are encouraged to explore while celebrating their individual uniqueness.
ARTifact
121 Corte Madera Avenue, Corte Madera 949425
Ages: 2 1/2 to 5
Register: ARTifact
Children will explore the joys of creating, discovering, and imagining possibility. A great way to sample all aspects of arts, this class is focused on building creative thinking, sensory, and socialization skills. Children will make, move, sing, and participate in imaginative play.
Art Is Happening
San Anselmo 94960
(415) 456-4602
Ages: 3 1/2 and up
Register: Art Is Happening
Children ages 3 1/2 and up meet once a week for six weeks to work in a variety of media. Each week has a different theme.
Art Monsters
various locations in Marin
(415) 858-0278
Ages: 5 and up
Register: Art Monsters
Art Monsters is a mobile art studio in the San Francisco Bay Area providing art parties and classes for kids at professional art organizations and schools in the North Bay.
Bay Area Discovery Museum
557 McReynolds Road. Sausalito 94965
(415) 339-3900
Ages: 2–4
Register: Bay Area Discovery Museum
The Bay Area Discovery Museum offers Family Classes for toddlers and caregives, including art-centered Get Ready to Get Messy series.
Doodlebug Art Studio
Address: 1000 Sir Francis Drake Boulevard, San Anselmo 94960
Phone: (415) 258-4640
Ages: 1.5–3 years
Register: Doodlebug Art Studio (sign up through San Anselmo rec)
They offer a variety of classees that include: My First Art Class for ages 1.5–3 years, Toddler Paint Play and a Toddler Clay Play for ages 2–4 and Art Explorations for ages 3–5 years. Classes take place at the Isabel Cook Community Center, doodlebug Art Studio.
Studio 4 Art 
Address: 1133 Grant Avenue, Novato 94945
254 Shoreline Higway, Mill Valley (Tam Junction) 94941
Phone: (415) 596-5546
Ages: 2–7
Register: Studio 4 Art Novato
Studio 4 Art offers an Art + Play,  an exploratory, creative, hands on, fun, first art class for toddlers. Child with assistant (Mom, Dad or a helper) is a must for this class. The preschooler class is a drop off class with stories, educational art techniques (age appropriate), and introduction to many art materials. This hands on art class will be the perfect introduction and will instill the love of art and the appreciation of the creative process.
Today's Events
Wednesday, September 19, 2018