Back to top
MarinHealth's New Maternity Ward Is Now Open!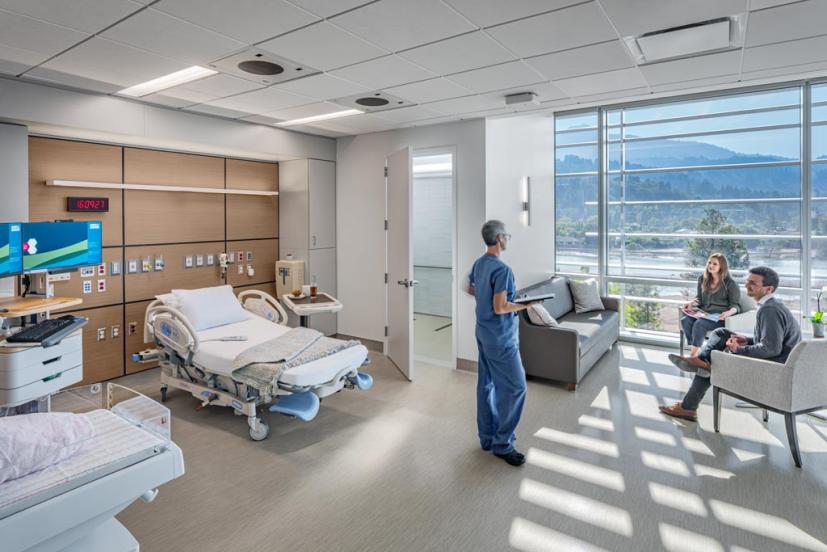 Photo ©2020 Tim Griffith. All rights reserved.
Parents-to-be and families planning on having kids in Marin will be excited to learn that MarinHealth's new labor and delivery center is now open! Located at the MarinHealth Medical Center's Oak Pavilion in Greenbrae (formerly Marin General Hospital), this state-of-the-art new facility — 10 years in the making — offers families a spectacular new environment and the latest technology to make your birthing experience a great one.
Both of my kids were born at Marin General Hospital, and while the experience there was fantastic, this amazing new facility is a huge improvement over the previous one, and will definitely be the best option for families in Marin.

Photo: Chris Constantine
We had a chance to chat with Anne Lupus, director of Women's and Children's Services at MarinHealth, about all the new features prospective parents will find at MarinHealth's new maternity ward. MarinHealth's new facility augments their midwifery-based approach in creating the optimal setting for a labor and delivery experience. The MarinHealth team had a chance to incorporate their years of experience and their philosophy of "your birth, your way" with new families in planning the facility.
One of the biggest changes is in rooms. In the past moms gave birth in one of the hospital's labor and delivery rooms but were moved to a more traditional smaller room afterward. Now, in this new environment, families will stay in the same room for the entire duration of their stay.  The focus is on being a "baby friendly" facility, with a focus on breastfeeding and mom-and-baby bonding.
New highlights include:
19 well equipped, open rooms (along with 7 overflow rooms)
Rooms have floor-to-ceiling windows for ample natural light and views of the center's garden or Mt. Tamalpais
New technology like telemetry fetal monitoring, which allows you to get up and move around the facility
Labor beds with tempurpedic-style mattresses, spa tubs, and refrigerators
Nooks with a comfortable sleeper chair for mom's partner (who probably could use a little rest, too)
Corridors are decorated with the works of local artists
Two operating rooms for more C-section flexibility
A UCSF Benioff affiliated level-2 neonatal intensive care unit for high-risk cases
A rooftop garden (opening soon)
Additionally, the new facility is a locked for improved safety and security. It also keeps its renowned midwifery-based approach, in-house labor massage therapists, passionate nursing crew who understand both the power and vulnerability of women giving birth.
While in-person tours are not available right now due to COVID-19, you can take a virtual tour on their website. You can also sign up for a whole slate of virtual classes for new and prospective parents. Check out their schedule and register here.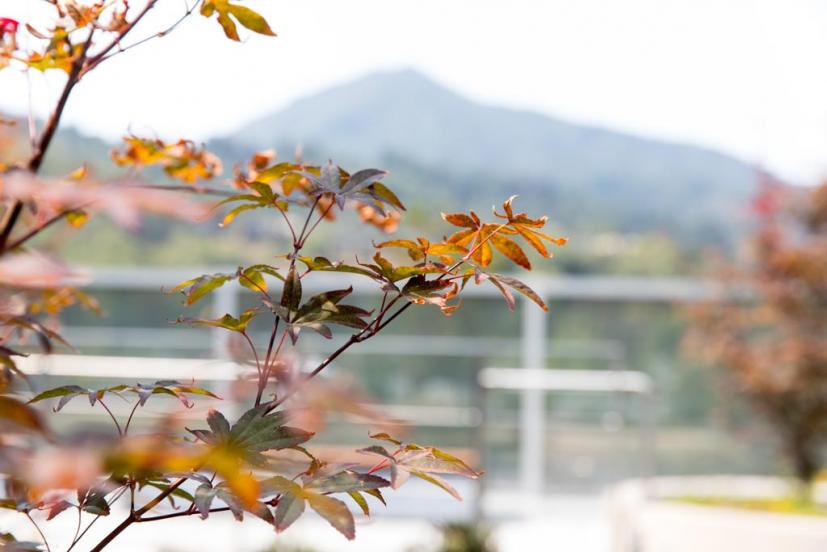 Photo: Chris Constantine
Sign up for tips & news for Marin families!