Back to top
Montessori de Terra Linda: Educate the Mind,Nurture the Heart, Empower the Child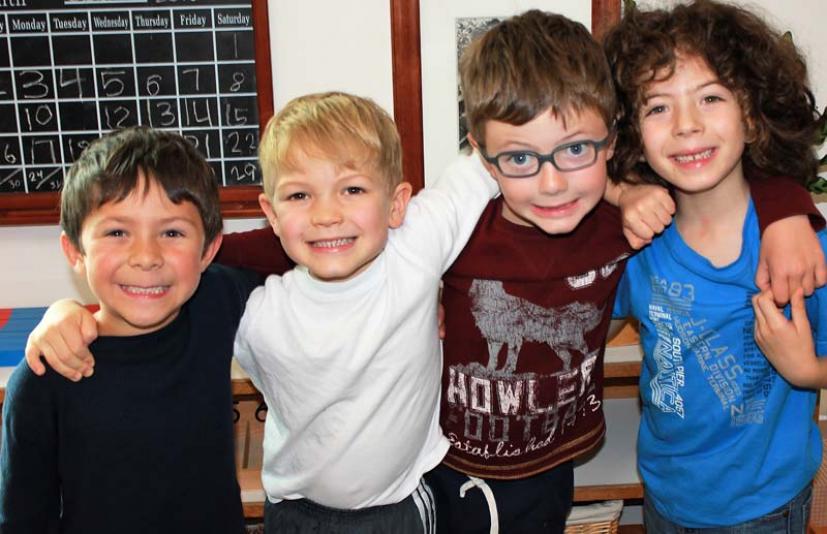 Marin Mommies presents a sponsored article from Montessori de Terra Linda.
Are you looking for a school where your 2- to 12-year-old child can grow and thrive?
Welcome to Montessori de Terra Linda, an exceptional school for preschool through 6th grade .  We invite you to our upcoming Open House on Saturday, November 18 or January 20, or one of our school tours on select weekday mornings.
What you'll discover:
a beautiful campus with newly built Primary classrooms, a natural playscape, dedicated Art Studio and other inviting areas for the school community to congregate
authentic Montessori curriculum with challenging hands-on work that promotes children's sense of independence, concentration, and self-discipline, and nurtures their love of learning
multi-age classrooms in which community, collaboration, and respect for others are fostered
students who exhibit poise, self-confidence, intellectual curiosity, and internal motivation
well-trained, Montessori-credentialed teachers who approach each child as a unique individual and provide a warm, encouraging environment in which to learn
an engaged, welcoming, and supportive parent community, and many opportunities for parent involvement
The benefits of a Montessori education are clear: research shows that Montessori students have an academic advantage, as well as a high degree of social and emotional intelligence. Schools that receive our graduates report that MdTL students are strong critical thinkers who are kind, conscientious, and respectful of their community, their peers, and their world.
Discover for yourself what makes MdTL an exceptional school for preschool through 6th grade.
Join us for:
a school tour and classroom observation (select weekday mornings by appointment, 8:45–10:45 am).
our Open House for prospective parents, including a tour and a chance to meet teachers, staff, and current parents. RSVP for Saturday, November 18 or January 20, 10 am–12 pm.
To RSVP for a tour or Open House, please call Michelle at 415-479-7373 x112 or visit www.mdtl.org/discover.
We are proud to be an Association Montessori International (AMI)-recognized school and a certified Marin County Green Business.  Founded in 1970, Montessori de Terra Linda serves children from preschool through sixth grade.
Montessori de Terra Linda is located at 610 Del Ganado Road, San Rafael 94903. Learn more at (415) 479-7373, admissions@mdtl.org, or www.mdtl.org/discover.
CA license 213001370