Back to top
NewborRN Solutions Offers Support from Pregnancy to Parenthood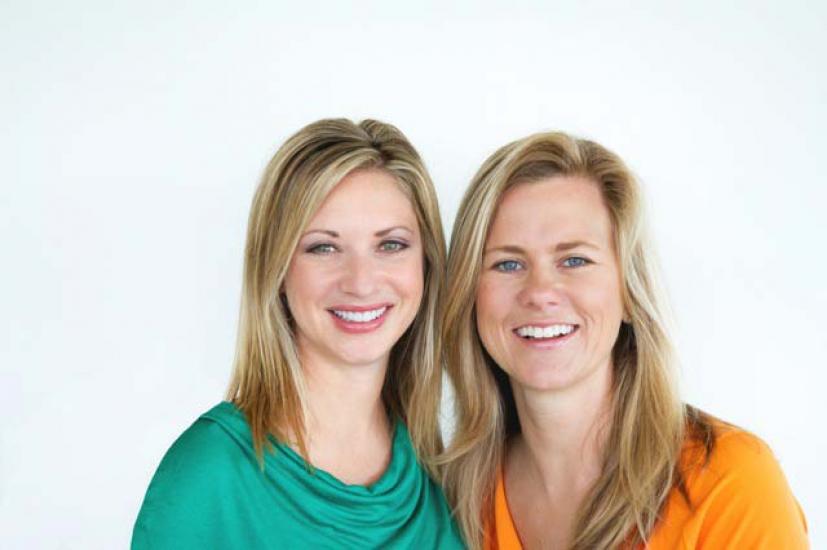 NewboRN Solutions is a local registered nursing corporation created by Marin mom and former hospital administrator Karmi Soder and her business partner Wendi Karam, a pediatric RN. The mission of NewboRN solutions is to help educate new parents and provide them with the information and support they need.
Their resources and services include CPR certificaiton, childbirth education, sleep consultants, night nurses, doulas, acupuncture, personal trainers, and more. They server Marin and the North Bay, San Francisco, the East Bay, and the Peninsula. We asked Karmi to tell us a little about herself and NewboRN solutions.
Please tell us a little about yourself
I am a mother of four, pediatric nurse practitioner, and former hospital administrator who wants to help other families! I love being a nurse and getting the "awww" reaction. I love having my children know about my business and how hard parents work to be better parents- and that it is a lot of work but can also be the most fun job ever!
How does your business work? What's it all about?
NewboRN Solutions is a registered nursing corporation that provides known trusted education and comfort experts. We are a one stop shop for families for everything A to Z— acupuncture, behavior, breastfeeding, childbirth education, chiropractor, craniosacral, CPR certification, dietitians, doulas to pelvic floor, pilates, postpartum depression therapy, yoga and ZZZzzz sleep consulting. We service families in San Francisco, Marin, and the North, East and South Bay with over 60 experts.
What inspired you to start your business?
I believe that in this day of getting almost anything overnight—from shoes to Amazon to groceries and farmers market items, that we should transform health care and help families. We offer high touch services in the home and community. Imagine going back to a provider with a little black bag coming to your house. We have one place on line to find them- not having to ask friends or search the sea on line. We ensure we have the best experts, who are licensed, certified and insured. We can also sell products and rent Medela breast pumps, scales and phototherapy lights so physicians use our services- they need nurses and lactation consultants to support their patients so it is one stop shopping for all!
What's your favorite thing about your business and clients?
I love meeting new people. We now have 60 experts and I have had about half of them over to my home in Greenbrae to meet each other and network. There are phenomenal resources out there for families but it is information overload and they are so hard to find.
What do you and your family love about living in Marin?
EVERYTHING! I am the "move to Marin spokesperson".  I joke that when I first moved out here from 10 years in the city I was annoyed because I wish I had moved long ago. We live in a spectacularly beautiful place that is wonderful place to raise happy, healthy, outdoor loving families. It is about time we had a straightforward, simple way to do so—I hope NewboRN Solutions is providing this. With so many of our extended families far away—we need the support and we have gift certificates!
Learn more about NewboRN Solutions and their services at www.newborn-solutions.com or call them at (415) 830-4587.