Back to top
Valentine's Day Tissue Paper Suncatchers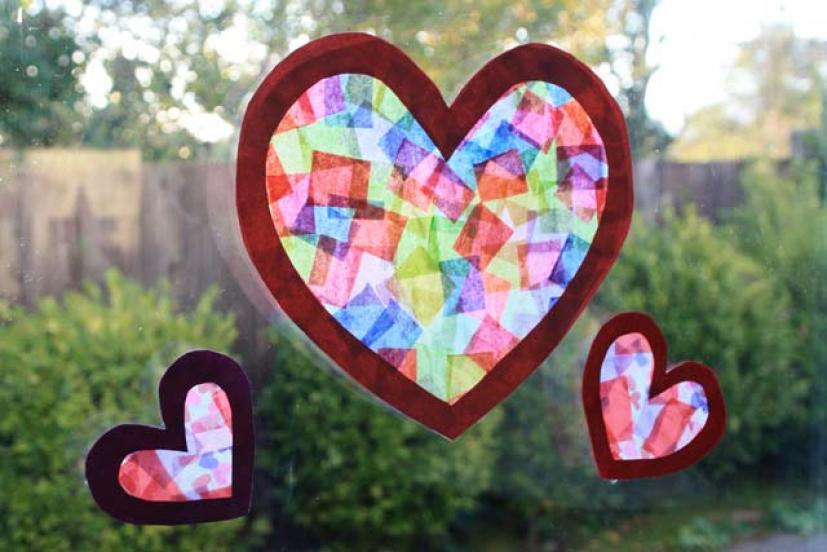 Although it's been really cold lately, it's also been bright and sunny. Since Valentine's Day is just around the corner, we decided to make these colorful heart-shaped tissue paper suncatchers.
They have a beautiful stained glass look, and will brighten up any room, especially with this bright winter sunlight.
This craft is easy to make and is suitable for children of all ages, with adult supervision.
You don't have to make these just for Valentine's Day—they're suitable for any occasion or any time you just want to make a neat, beautiful craft.
Here's what you'll need to make it:
Tissue paper in a variety of colors
Waxed paper
Scissors
Foam craft brush or wide paintbrush
Mod Podge (or white glue like Elmer's)
Construction paper
Cut tissue paper into little squares, each about an inch square. You'll want to cut plenty of these before you start on the rest of the project, because it can be difficult to do when you've got glue all over your fingers!
Cut out two letter-sized (8.5 x 11 inch) sheets of waxed paper. Coat half on one sheet with Mod Podge and cover with pieces of tissue, making sure to overlap the edges so there aren't any blank spots. Repeat on the rest of the sheet (you do this in stages so the Mod Podge doesn't dry out while you're working).
When completely covered, brush a little more Mod Podge on the edges and cover with the second sheet of waxed paper. Let dry for at least an hour.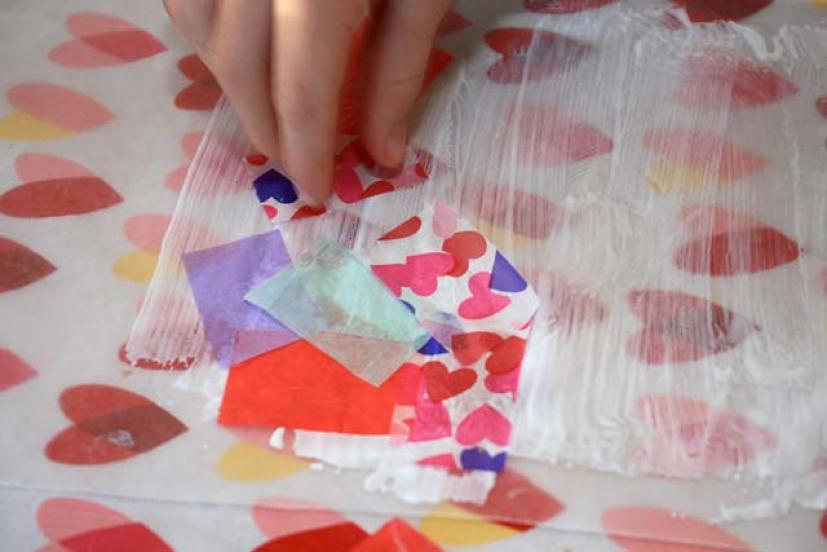 Cut out a heart-shaped frame from construction paper and glue it to the waxed paper with Mod Podge. Carefully cut out around the outer perimeter of the heart frame.
Voilà! You now have a Valentine's sun catcher. We made these in several different sizes and taped them to the living room window, where they look fantastic.
Sign up for tips & news for Marin families!