Back to top
A Book for Chinese New Year: Lucky Bamboo Book of Crafts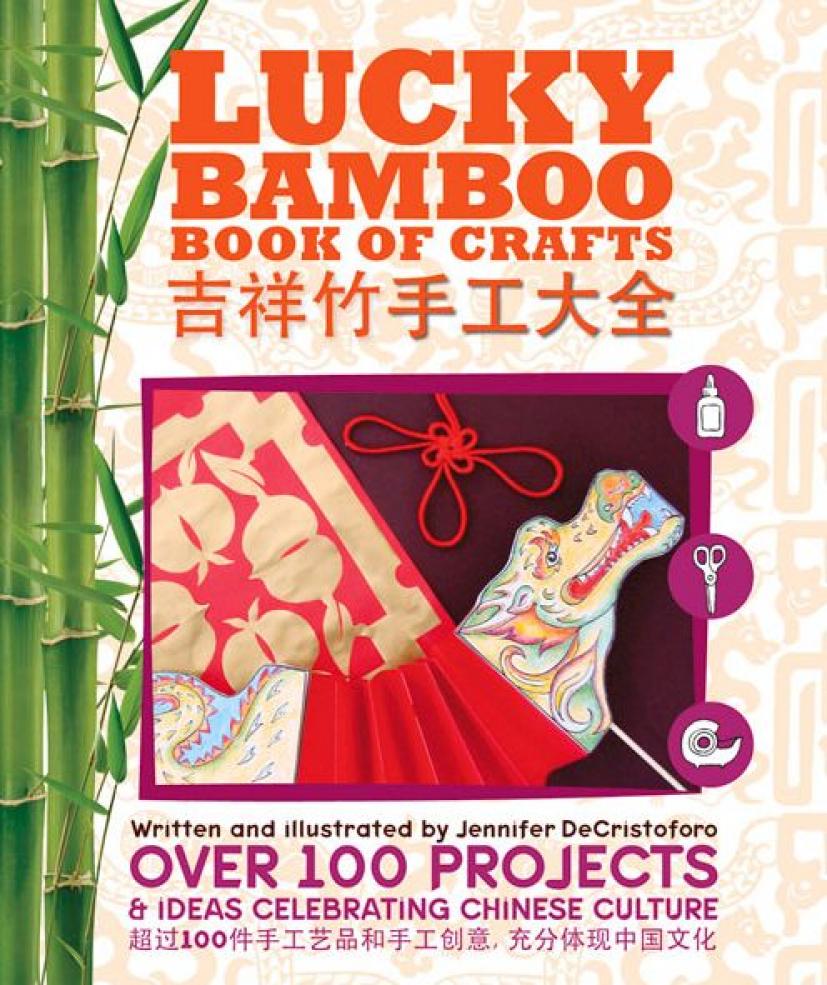 Chinese New Year is coming up at the end of January, and it just so happens that we received a review copy of the fantastic Lucky Bamboo Book of Crafts by author, illustrator, and teacher Jennifer DeCristoforo. This colorful, 136-page book is a perfect way for kids to learn about Chinese culture, and to have a lot of fun as they do it!
Lucky Bamboo Book of Crafts is filled with over 100 fun projects that introduce children to Chinese culture and traditional fine arts. It includes projects relating to Chinese New Year and other festivals and holidays, Chinese folk toys and games, traditional performance and dance, and more. There are literally days' worth of projects in here to keep kids occupied, and activities range in skill level to fairly advanced (that is, Mom and Dad may have to lend a hand).
When our review copy showed up in the mail, my kids immediately claimed it and started looking through it to see what kinds of crafts they could create. They got out the scissors, stapler, glue, and construction paper and created the neat mini-lantern garland (on pages 98–99 in the book and pictured below) that we used to decorate the house.
Other cool crafts include two more paper lanterns, shadow puppets (complete with puppet stage and a suggested story), traditional Chinese decorative knot tying, papercut designs, and a Chinese chop or seal. There's literally too much neat stuff to list. I love the way the book is spiral-bound so it folds flat for easier access to the projects, too.
Lucky Bamboo Book of Crafts also includes extensive information about China and its geography, history, and cultural heritage. There's also a resource section with templates for many of the craft projects, common Mandarin words and phrases to practice, a selection of common Chinese characters, a guide to the twelve animals of the Chinese Zodiac, and tips for parents and educators.
Learn more about the book, the author, and her family; read Jen's blog; or order a copy at www.luckybamboocrafts.com. You can even download a free sample project for the Year of the Horse!
Lucky Bamboo Book of Crafts retails for $26.99, and can be found at your local library, bookstore, and Amazon.com.
Win Your Own Copy of Lucky Bamboo Book of Crafts!
We're giving away a copy of Lucky Bamboo Book of Crafts to one lucky Marin Mommies reader. To enter to win, send an email to contests@marinmommies.com with "Bamboo" in the subject line by 11:59 pm on Wednesday, January 22, 2014. We'll choose a random winner on Thursday, January 23. Read our complete contest and givewaway rules.
Sign up for tips & news for Marin families!