Back to top
ODC/Dance's The Velveteen Rabbit is a Holiday Family Favorite. Win Tickets!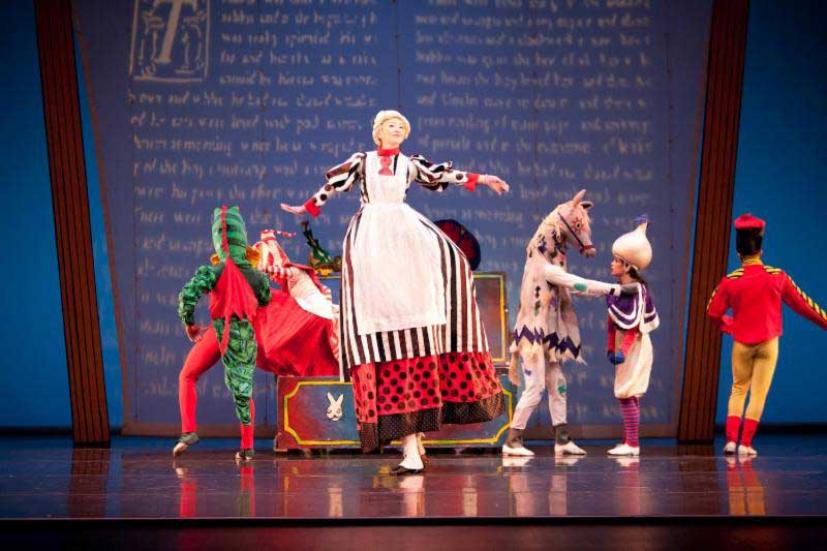 ODC/Dance's adaptation of the classic children's story The Velveteen Rabbit has been a holiday tradition in the Bay Area for 29 years. With music, dance, and powerful narrative, ODC/Dance tells this classic tale of a well-worn stuffed rabbit who become real, and the little boy who loves him.
This popular production brims with wit, festive costumes, colorful characters—including the 10-foot-tall Nana, a skin-horse, toy soldiers, a crocodile, dolls, and a pack of "real" rabbits, and, of course, plenty of holiday cheer. The Velveteen Rabbit features ODC's renowned company of dancers, 10 young dancers from the ODC school, a score by Benjamin Britten. This production is suitable for children ages 3 and up. Running time is 90 minutes, including one intermission.
Performances of The Velveteen Rabbit take place November 27 through December 13, 2015 in the Yerba Buena Center for the Arts Theater  San Francisco's Yerba Buena Center for the Arts, 700 Howard Street (at Third Street). Tickets are $15 for 11 am weekday matinee performances, and range from $18 to $75 for other showings. The Milk and Cookies Party on Sunday, November 29 requires an additional $14 ticket. Prices may increase as performance dates approach. Tickets are available online or by calling (415) 978-2787. Check the ODC website for more information and a complete schedule of performances.
Win Tickets to The Velveteen Rabbit!
We're giving away four tickets to the December 5, 2015 1 pm performance of The Velveteen Rabbit. To enter to win, send an email with "Velveteen Rabbit 2015" in the subject line to contests@marinmommies.com by 11:59 pm on Thursday, November 26, 2015. We'll choose a random winner on Friday, November 27 (Black Friday!). Read our complete contest rules here.
Sign up for tips & news for Marin families!