Back to top
The Great Peter Pumpkin Patch at Spring Hill Farm in Petaluma
One of our favorite local pumpkin patches is the Great Peter Pumpkin Patch at Spring Hill Farm, located in the Two Rock Valley area just outside Petaluma. The Great Peter Pumpkin Patch is a classic old-time pumpkin patch that's kind of out in the middle of nowhere (which is part of the fun). It's on a real working farm that produces the yummy organic Spring Hill Jersey cheese that you may have seen in farmers' markets or stores around town.
We've been going there for over 10 years, and we've watched it grow in size and scope to be a major fall production. Peter Pumpkin Patch has plenty of pumpkins—you'll find a vast field of on-the-vine pick-it-yourself pumpkins as well as pre-picked specimens, too.
You can also dig your own potatoes out in their potato field. Tools, bags, and some potato digging pointers are provided. It's really dirty, but fun. Wheelbarrows are available for you to haul pumpkins and potatoes back to the cash register. Everything here is organically and sustainably grown, too.
They also sell cold drinks, cheese, picnic baskets, and—best of all—homemade ice cream. Their ice cream is made from the same Jersey cow milk that goes into their cheese. The brown Jersey cows are smaller and produce less milk than your standard black-and-white Holsteins, but their milk is higher in fat content so their dairy products are richer and tastier. Ice cream flavors are vanilla, chocolate, and of course pumpkin, which is our favorite. They offer free samples of the some of the varieties of organic cheese produced by the farm, too.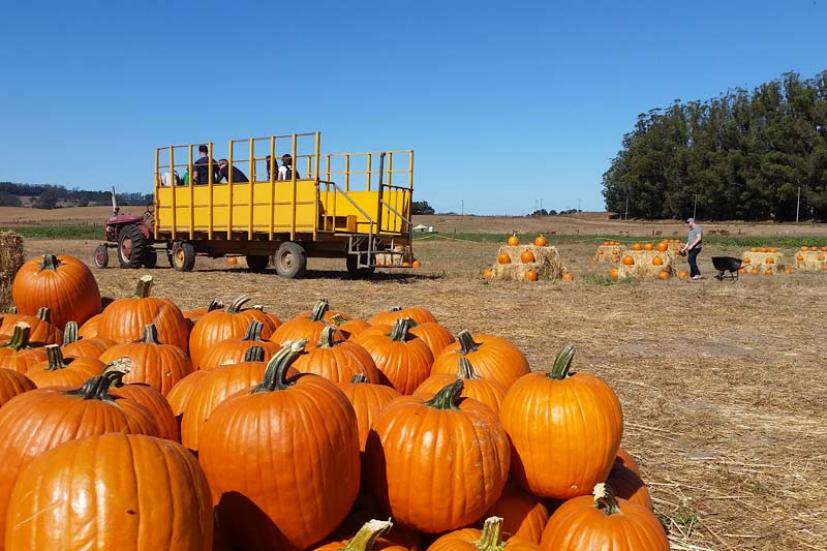 One of the reasons we love the Great Peter Pumpkin Patch so much is that it's located at a real farm, and it's devoid of extra attractions like the jumpy houses and inflatables that you see at a lot of other places. That doesn't mean that there isn't plenty to do, though.
Activities and attractions here include farm animals for children to visit; a cow to milk, straw bale pyramids to climb, a hay maze, Old West-style play buildings, calves to visit, tractor-drawn wagon rides, and a giant pit of dried corn kernels for kids (and grownups, too!) to play in. All the activities are free. Pumpkins at Peter Pumpkin Patch cost between $5 and up, depending on the size.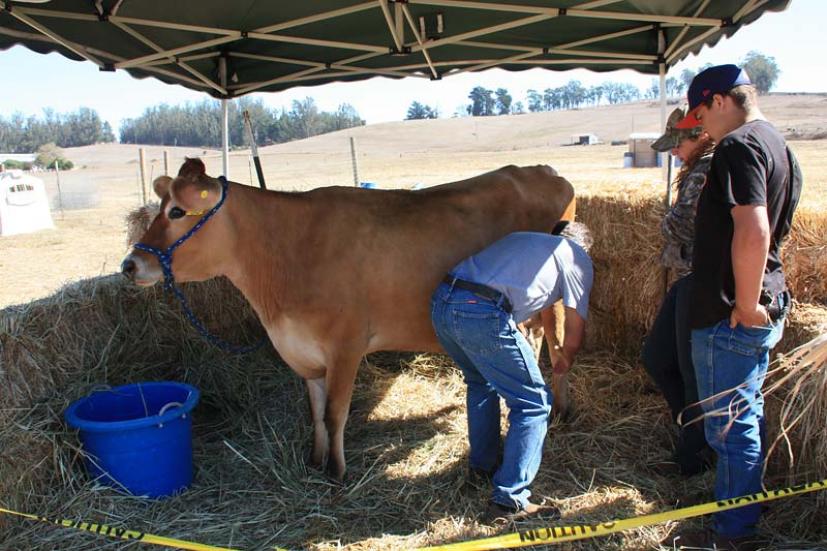 On weekends the pumpkin patch fun will be in full swing with live music, food, and more, depending on the day. While you're there, you'll certainly notice Spring Hill Farm's iconic white farmhouse. Interestingly, it was ordered by the original owners from the Sears-Roebuck catalogue in 1877, and was delivered via train in kit form.
If You Go
The Peter Pumpkin Patch has grown in size and popularity over the years. It's a lot of fun, and it's well managed and well thought out, too. You'll find plenty of free parking, and clean port-a-potties with hand washing stations (especially necessary after petting all those farm animals and digging up potatoes), a friendly helpful staff, and a huge selection of pumpkins. Peter Pumpkin Patch is open daily through the month of October from 9 am to 5 pm weekends and noon to 5 pm during the week.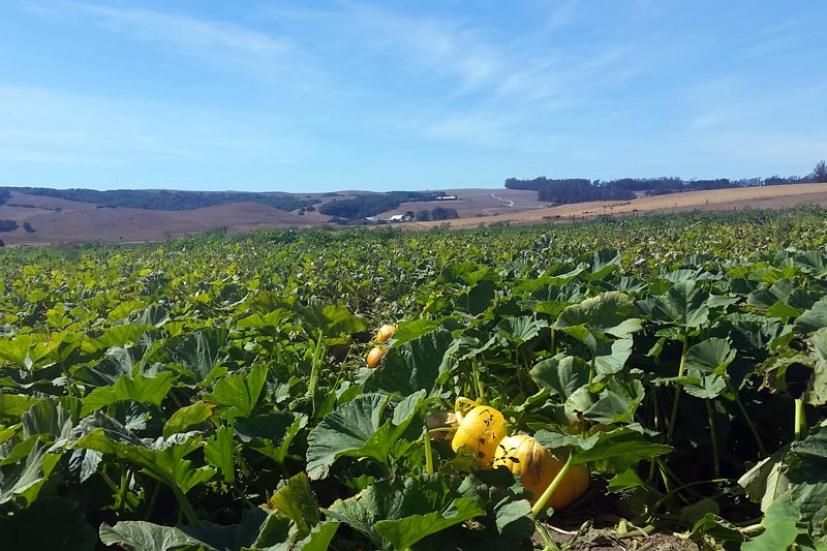 To get there, take Highway 101 north to Petaluma. Take the Washington Street exit and head west over the freeway. Follow Washington until it becomes Bodega Avenue, then follow Bodega Avenue to the Two Rock area. Turn left onto Spring Hill Road and follow it until you come to Spring Hill Farm and the Peter Pumpkin Patch, which will be on your right. It's hard to miss—just look for all the pumpkins!
For more information, visit them online at www.springhillcheese.com or call (707) 775-1183.
Sign up for tips & news for Marin families!