Back to top
Welcome the Holiday Season at Mill Valley Winterfest!
Mill Valley's downtown plaza will once again be filled with an eclectic mix of live music, children playing, and community togetherness when the Mill Valley Chamber of Commerce and the City of Mill Valley present the 24th annual Winterfest, taking place Sunday, December 8, from 11 am to 5 pm. Winterfest celebrates the holiday season with a fun-filled afternoon for children, families, and anyone who enjoys the holidays!
This year's Winterfest will be the best one yet, with an expanded array of food vendors, new activities, and an extensive live performance program. Activities include a giant slide, holiday arts and crafts, games and activities, and delicious seasonal food and drink courtesy of local restaurants and businesses like Piazza D'Angelo, Super Duper Burger, Good Earth Natural Foods, Equator Coffees & Teas, and Brooklyn.
The highlight of the day is a visit from Santa Claus, who will be on hand for photos from 1 to 3 pm. The day's fun and festivities will be capped by a spectacular holiday tree lighting ceremony at dusk. Performers at this year's Winterfest include the SingersMarin, Performing Arts Academy of Marin, Roco Dance, Happy Feet Dance School, Rock the Ages, Tam High Holiday Ensemble, and more.
One of the most important elements of the annual Mill Valley Winterfest is an opportunity to give back. There will be a Donation Station at Winterfest where donations will be accepted for canned food for the SF-Marin Food Bank, coats and jackets for One Warm Coat and unwrapped toy donations for the Toys for Tots program and the Performing Stars of Marin. Don't miss this chance to give to those in need!
This event is free and open to the public. There is a $2 suggested donation for each run down the slide, three runs for $5, or $10 for unlimited rides. For more information, visit www.EnjoyMillValley.com or call (415) 388-9700.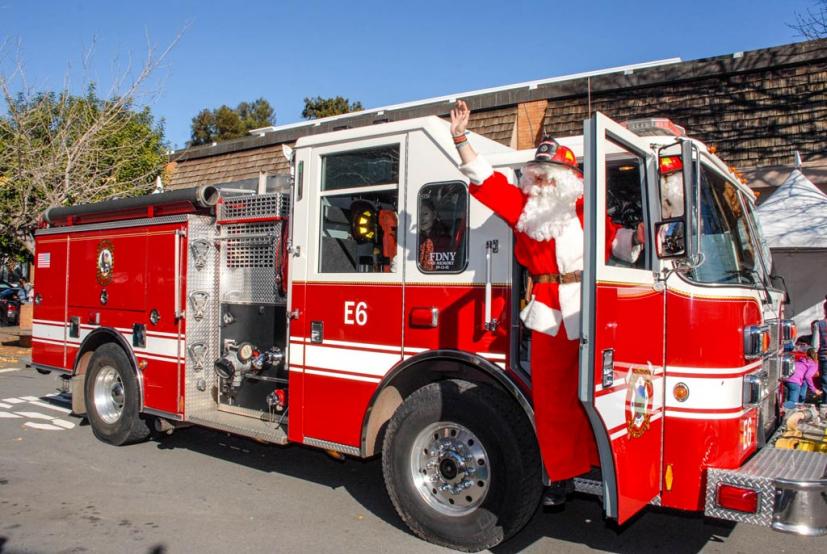 Sign up for tips & news for Marin families!