Back to top
Roll into Fun at Cal Skate in Rohnert Park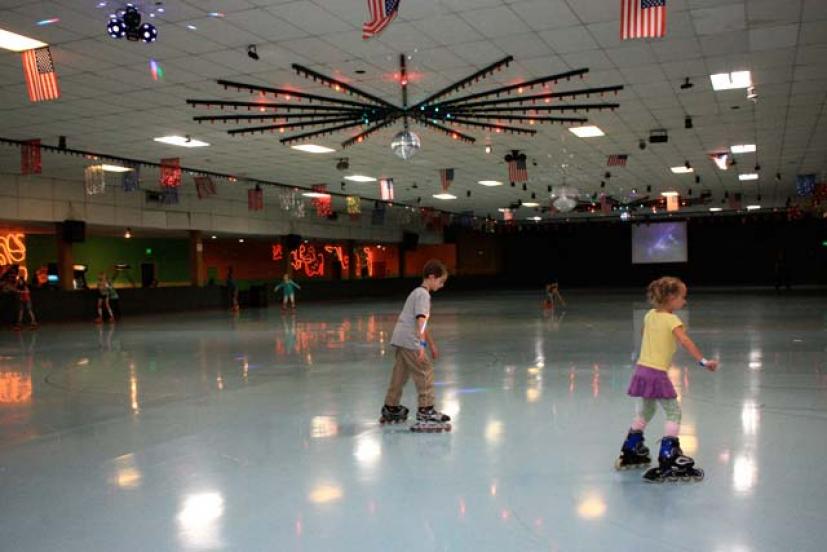 Remember those days at the roller skating rink back when you were a kid? The disco ball, the DJ, and doing that arm thing when they played "YMCA" by the Village People? (Am I dating myself here?) If you're nostalgic for the days of skating gone by, head up to Cal Skate in Rohnert Park, which hasn't changed all that much since I used to skate here when I was a kid.
We visited Cal Skate a few months ago, and had a blast—my daughter keeps asking me when we can go back. The kids loved the music, the lighting, and the disco ball, as well as skating, of course. They definitely picked roller skating up faster than ice skating, which they also love to do.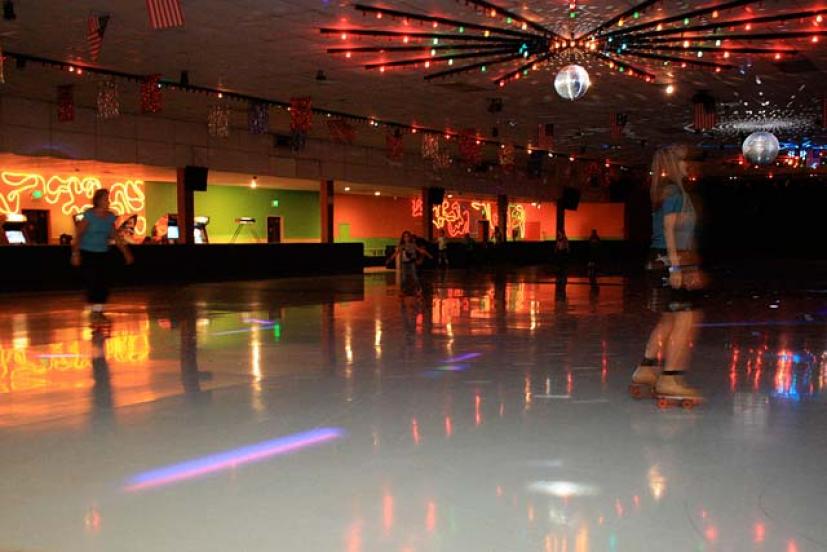 Lace up your skates—you can rent them or bring your own, if you have them—and hit the rink. Cal Skate offers special Kids' Skate sessions for families during the week, on Mondays and Thursdays from 9:30 to 11:30 am. These sessions for children ages 2 to 10 cost $8 and include instruction and quad skate rental, and parents can walk out onto the rink to lend a hand. They also offer a pizza night—with all-you-can-eat pizza—on Sunday evenings from 6 to 9 pm and public skating during the week (times vary). Check out their weekly schdule here.
Cal Skate is also a popular place for birthday parties, packages include skating, skate rentals, and 40 minutes in a party room, as well as other goodies like a special song request and a DJ announcement of the birthday child's name. Party packages start at $255, depending on options; discounts are offered for weekday party pacakages, and you can also book "a la carte" parties. Learn more about parties here.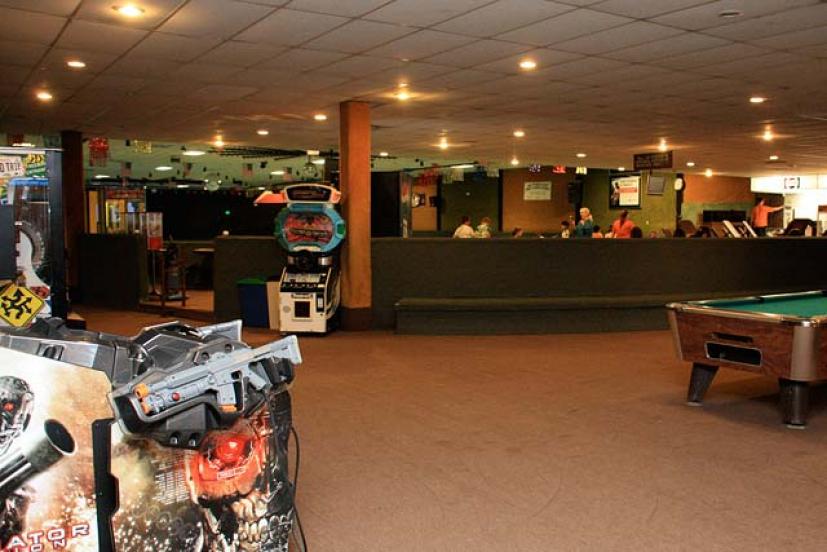 If You Go
Cal Skate is located at 6100 Commerce Boulevard in Rohnert Park. To get there from Marin, take Highway 101 north to the Rohnert Park Expressway exit. Turn right at the stop light onto Rohnert Park Expressway, and get into your left lane. Take your first left onto Commerce Boulevard and follow it about a block to Cal Skate.
No outside food or drink is allowed, but there's a snack bar on-site, as well as an arcade and lockers in which to stash your stuff while you're out on the rink. The snack bar is cash only, but credit cards are accepted for admission and there's an on-site ATM.
Skaters can rent either traditional quad skates or Roller Blades; you can bring your own skates, too. For more information and a complete skating session schedule, visit www.calskate.com. You can also call them at (707) 585-0500.
Sign up for tips & news for Marin families!