Back to top
The Rombeiro Christmas House in Novato: You Have to See It to Believe It!
The Rombeiro Family will not be decorating their home for Christmas in 2022. Thanks so much to the Rombeiros for welcoming the community into your home and sharing the joy of Christmas with us all over the years.
Every December, Marin's power grid is yet again put to the test by the annual unveiling of the Rombeiro Christmas House on Devonshire Drive in Novato. Sure, every neighborhood has its decorated houses, but the Rombeiro house is a different thing altogether. Edmundo Rombeiro and his family have been putting together this Christmas house to end all Christmas houses for the past 29 years, and every year it gets bigger and more elaborate.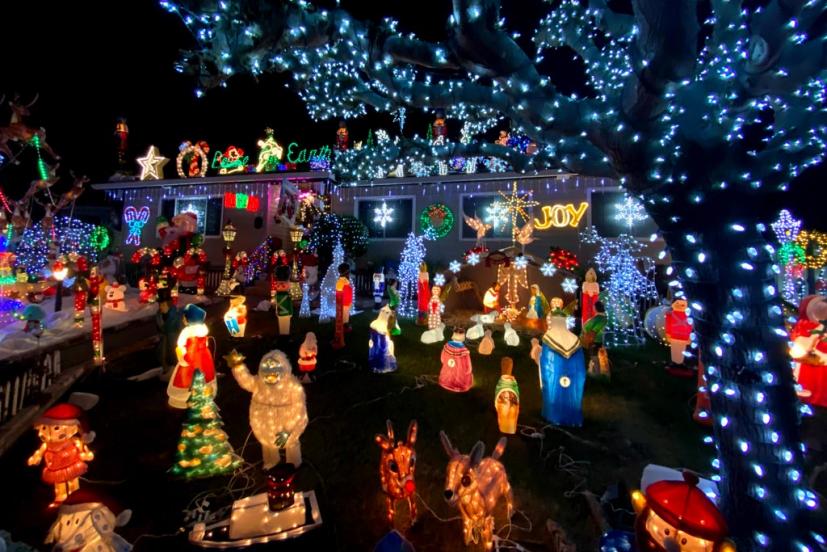 Their home is something that truly has to be seen to be believed, and photos don't really do it justice. There are something like 200,000 lights inside and out as well as countless figurines, dioramas, and decorations adorning the front and side yards, walls, and roof of the Rombeiro house. Apparently they start setting the whole thing up in August. Last year, the Rombeiros were featured in the ABC TV show "The Great Christmas Light Fight" … and they won!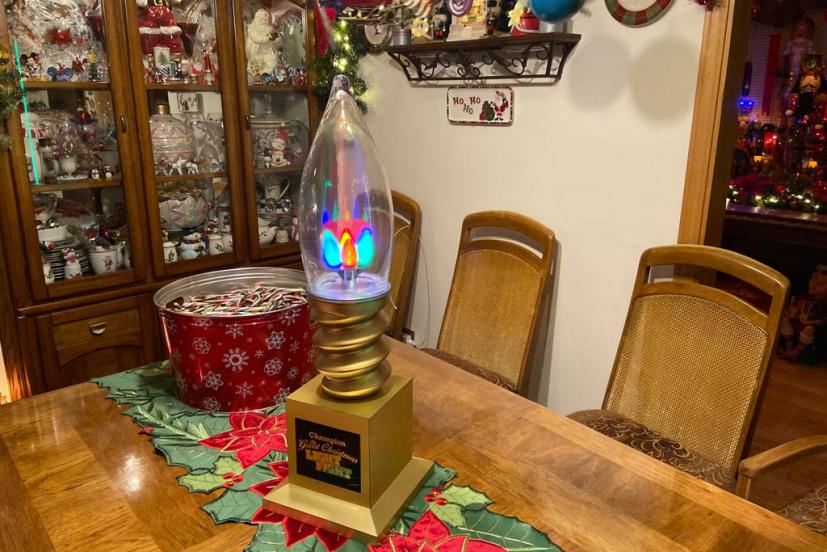 Unfortunately this year, due to COVID-19, the Rombeiros won't be opening up the inside of their house to visitors. Normall, they invite in tens of thousands of complete strangers every year, allowing them to wander through the house and check out the decorations inside. Last year they welcomed over 43,000 visitors (that's right—43 thousand), including 14 tour buses! For now, we'll have to enjoy the holiday splendor from the outside and look forward to next year when things will hopefully be a little more normal.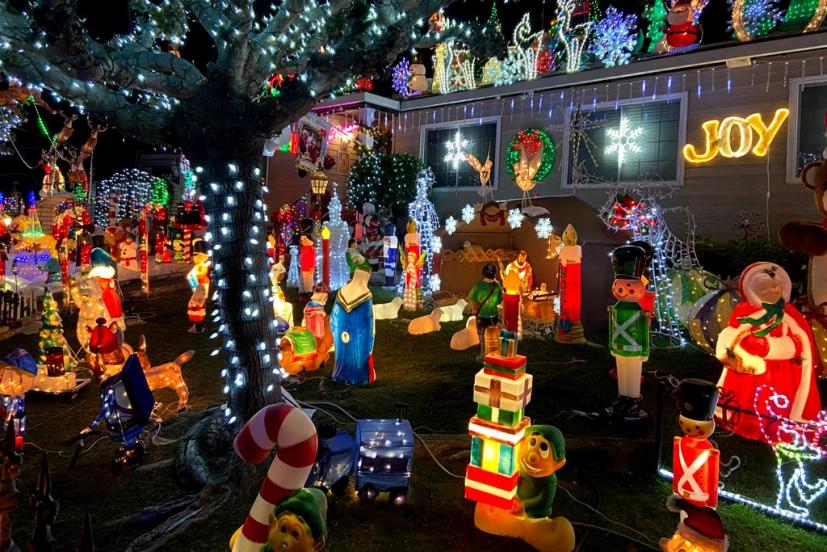 While you're there, you might want to put a couple bills on the donation box. All that holiday cheer doesn't come cheap, and if you're getting some enjoyment out of it please help with the Rombeiros' PG&E bill, which rumor has it tops out around $4,000 in December.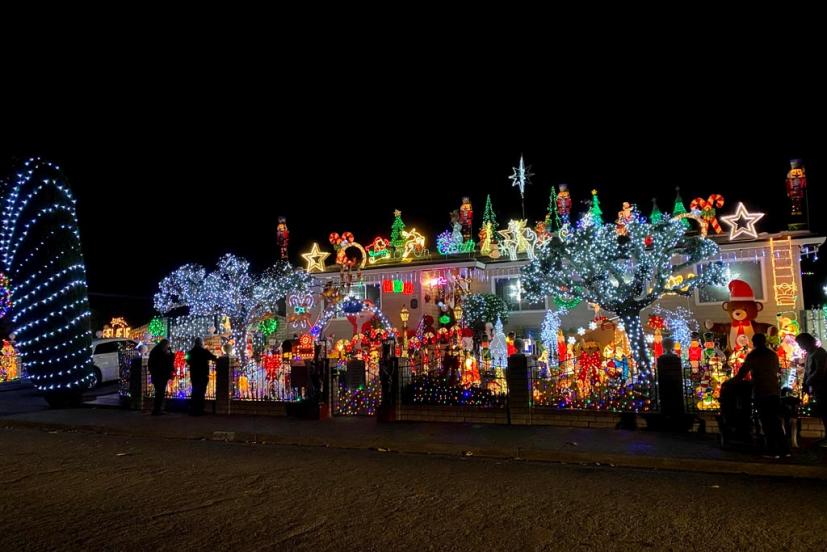 The Rombeiros' neighbors seem to take all the commotion in stride, even with the cars, and the occasional brass band, horse-drawn wagon, and searchlights, all of which we've seen out in front of the house at different times. (This year things are a lot more quiet, however.) In fact, there are a number of attractively decorated houses in and around Devonshire Drive, so it's worth touring the neighborhood during the holidays.
If You Go
The Christmas House is located at 34 Devonshire Drive, off of Center Road, in Novato. At night, I'd be willing to bet that you can see the place from outer space. Get there by taking 101 to the San Marin Drive exit. Follow San Marin to Center Road, where you'll turn left, then turn left on Devonshire.
The house is lit nightly from the first Saturday in December through January 6 (Three Kings Day) from 6 to 10 pm. There are a few other nicely decorated houses on or just off the stretch of Center Road from Eucalyptus Avenue to Sutro, too, so it's definitely a worthwhile outing.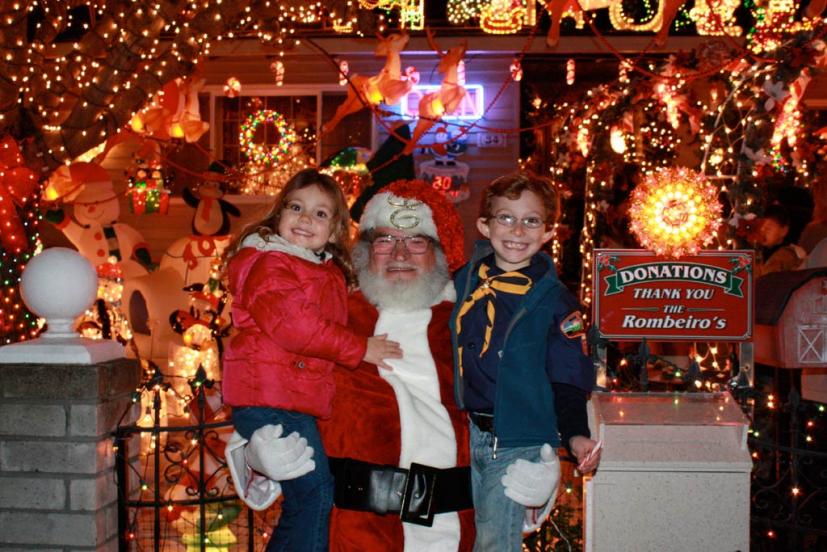 Sign up for tips & news for Marin families!