Back to top
See What UC Berkeley Has to Offer at Cal Day 2019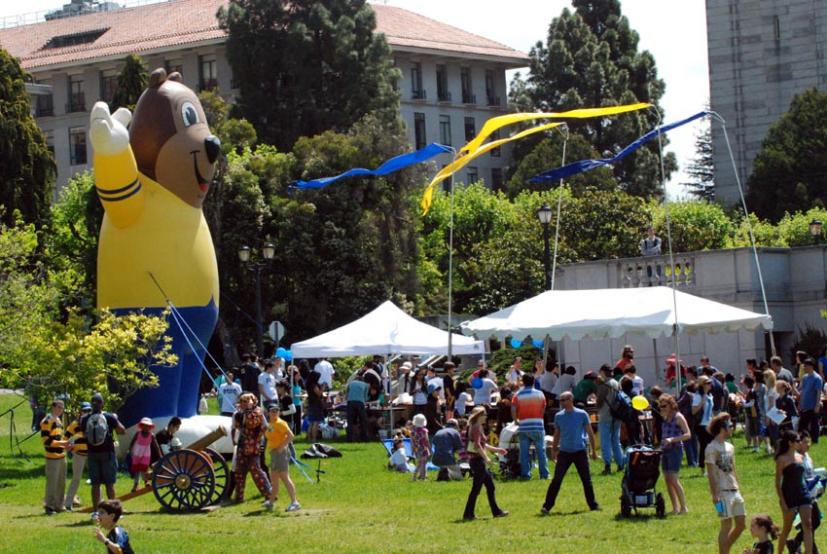 Take your family to UC Berkeley on Saturday, April 13, from 9 am to 5 pm to see all that the university has to offer at their annual Cal Day open house. Explore over 100 free events for kids, 450 lectures, demonstrations, and tours taking place across campus, and learn about everything from architecture to zoology.
Learn about Cal spirit and traditions; listen to live music by the Cal Band and other performers; tour museums like the new Berkeley Art Museum and Pacific Film Archive, the Lawrence Hall of Science, and the Museum of Paleontology; and learn about science, engineering, technology, and more with hands-on fun. Prospective Cal students will also have a chance to learn about admissions, programs and resources at the university, and can even tour residence halls.
This annual event is free to attend. Parking is free in designated areas, but is extremely limited; taking public transportation is encouraged. Cable car shuttles will make a 30-minute loop around campus  from 9:30 am to 3:30 pm, and on-board student guides will point out highlights and answer questions. There will also be campus perimeter shuttles and a shuttle into the hills above campus to the Lawrence Hall of Science, UC Botanical Garden, Space Sciences Laboratory, and Strawberry Canyon Recreation Area.
For more information on Cal Day 2019, visit calday.berkeley.edu. Go Bears!
Sign up for tips & news for Marin families!