Back to top
Shop at Celine's Sweets this Holiday Season!
Marin Mommies presents a sponsored shout-out from Celine's Sweets in downtown Novato.
Shop at Celine's Sweets this holiday season! This festively decorated, old-fashioned candy store in downtown Novato offers a wide variety of unique candy gifts including truffles and chocolates, European candies, nostalgic candy, novelties, and gift items — perfect for stocking stuffers. Celine's can make custom corporate gifts for clients, employees, or customers, too.
Located on Grant Avenue in Novato, this family-owned local business has been a favorite destination for Marin families since 2005. Be sure to visit this holiday season — it's a candy wonderland that offers something for everyone in the family!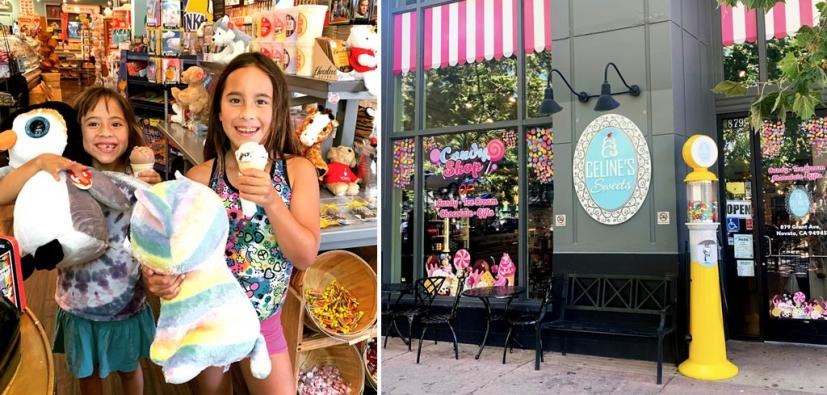 Celine's Sweets is open:
Monday–Wednesday: 1–8 pm
Thursday: noon–8 pm
Friday–Saturday: noon–9 pm
Sunday: noon–7 pm
www.celinessweets.com
(415) 898-6160
879 Grant Ave, Novato
Sign up for tips & news for Marin families!