Back to top
Tolay Lake Regional Park Is a Fantastic Place for a Family Hike
You may be familiar with Tolay Lake Regional park from the annual Tolay Fall Festival in October, but did you know it's now open to the public seven days a week? We paid a visit to this amazing park near Petaluma this week and had a great time exploring the trails and taking in the spring scenery. It's a great destination for a family outing, with picnic areas, miles of paths and trails, and even some friendly farm animals to visit. Most of the trails here are sufficiently wide enough to permit adequate social distancing between your family group and others.
Located on the site of the old Cardoza Ranch off Lakeville Highway, Tolay Lake Regional Park is the newest and largest park in the Sonoma County Parks system. The park's 3,400 acres are situated in a valley with gently rolling hills. Visiting in the spring gives you the opportunity to see the ephemeral lake that gives the park its name. Right now it's teeming with birds and other wildlife, but will dry up when the rains stop and the hot summer months begin.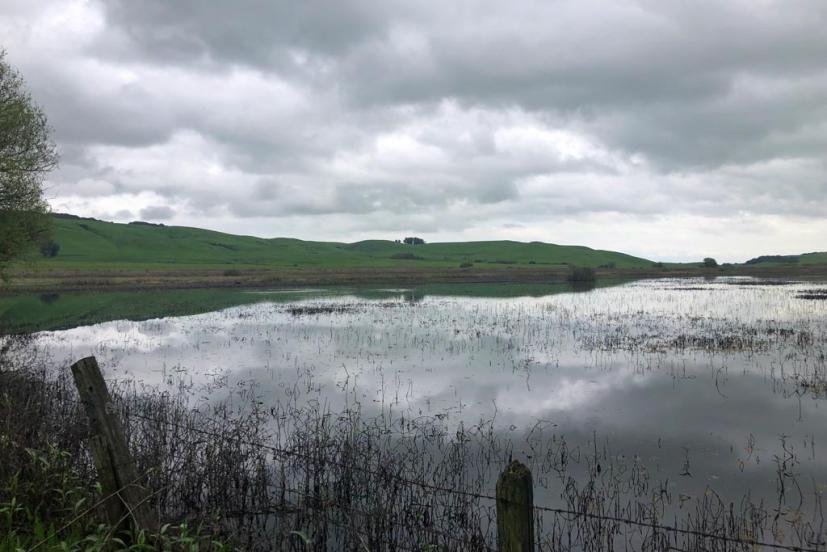 You could spend quite a bit of time just exploring the area around the old ranch buildings. There are numerous picnic spots, including some with charcoal grills and a group picnic area, and even a corral that's home to some farms animals including goats and chickens.
Numerous trails head off in multiple different directions from the main park area, and you can mix up trails for seemingly endless different loop hikes through the park, some of which offer amazing views of the valley, the Petaluma River wetlands, and San Francisco Bay. While you can take some pretty long hikes if you want, none of the trails are very strenuous and most of them are perfect for use with a sturdy jogging stroller.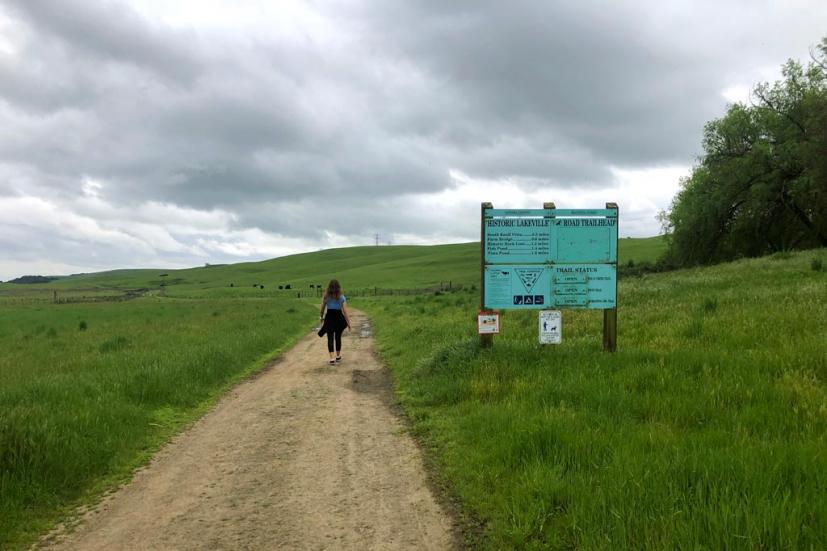 In the spring, the hills and fields are a rich verdant green and wildflowers abound. You'll see plenty of birds and wildlife here, too. You might share some of your trails with the resident herd of cows, too (this area has been home to cattle ranching since the 1800s). It's a beautiful, wonderful place where you'll feel like you've slipped away from the modern day world and all its troubles.
The park offers a series of events throughout the year, including organized hikes, a "family farm chores day" where kids can help feed the animals, and of course the Tolay Fall Festival each October. For more information, visit parks.sonomacounty.ca.gov.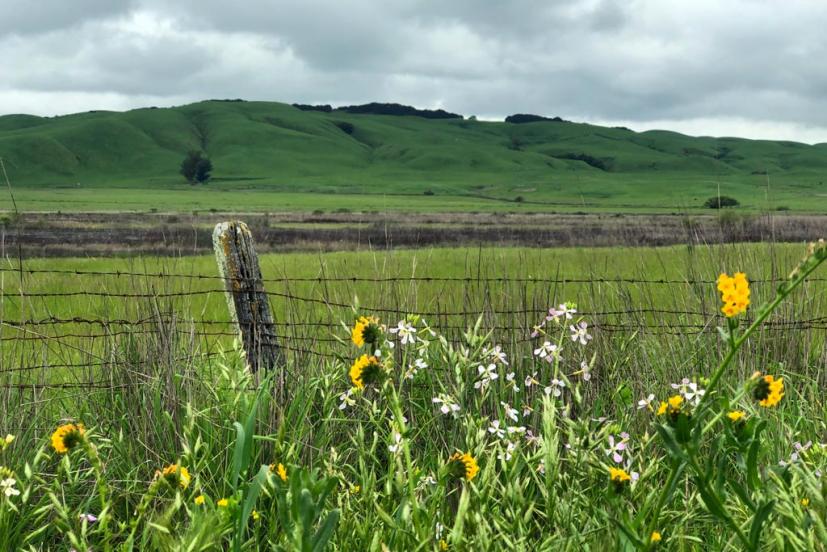 If You Go
Tolay Lake Regional Park is located at 5869 Cannon Lane in Petaluma. To get there, take Highway 37 east to Lakeville Highway. Turn left of Lakeville Highway and head north. Follow Lakeville Highway until you get to Cannon Lane where you'll turn right. Drive up and over the hill and into Tolay Lake Regional Park.
The park is open daily from 7 am to sunset. Admission is free, but there's a $7 per car parking fee which is waived for Sonoma County Regional Parks members.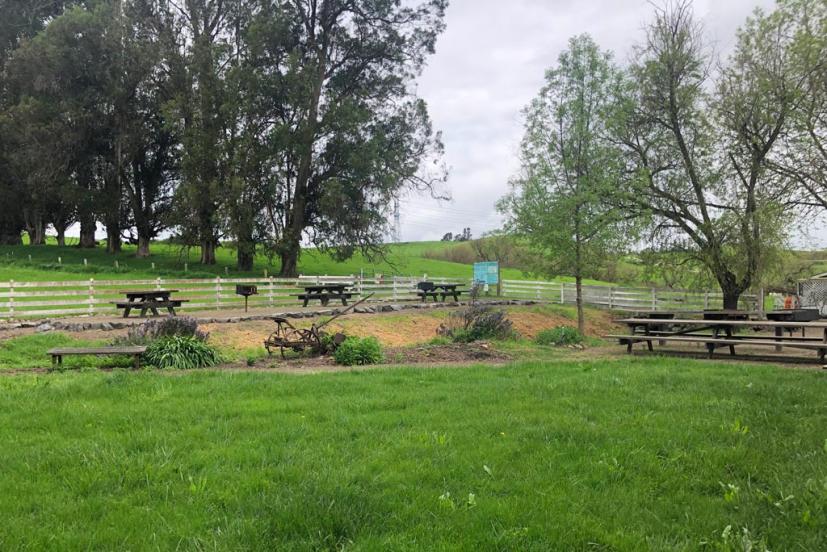 There are plenty of picnic tables, many with shade and some with charcoal grills. Restrooms are available in the form of portable toilets with hand-washing stations. Bring your own drinking water, because none is available at the park. Maintain a 6-foot social distance from people who are not part of your household; carry face coverings to wear when you can't maintain that distance.
Sign up for tips & news for Marin families!