Back to top
U-Pick Apples and More Farm Fun at Chileno Valley Ranch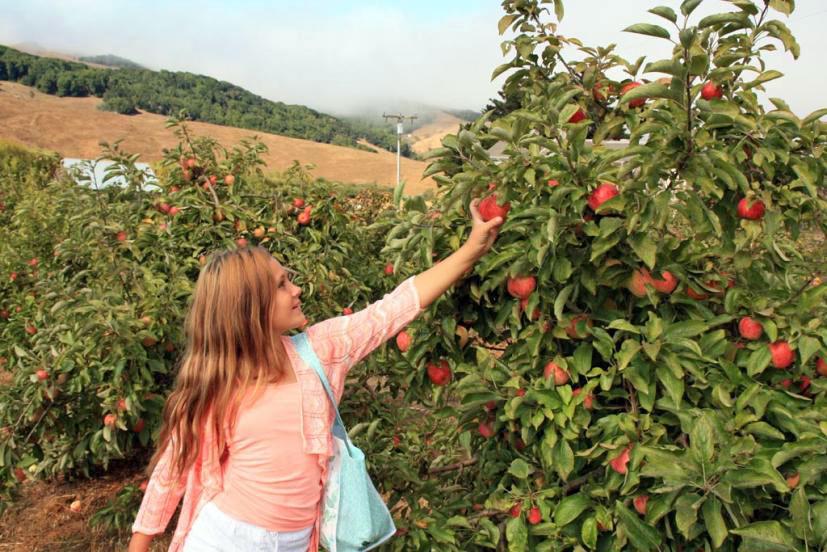 Apple season is underway, so why not make a day trip to the farm and pick your own? While most of the apple farms in the North Bay are clustered around the western Sonoma County town of Sebastopol (which is famous for its apples), you can actually pick apples right here in Marin County at beautiful Chileno Valley Ranch.
Located in West Marin's Chileno Valley, this ranch offers u-pick apples on Sundays in September (and sometimes in October) or until apples run out. Owners Sally and Mike Gale also raise grass-fed beef, sheep, and chickens on the ranch, and there's a lot to see and do there for apple-picking families. Picking apples at the ranch is our favorite fall family tradition!
The centerpiece of the ranch is its meticulously restored Victorian farmhouse, which is surrounded by flowers, vegetable gardens, and an apple orchard. Chileno Valley Ranch offers a huge variety of heirloom apples, some of which we've never heard of! Apple varieties include Honeycrisp, Molly's Delicious, Senshu, Zesta, Mutsu, Arkansas Black, Northern Spy, Wolfriver, Jonagold, Goldrush, and more.
On our visit last weekend, Honeycrisp and Molly's Delicious were avaiable for picking as well as pears. More varieties of apples will be ready to pick later in the season.
All apples here are organically grown and are blind taste-test winners. They sometimes sell them at local outlets like Toby's Feed Barn in Point Reyes Station and the organic farm stand at the Marin Art and Garden Center in Ross, too.
Check at the table near the barn and then head to the orchard. There's someone on hand to explain the different types of apples available and to show you which ones are OK to pick—different varieties of apples are ripe and ready at different times of the season.
When you've picked as much fruit as you want, head back to the barn for weigh-in and payment. Apples and pears cost $2 per pound. You can also buy other products produced at the ranch and from nearby farms including grass-fed beef, eggs, honey, and baked goods; offerings vary from week to week.
After paying for your apples, families are welcome to take a tour of the farm, where you can get up-close-and-personal with the animals who live there, and pet and feed them. It's a fun bonus to your apple-picking excursion. 
Make sure you visit the beautiful gardens, too! Mike and Sally's French garden, inspired by a visit to Normandy, is really amazing, as is the rose garden.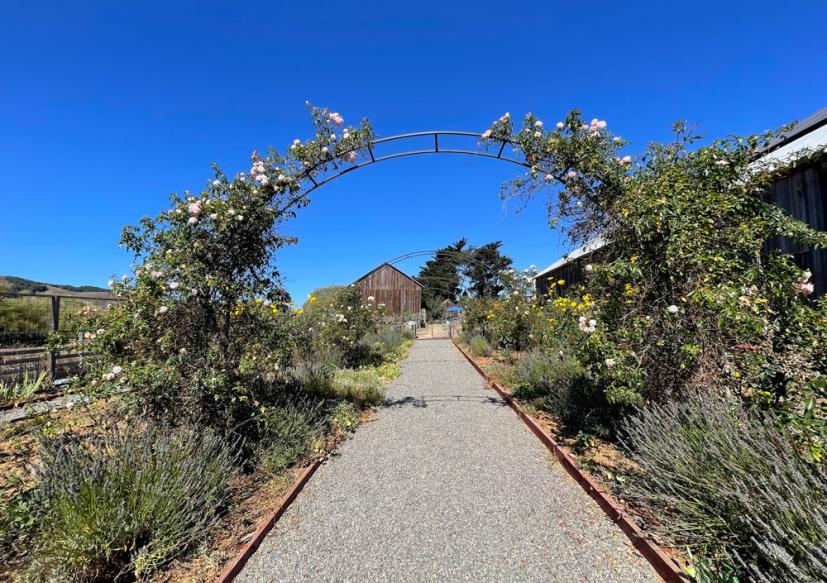 If You Go
Apple picking at Chileno Valley Ranch takes place from on Sundays starting September 4. Reservations are sold out for this Sunday, September 11, and reservations for the next u-pick, on September 25, open on Monday, September 12 at 9 am. Advance reservations are required this season; no walk-ins will be admitted.
Chileno Valley Ranch is located at 5105 Chileno Valley Road in Petaluma. (Technically, it's in Marin County, but its very close to Petaluma.)
To get there, take Highway 101 to Petaluma, where you'll exit at Petaluma Boulevard South and head north. Turn left on Western Avenue in downtown Petaluma. Follow Western Avenue west, and turn left onto Chileno Valley Road. Follow Chileno Valley Road until you reach the intersection with Wilson Hill Road; turn right here to stay on Chileno Valley Road. Follow Chileno Valley Road west and look for the ranch on your left shortly after you pass Laguna Lake — watch for the farmhouse and the row of cypress trees. The entrance to the parking area is just beyond the row of trees.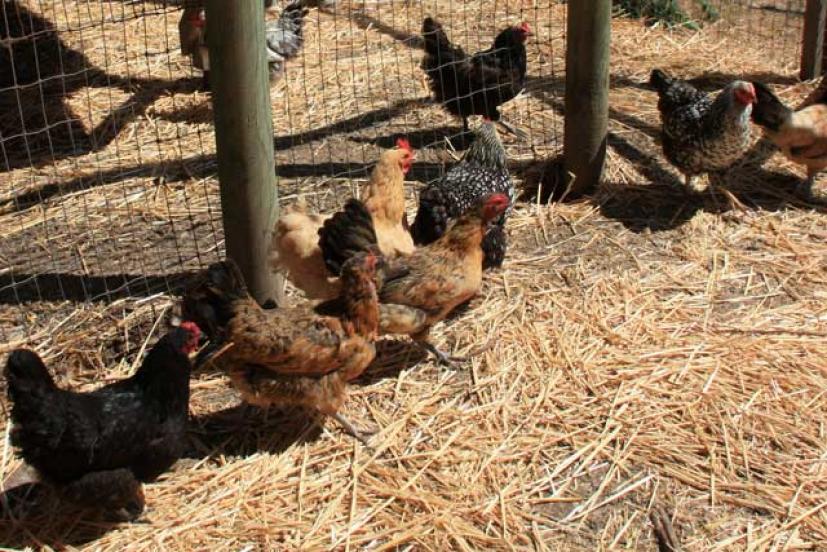 U-pick dates vary from year to year depending on the weather and when apples are ripe. U-pick is open from 9 am to 2 pm, with the last reservation at 1 pm. The ranch charges a $10 per car parking fee on u-pick days. Please park in the designated parking area and not on Chileno Valley Road.
Since West Marin weather can be fickle, bring hats and sunscreen and a sweatshirt just in case, as well as water to drink. Plenty of straw bales placed around the ranch offer great spots to relax and eat a snack or lunch. Portable bathrooms are available.
For more information, call (707) 765-6664 or visit mikeandsallygalebeefranch.com or their Facebook page.
Sign up for tips & news for Marin families!