Back to top
Win Tickets to the Little Folkies Spring-Sing Concert at the Sweetwater in Mill Valley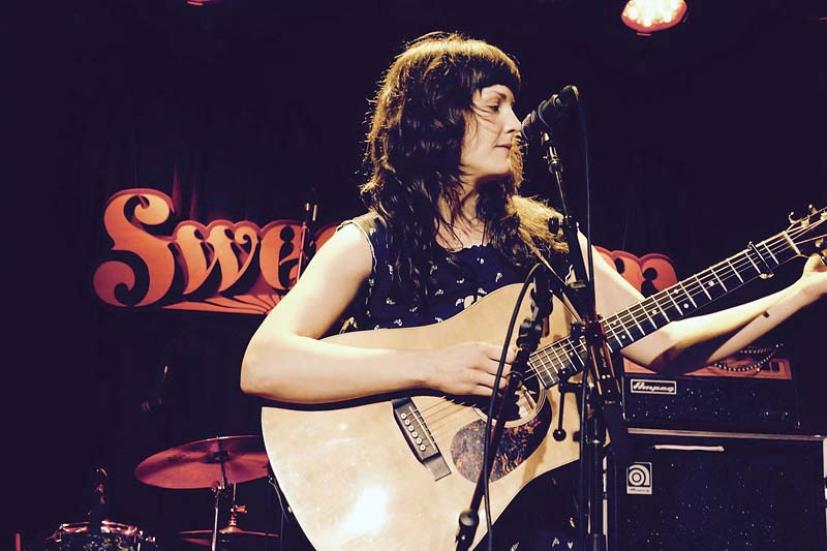 Come down to the Sweetwater Music Hall in Mill Valley for an all-ages concert of folk music for grown-ups and kids alike! The Little Folkies Family Band performs its Spring-Sing Concert on Saturday, March 11, at 10:30 am. Read on to learn how to win tickets to the show.
The Little Folkies Family Band features some of the Bay Area's finest Bluegrass pickers performing original Little Folkies tunes and traditional folk songs for both children and adults. The four-piece band features Irena Eide (creator of Little Folkies) on vocals and guitar, Danny Vitali (Okee Dokee Brothers) on stand-up bass, and Andrew Fahlander (T Sisters) on mandolin and fiddle.
We're giving away one set of three tickets for this fun family concert. To enter to win, send an email to contests@marinmommies.com with "Little Folkies Spring" in the subject line by 11:59 pm on Wednesday, March 1; we'll choose two winners at random on Thursday morning. Read our contest rules here.
Tickets cost $12 for kids ($17 at the door) and $17 for adults ($22 at the door). Babies under 6 months are admitted free. Order advance tickets online—the last Little Folkies Family Band concert at the Sweetwater sold out! The Sweetwater Music Hall is located at 19 Corte Madera Avenue in Mill Valley; visit them online at www.sweetwatermusichall.com.
Little Folkies offers folk music classes for children ages 0–5 and their grown-ups. The classes are mixed ages with babies, toddlers preschoolers, parents, grandparents and caregivers all getting together every week and singing together like one big family! Their fall semester begins the week of September 27 with a full schedule at Sprout in Mill Valley and at locations in San Francisco. Learn more about Little Folkies at www.littlefolkies.com.
Sign up for tips & news for Marin families!