Back to top
ODC/Dance's "The Velveteen Rabbit" On Demand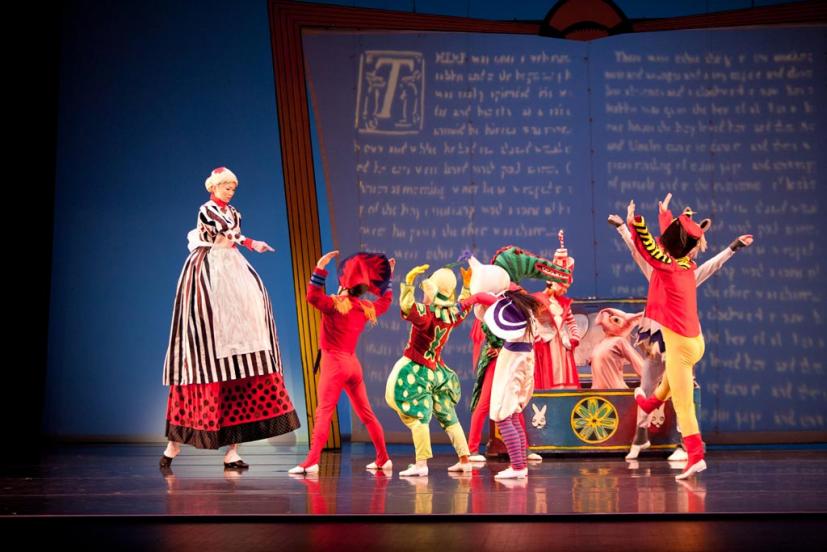 ODC/Dance's The Velveteen Rabbit, a beloved Bay Area holiday tradition, won't be performed live this season due to COVID, but you can still experience it online on demand! Families can enjoy three weeks of unlimited on-demand access from Thursday, December 10 through Thursday, December 31, 2020.
Through music, dance, and a powerful narrative, The Velveteen Rabbit celebrates the unique connection between a little boy and his stuffed rabbit, and the enduring power of love. The performance of Margery Williams' classic tale is brimming with wit, festive costumes, madcap characters and holiday cheer that is sure to captivate the hearts of parents and children alike. ODC/Dance, one of America's most exciting and acclaimed contemporary dance companies, brings a new, interactive, and special digital presentation of The Velveteen Rabbit to you for a limited period of time.
ODC/Dance's Velveteen Rabbit Party Pack costs $80 and includes:
3 weeks unlimited access to The Velveteen Rabbit On-Demand
Activity book (available in English, Spanish, or Cantonese)
Fairy wand
Rabbit plush toy
ODC face mask
Recipe for The Rabbit's Favorite Chocolate Chip Cookies
 $80 - Buy Package
 
This experience is appropriate for ages 4 and above. One ticket allows access for your entire household to enjoy! All on-demand packages include five complimentary, never-before-seen "Dance Break!" videos. Get moving and dance along with your favorite characters with activities like the "Toy Slide," "Bunny Beat," and "Croc Bop."
Tickets are available now! For more information and to reserve your tickets, visit odc.dance/velveteenrabbit.
Sign up for tips & news for Marin families!