Back to top
5 Wonderful Winter Family Hikes in Marin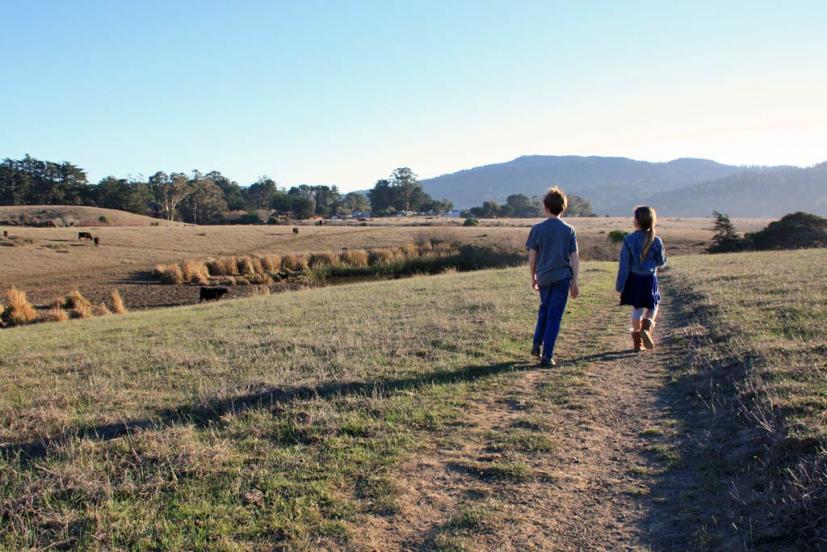 Our winter weather can be beautiful, so why not take advantage of it by taking a family hike in Marin? There are so many amazing spots in Marin County that are perfect for a hike or nature walk with kids, whether they're in a baby backpack, a stroller, or walking on their own.
The winter landscape in Northern California can be breathtaking, too, with bright green grass and even some wildflowers showing their faces. Here are five of our favorite amazing Marin hikes for families, perfect for winter or any time, really. Remember to wear layered clothing, and it's usually a good idea to let the kids wear their rain boots just in case.
All these trails are currently open. Make sure you wear a mask when you can't keep a six-foot social distance from other parties on the trail.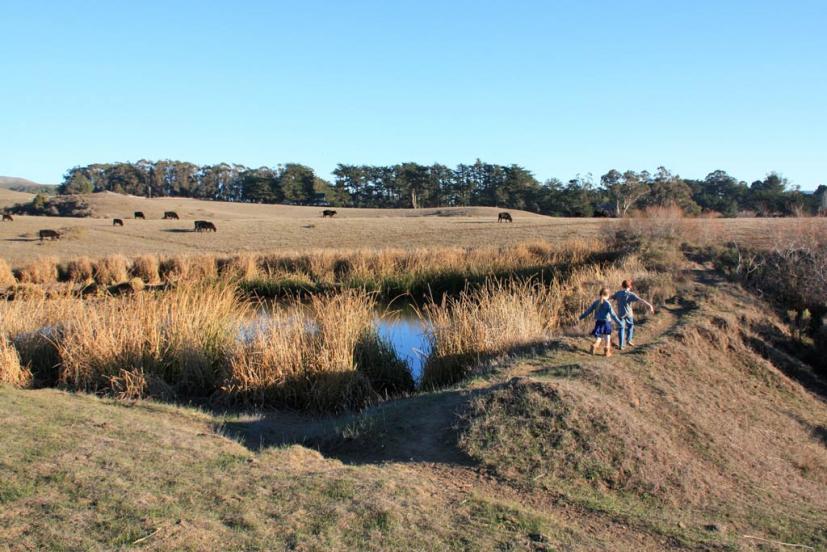 Tomales Bay Trailhead, off Highway 1 just north of Point Reyes Station, is a great place for an easy winter hike in West Marin. This trail here is perfect for families with children of all ages, and passes through the gently rolling hills at the southern end of Tomales Bay. Be prepared to take in some sweeping views, watch for local wildlife, and meet some friendly cows wandering the meadows.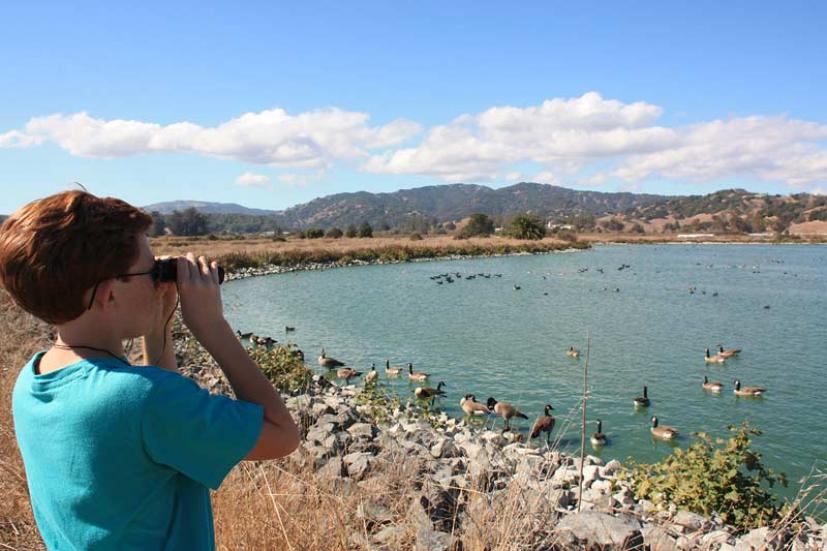 The wildlife ponds on the Las Gallinas Valley Sanitary District grounds in San Rafael are worth visiting at any time of year, but are especially scenic during the winter. A wide variety of birds flock to this bayside sanctuary, so bring your binoculars. Flat gravel trails are perfect for either a walk or a bike ride.
We know it hasn't rained much yest this season, but when it does, an easy waterfall hike is a great outdoor outing for the whole family. Check out five of our favorites here.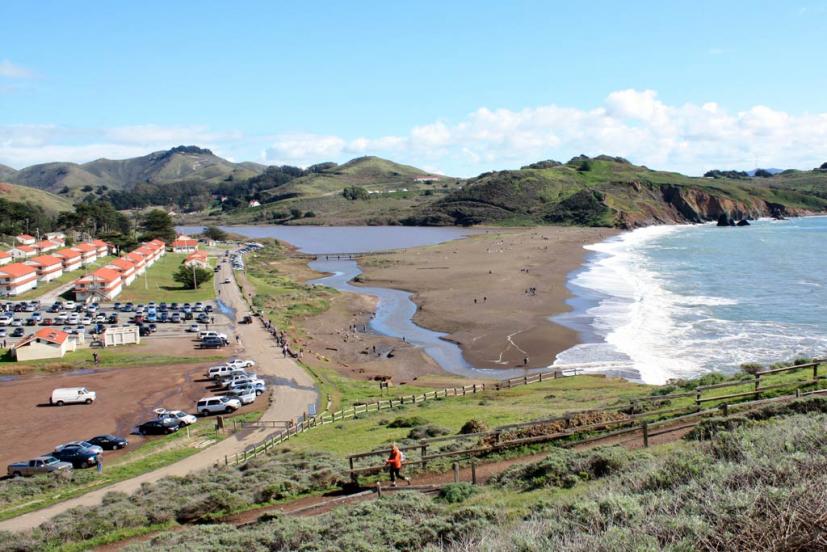 Located at the very south end of Marin County, the Marin Headlands has much to offer for families and is one of our favorite destinations for a day of outdoor adventure in the winter. The Marine Mammal Center, wildlife, beaches, history, natural beauty, sweeping vistas of the Pacific and San Francisco—the Headlands has all that and more.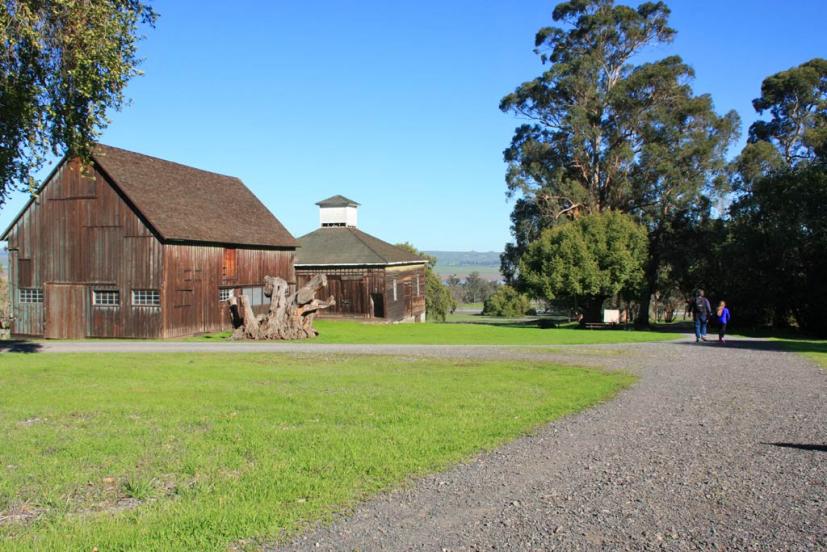 Located just north of Novato on the eastern slopes of Mount Burdell, Olompali State Historic Park is often overlooked by families as they drive by on Highway 101, but it's well worth a visit. With miles of hiking trails, historic sites, and sweeping views of the Petaluma River Valley, Olompali has much to offer for visitors of all ages in the winter.
Sign up for tips & news for Marin families!