Back to top
Hike, Bike, and Explore at the Las Gallinas Wildlife Ponds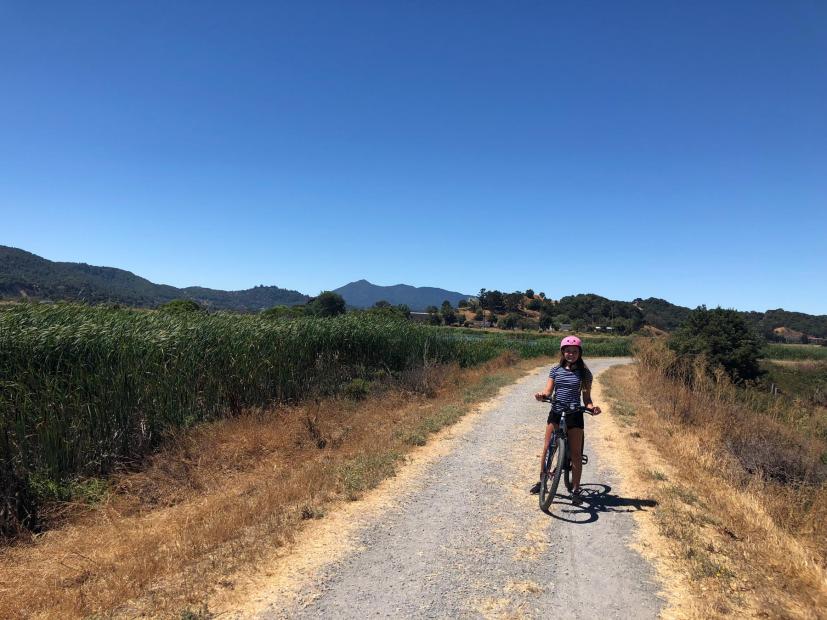 I know it sounds a little strange, but a great hike that's perfect for kids can be found on the grounds of the Las Gallinas Valley Sanitary District in northern San Rafael, at the complex of trails and fire roads near the district's treatment plants off of Smith Ranch Road, near McInnis Park. The gravel trails here are wide and flat, and are perfect for off-road strollers and bikes; they're also ideal to maintain an appropriate social distance during COVID-19 restrictions. The paths wind atop levees through the wetlands bordering San Pablo Bay, and offer amazing views of Marin.
A wide variety of birds make their homes out here, and we've seen white pelicans, Canada geese (plenty of them), mallards, cormorants, turkey vultures, several kinds of egrets, black-crowned night herons, red-wing blackbirds, and others. It's kind of a "who's who" of local avian wildlife, so make sure you bring your binoculars!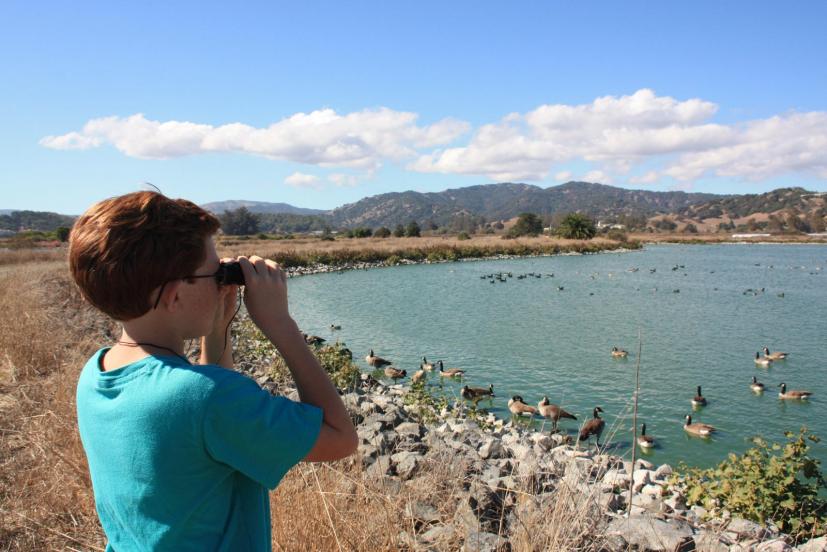 In all the entire route is 2.1 miles in length, a perfect distance for a walk with kids. The main trail forms a loop that will take you back to the parking area, and there are a few side paths that you can take for variety and to make your hike a little longer. They all end up in the same place. Benches are conveniently placed along the trail, and there's a small picnic area near the trailhead.
On-leash dogs are allowed, and there's even a bowl for canine walkers to drink from at the drinking fountain near the picnic area. Shade is one thing that is definitely in short supply, so on sunny days hats and sun protection are a must.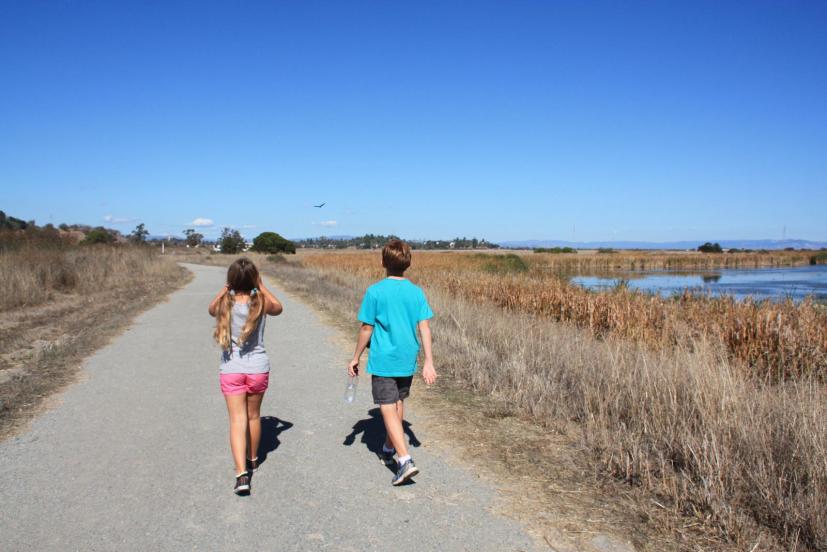 The kids love running and riding their bikes along the flat, open, and well maintained fire roads, and they also love to look for wildlife, scanning the islands in the ponds with binoculars in search of interesting birds. All in all, it's a great, easy place to experience the outdoors. You'll also get to see parts of Marin from vantage points that you've probably never seen before. The views of the surrounding hills and Mt. Tamalpais to the south are fantastic, and the scenery in the direction of St. Vincent's School for Boys looks like rural Marin as it probably was 100 years ago.
If You Go
To get there, take 101 to the Lucas Valley Road exit. Head east onto Smith Ranch Road and keep going until you get to the entrance to McInnis Park. Turn left just before the entrance, and follow the road past the soccer fields. Go straight past the Vine center and continue to the end of the road.
There's a small parking lot which can fill up pretty quickly on a nice day; additional parking can be found along the road. Drinking water and a portable toilet are available at the trailhead. The ponds here contain treated wastewater, so for your own safety and that of the wildlife here, pay attention to the signs and stay on the trails.
For more information on the Las Gallinas Valley Sanitary District trails, visit www.lgvsd.org.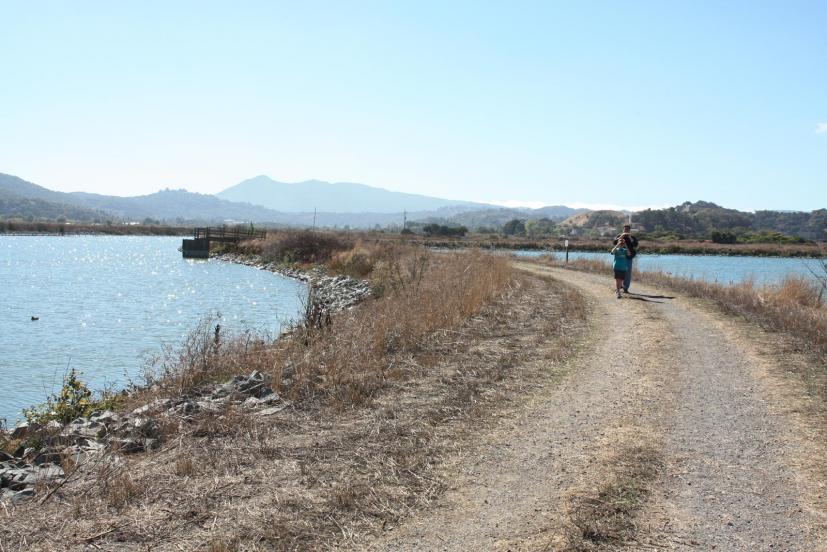 Sign up for tips & news for Marin families!