Back to top
Baby Blues or Postpartum Depression?
Marin Mommies presents a sponsored article from MarinHealth Medical Center in Greenbrae.
As cliché as it may sound, giving birth is truly a life-changing experience. Suddenly, your daily routine, your relationship, your priorities, your responsibilities, even your sense of self are dramatically different. You're now responsible for a tiny, fragile human being. You're sleep deprived, physically exhausted, and healing from what may have been a difficult birth, or a C-section. And you're overwhelmed by conflicting feelings–anxiety and joy, fear and fascination, worry and wonder, insecurity and pride.
Eighty percent of women respond to postpartum hormone changes with mood swings, anxiety, irritability, and sadness. These "baby blues" generally peak five days postpartum and resolve within two weeks. But these powerful emotions are harder to process when you are socially isolated.
In the past, new moms could plan for friends and family members to provide a huge degree of help in the first days and weeks after her delivery. But the COVID-19 pandemic has made getting support more complicated as it's safest to minimize the number of people who visit your baby. Additionally, long-distance family may not be able risk traveling to be by your side.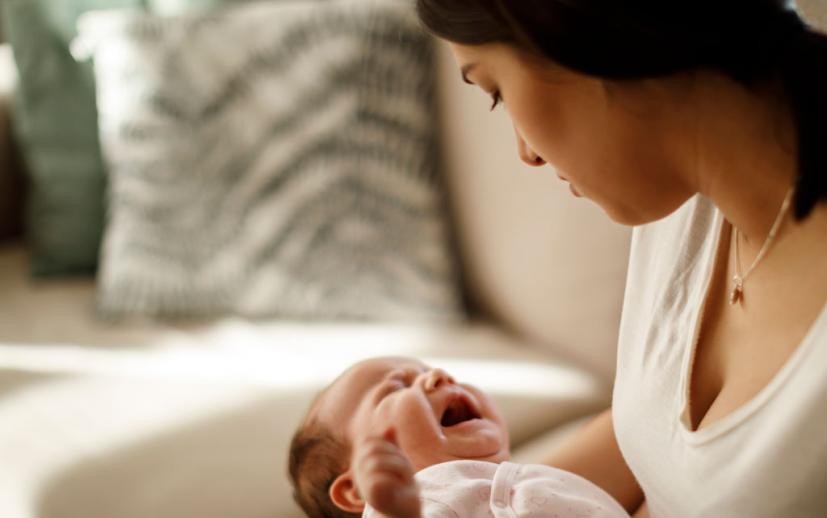 For new moms whose feelings of sadness, unease, or dread last more than two or three weeks, the cause could be clinical anxiety or postpartum depression. If these emotions persist for two or three months, baby blues have progressed to postpartum depression. This is not uncommon: 15-20% of women suffer from depression or anxiety during pregnancy, and approximately 20% experience postpartum depression or anxiety.
Individual women will have different combinations of symptoms. These may include agitation, irritability, trouble concentrating or making decisions, loss of appetite, uncontrolled crying, and a loss of interest in activities the woman used to enjoy. She may feel overwhelmed, helpless, hopeless, and ashamed. Some women withdraw from family and friends and even have difficulty bonding with their baby.
No matter how severe the symptoms, postpartum depression and anxiety are treatable. Individual therapy and medication may be needed. Often your PCP or your baby's pediatrician can be a good resource. They will be familiar with the symptoms of postpartum depression and anxiety and can recommend treatment options and resources. Postpartum support groups can also be extremely beneficial. They help women see that they are not alone in their struggle and offer empathy and support from peers facing the same challenges.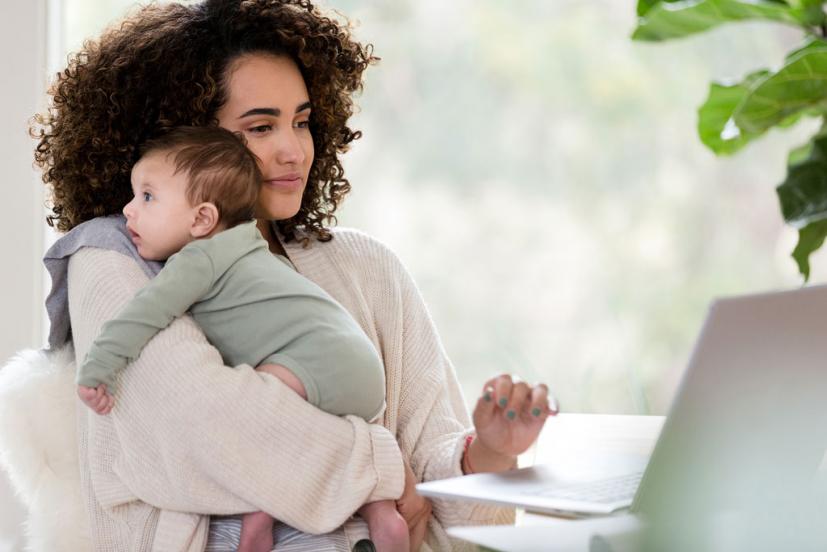 MarinHealth® Medical Center offers a support group called Pathways: A Support Group for Postpartum Moms. This six-week series is led by a licensed therapist specializing in postpartum emotional health. The group explores a variety of topics, from mood issues, to building resiliency, to changes in a woman's relationship with her partner or spouse. Due to COVID-19 safety restrictions, group meetings are currently being held virtually. If you think this group may be for you, you don't need a physician's referral. Some women are referred by a concerned friend or relative. You are also welcome to self-refer.
Learn more about the Pathways support group.
Sign up for tips & news for Marin families!