Back to top
Drop In and Sew at Poekie Nook in Mill Valley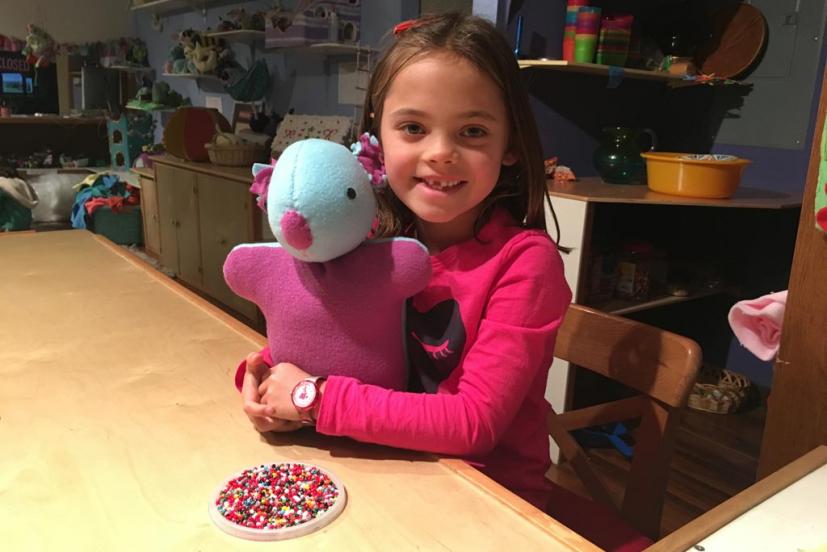 Marin Mommies presents a sponsored article from Poekie Nook in Mill Valley, where kids can drop in and create their own unique stuffed animals.
"Poekie" sounds like "(s)pooky". When you see one, you want to have one. But you can't buy them, you have to make them. So you come to the Poekie Nook and learn how to sew the little ones. But you really want a big, "Mama" one. So you sew and sew, until you're ready to make a "Mama", and by then you can hand-sew like a pro... and you can't stop making them... and you can't stop playing with them.
Poekies are a wholesome alternative to store-bought toys, each animal is uniquely designed to foster cognitive skills, manual dexterity and stimulate children's imagination. Our program is thoughtfully developed to be fun and educational through a growth mindset approach.
With our drop-in format, you can come in whenever you like and stay as long you want, and you'll always find kids with varying levels of experience working alongside and inspiring each other. Have fun learning something new without the pressure of time constraints.
Fee is based on actual duration of attendance. The first hour is free if you mention Marin Mommies!
Poekie Nook is open:
Tuesday–Friday, 2–6 pm
Saturday, 10 am–5 pm
Sunday, noon–5 pm
We also offer classes and camps and love to do birthday parties! Poekie Nook is located in Mill Valley at 247 Shoreline Highway. Learn more at poekienook.com.
Sign up for tips & news for Marin families!