Back to top
Fall Family Campouts at Slide Ranch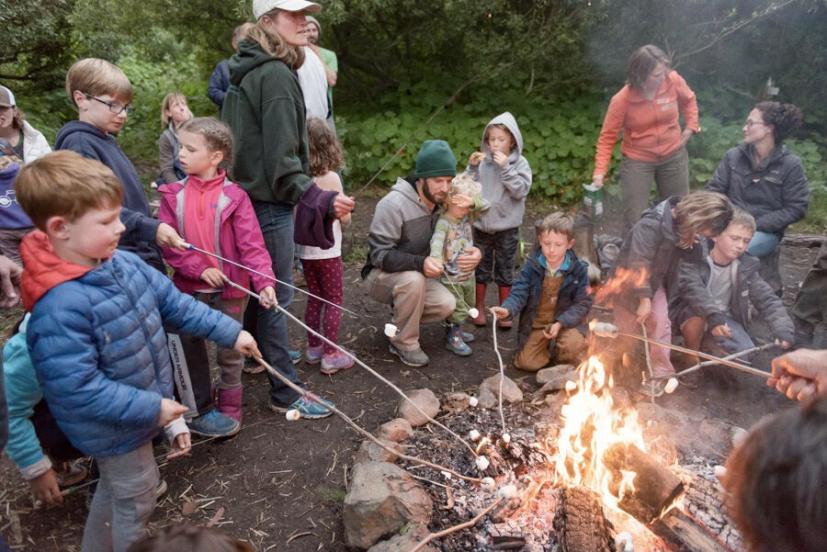 Campfire: check. Animals and nature: check. Ocean view: check. Pack your tent, gear, and food and come to Slide Ranch in Muir Beach for one of their Family Campouts this fall!
From the moment you arrive at this beautiful ranch and educational resource in Muir Beach, you'll feel immersed in nature. This fall, due to COVID-19, things will be a little different than in years past. These campouts are limited to 18 participants and guided activities and communcal meals won't be taking place, but you can watch a goat-milking demonstration, feed the chickens, and take part in other self-directed fun.
In the evennig, everyone will set up their tents in Slide Ranch's spectacular coastal meadow for an overnight experience like no other. There will be a campfire, too, unless there's a red flag wildfire warning. Participants must bring their own camping equipment and a picnic dinner and breakfast, preferably something that doesn't need to be cooked or reheated.
It's an amazing experience for the whole family, and is considered one of the best campouts in the Bay Area.
Slide Ranch Family Campouts this Fall
October 31 & November 1 — Register here
November 7 & 8 — Register here
Family Campouts cost $95 per person, and kids 36 months and under are free. Campout arrival begins at 2:30 pm Saturday and wraps up by 12:30 pm on Sunday afternoon. Slide Ranch is located a 2025 Shoreline Highway in Muir Beach. For more information, visit www.slideranch.org.
Photos: Slide Ranch
Sign up for tips & news for Marin families!