Back to top
Get Healthy at the Fifth Annual Mill Valley Family Fun Run and Health Fair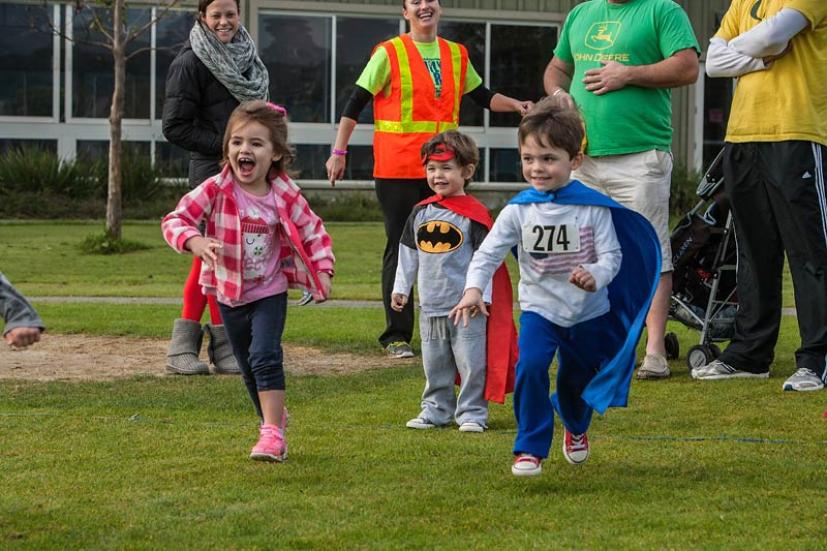 Marin Mommies presents a sponsored shout-out from Mill Valley Recreation.
Get out your running shoes, walking shoes, and friends and family! Join other active members in the community at the Fifth Annual Family Fun Run. This event is held in conjunction with the annual Health and Wellness Fair. This fun family event has options for everyone, from competitive runners to parents with little ones in strollers or those who just want to stroll among friends! The Mill Valley Community Center will be buzzing with all sorts of events from 9 am to 2 pm on Saturday January 14. Race start times vary by event from 8:30 am to 11:45 am.
Runs include a 3-mile race friendly competitive race, a 1.5 mile friendly competitive race, a 1.5-mile family jog/walk, a 1-mile family walk, and even Toddler Dashes for those little ones ages 2 – 5 years. Toddler runs are guided by Coach Tony from Amazing Athletes. Pre-registration is suggested. Register Online at www.millvalleyfamilyfunrun.org.
Groups of more than 6 running as a team can qualify for discount registration pricing. This is not a formal racing event—while competition and a high level of exercise is encouraged, this event is geared towards fun and community. The runs will take place along the Tam Valley Bike Path between E. Blithedale and Sausalito.
 
Peruse the Health and Wellness Fair after! The Fair takes place from 9 am to 2 pm, and admission is FREE! Vendors include a wide variety from exercise, nutrition, massage, well living and meditation, pre- and post-natal health and exercise to community nonprofit organizations. Fun children's activities include bounce houses (if not raining), a nail salon, toddler dash, face painting, temporary tattoos, games for prizes, crafts, temporary tattoos, and more!
For questions or to register, call (415) 383-1370 or email kreisinger@cityofmillvalley.org.
Sign up for tips & news for Marin families!