Back to top
Get to Know Blossom Nursery School in Terra Linda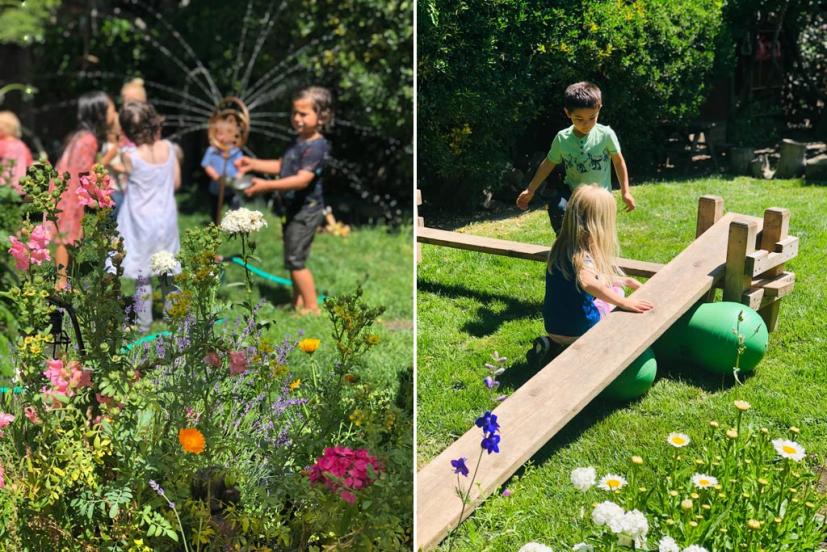 Marin Mommies presents a sponsored article from Blossom Nursery School, a Waldorf-inspired preschool in San Rafael.
Blossom Nursery School is a Waldorf-inspired home-based preschool certified since 2015 by WECAN (Waldorf Early Childhood Association of North America). We accept children between the ages of 18 months and 5 years old.
Blossom's curriculum is based on Rudolf Steiner's pedagogical philosophy. Early childhood is a particular phase when children are the most open, trusting, and dependent on their parents, caregivers, and teachers. This means that educators need a specific set of skills and personal qualities to ensure they meet each child's needs with love and joy. Based on that, Blossom creates an embracing and beautiful environment, a "lovely nest," where the children can grow with joy, love, and respect. Parents have pedagogical support provided by a graduate teacher in Waldorf education.
The program values the community in which both children and families know and support each other. Adults, teachers, and parents are encouraged to physically, emotionally, and spiritually commit themselves to give their best for children. We all strive daily to offer a natural, honest, beautiful, and lovely place for the children to grow their abilities with happiness, respecting nature, and their friends.
Since Blossom was founded, the program has valued outdoor free playtime, whether the weather is sunny or rainy, because we believe that all days are good, and we just need appropriate clothes to enjoy the day! After COVID-19, Blossom definitely has an almost full day in the outdoors. Children go inside only during nap time, where they have cozy individual little beds.
Besides all the CDC requirements, Blossom reopened to the "new normal" in June. We worked to keep all Blossom's values, as the imaginative free playtime and a rhythmical, predictable daily routine. We also kept the quality of food, which is an essential part of the Blossom curriculum! We provide three organic meals: morning snack, lunch, and afternoon snack. Now more than ever, we all need proper nutrition, peaceful resting, and a safe, lovely place.
The sun gives
The plants light,
Because the sun
Love the plants.
So does a human being
Give soul light
To others
When he loves them.
—Rudolf Steiner
Blossom is enrolling now for the fall. We accept children around the age of 18 months to 4 years old in the preschool program. We plan to open a small kindergarten group to support healthy Early Childhood.
Blossom is located in the Terra Linda area of San Rafael, with easy access to freeway. Learn more at www.blossomnurseryschool.com.
Sign up for tips & news for Marin families!