Back to top
Get Spooked this Halloween at a Haunted House in Marin!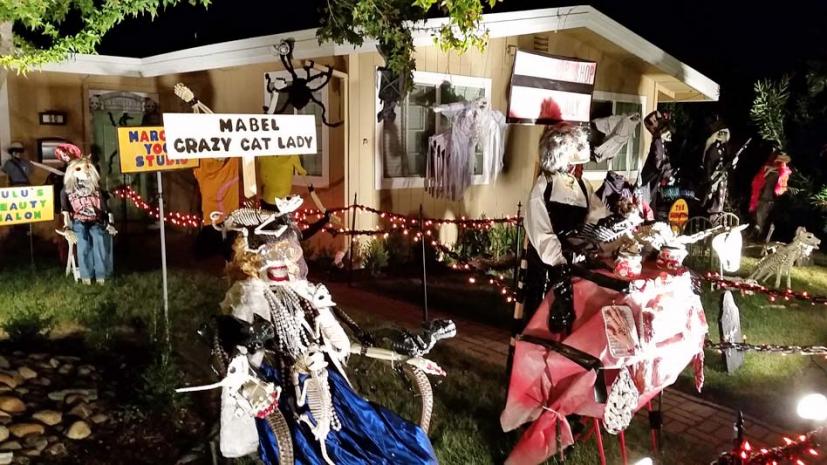 Everyone loves to get scared at Halloween—even if it's just a little scared—and the perfect place to get some thrills and chills this October is at a family-friendly haunted house. Here's our rundown of haunted houses here in Marin this Halloween season. All are suitable for the entire family, unless otherwise noted.
Keep in mind that some haunted houses have different versions for different audiences at different times, and some kids' tolerance for the spooky and scrary can vary.
Novato Horsemen Haunted House
600 Bugeia Lane, Novato
October 19 & 20, 26 & 27, 7–10 pm
Bring the kids out for a night of scare and fun at the Novato Horseman Haunted House in Novato. Admission is $5 per person. Event details
Tam Valley Haunted House
Tam Valley Community Center, Mill Valley
Friday–Sunday, October 26–28, 3–9 pm
Celebrate a decade of terror at this year's Tam Valley Haunted House. The Haunted House has three different tours: 3–4:30 pm: Not Scary, for children under 8 with all the lights on and a fun tour of the different areas; 5-6:30 pm: Scary, for children over 9; (closed 6:30–7:30 pm to feed the monsters), then back open 7:30–9 pm for a truly horrifying experience. Cost: $8 per person. Location: 203 Marin Avenue, Mill Valley. Event details
Halloween Scream on the Green
Downtown Novato
Friday, October 26, 5:30–9 pm & Saturday, October 27, 9 am–4 pm
Scream on the Green Fall Faire runs in conjunction with the Downtown Novato Business Association's Safe Trick-or-Treat event. Activities will include a haunted house, costume contest, live music and entertainment, artisan booths, children's play area and food and beverages. (Friday evening haunted house only.) Location: Sherman Avenue and the Civic Green and Novato City Hall complex. Event details
Halloween Festival
Saint Raphael School, San Rafael
Saturday, October 27, noon–4 pm
Bring the family for some ghoulish games, freaky fun, a haunted house, and frightening food. Bring canned food for the needy and receive 2 free tickets for games. Location: 1100 5th Avenue, San Rafael. Event details
Sausalito Haunted House
Game Room, Sausalito City Hall 
Wednesday, October 31, 4:15–8 pm
Come see what spooky terrors lurk in this year's inception of the annual Sausalito Haunted House. They're dying… to meet you! Haunted House schedule: child-friendly 4:15–5 pm and full haunt from 6:15–8 pm. Cost: $5 per person or $20 per family suggested donation. Location: 420 Litho Street, Sausalito. Event details