Back to top
Get Your Tickets for San Francisco Ballet's Nutcracker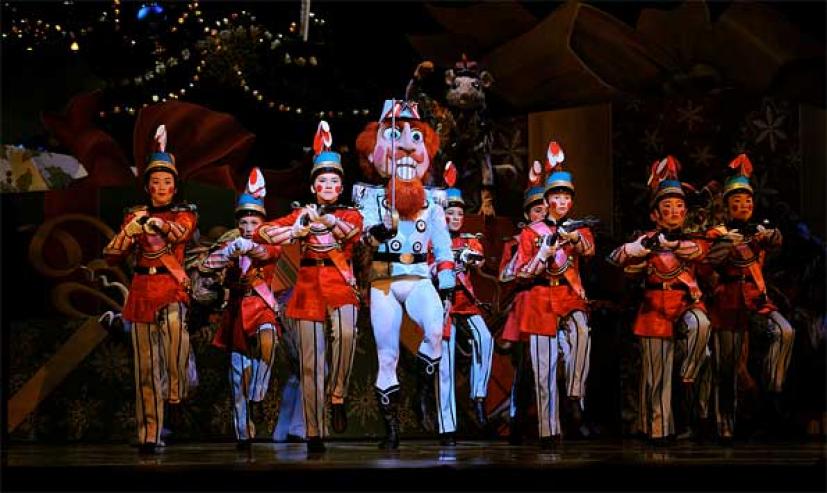 Photo courtesy San Francisco Ballet © Erik Tomasson
December is almost here, and for many families, the holidays won't be complete without attending a performance of San Francisco Ballet's Nutcracker. Experience 200 costumed characters, dazzling scenery, Tchaikovsky's beautiful score performed live by the San Francisco Ballet Orchestra, and the opulence of the War Memorial Opera House decorated for Christmas. Tickets to this time-honored holiday tradition are going fast!
Many different performances of Nutcracker take place in the Bay Area during the holiday season, but San Francisco Ballet's is the one that sets the standard. Did you know that San Francisco Ballet was the first ballet company to bring Nutcracker to America, way back in 1944?
We've made it a family tradition to attend the Nutcracker every holiday season, and it's always a truly magical experience for everyone. It's really a holiday tradition not to be missed. Order your tickets now and make sure you get your preferred time, date, and seats.
We always try to see one of the ballet's popular family performances, which include a special gift for the first 500 children under age 12 to arrive, complimentary beverages and treats at intermission, and, best of all, 30 minutes of photo ops with Nutcracker characters in the Opera House lobby one hour prior to curtain (so make sure you bring your camera). Family peformances take place on Wednesday, December 13; Thursday, December 14; Friday, December 15; Sunday, December 17; and Tuesday, December 19. Family performances are very popular and lines form out the doors of the Opera House, so make sure you get there early!
2017 performances of Nutcracker begin on December 13 and run through December 30. Tickets range in price from $25 to $398, depending on section and performance date. Order your tickets soon: current ticket pricing is guaranteed only through Wednesday, September 20. After that ticket prices may go up depending on demand.
This is a full-length ballet performance, so the SF Ballet recommends Nutcracker for children ages 5 and up, and requests that no children under 3, including infants in arms, attend. For more information and to order online, visit www.sfballet.org or call (415) 865-2000.
You can read our review of a previous performance of San Francisco Ballet's Nutcracker here.