Back to top
Homemade Pumpkin Soup for a Fall Dinner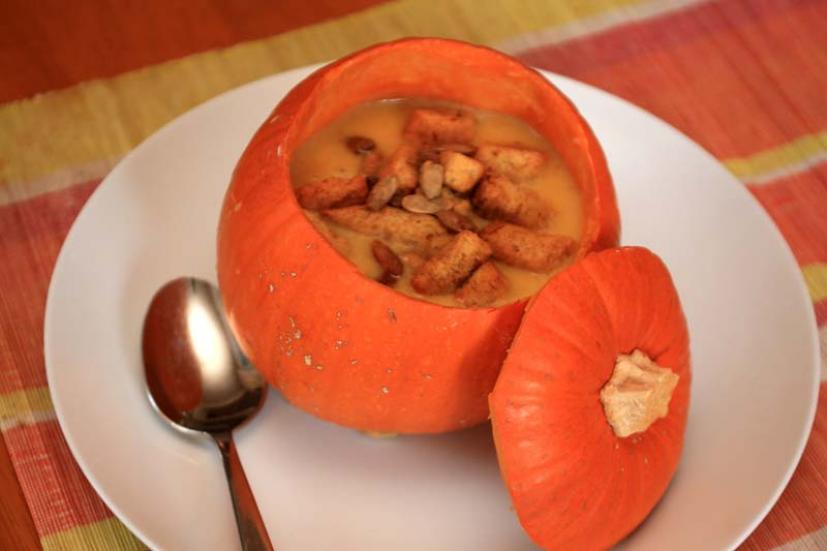 Recently, my daughter wanted to make something for dinner with pumpkin in it, it being that time of year and all, and I suggested pumpkin soup. She countered with the idea of serving the soup in little scooped out pumpkins instead of bowls, and we both decided it was a great idea!
The soup turned out better than I imagined, and using the pumpkins as bowls is fun and easy. This soup is really simple, so make sure you use high-quality ingredients so that all the flavors come through. We found wonderful little locally grown organic sugar pie pumpkins on sale at our local market, and we used organic Yukon Gold potatoes, although you can use pretty much any kind you like.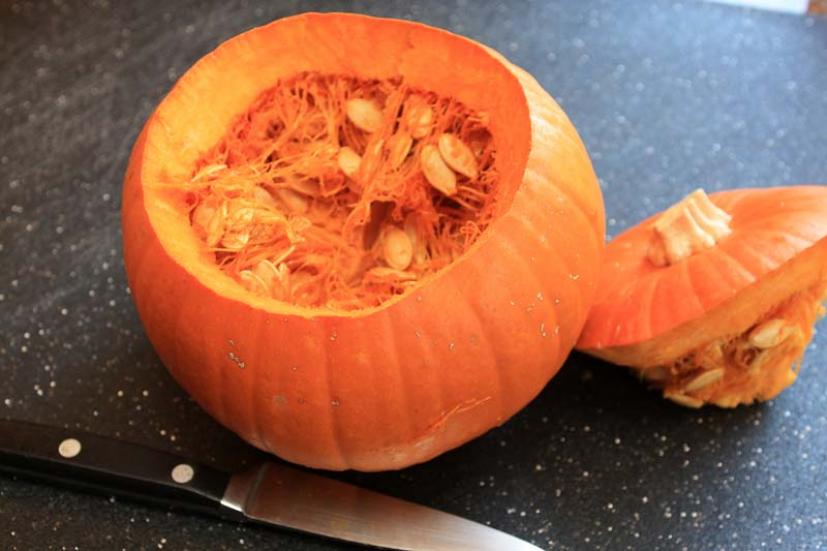 You don't have to use the pumpkins to serve—the soup tastes fine eaten out of a regular bowl, but they look festive and would be great for a pre-trick-or-treak Halloween supper or as a starter for Thanksgiving or an autumn dinner party. You could save the sugar pie pumpkins for the soup itself, and hollow out some inexpensive mini pumpkins, which you can usually get for a $1 apiece. Try to use organic pumpkins for your serving bowls, so you know they don't have any pesticides on them. 
This recipe feeds four as a light main dish or six to eight for a starter. For a little texture and added flavor, we topped our soup with toasted pumpkin seeds and pumpkin cornbread croutons from Trader Joe's, which always seems to have pumpkin everything for sale in the fall.
Ingredients
2 small sugar pie pumpkins, about 2 lbs each (plus more small pumpkins for serving)
2 leeks, white part only, cut into rings
1 pound potatoes (about 4 medium) diced
4 tablespoons unsalted butter
4 cups low-sodium chicken broth or water
1 cup whole milk or half-and-half
Salt and freshly ground black pepper to taste
Toasted pumpkin seeds and croutons, for serving
Directions
Cut the tops off the pumpkins like you would for carving them, then scoop the seeds and stringy stuff out of them. Better yet, put the kids to work doing it. (Reserve the seeds and toast them for a snack later on.)
Rinse off the pumpkins inside and out and dry. With a sharp knife and a spoon, scoop out as much of the pumpkin flesh from the inside as you can, while leaving a thin wall so the pumpkin can be used as a soup bowl. You'll want to end up with about 2 cups of pumpkin. Set pumpkin shells aside.
In a large pot, melt butter over medium heat and add leeks, sauteeing until they're translucent, about 5 minutes. Add potatoes and pumpkin and saute for another few minutes.
Add chicken stock and bring to a boil, then reduce heat, cover, and simmer for 20 minutes or until potatoes are cooked. Puree the mixture until smooth with an immersion blender (or by batches in a regular blender and return to pot.)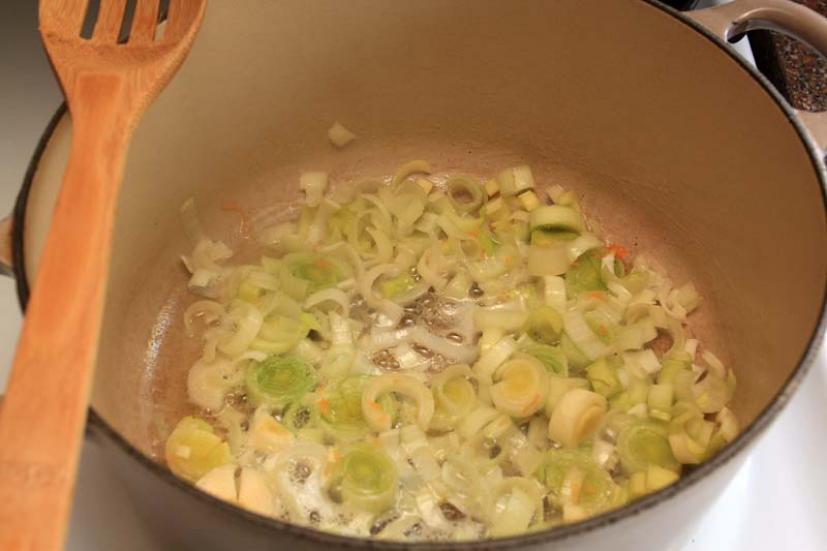 Reduce heat to low and stir in milk or half-and-half and season to taste with salt and pepper. Cook for another 5 minutes to let the flavors blend. Ladle into pumpkin shells or bowls and top with some toasted pumpkin seeds and/or croutons. Serve with crusty bread and butter and enjoy!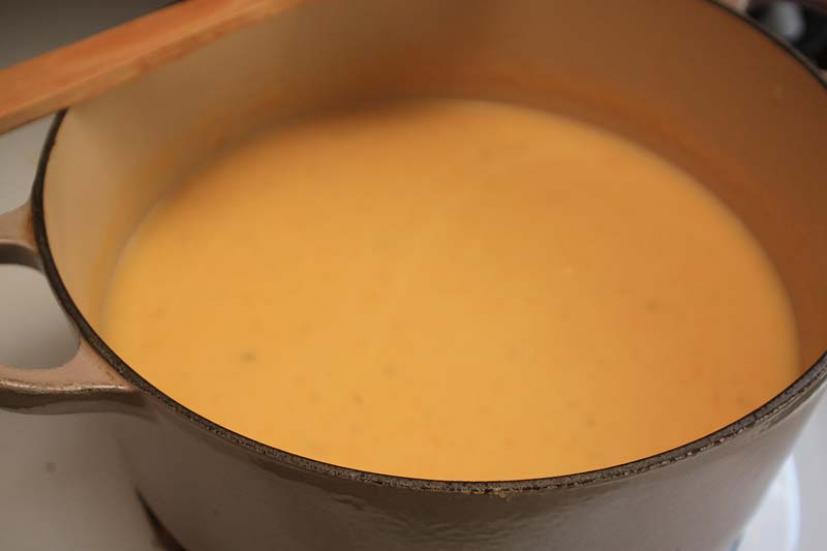 Sign up for tips & news for Marin families!