Back to top
The Importance of Enrichment During Early Childhood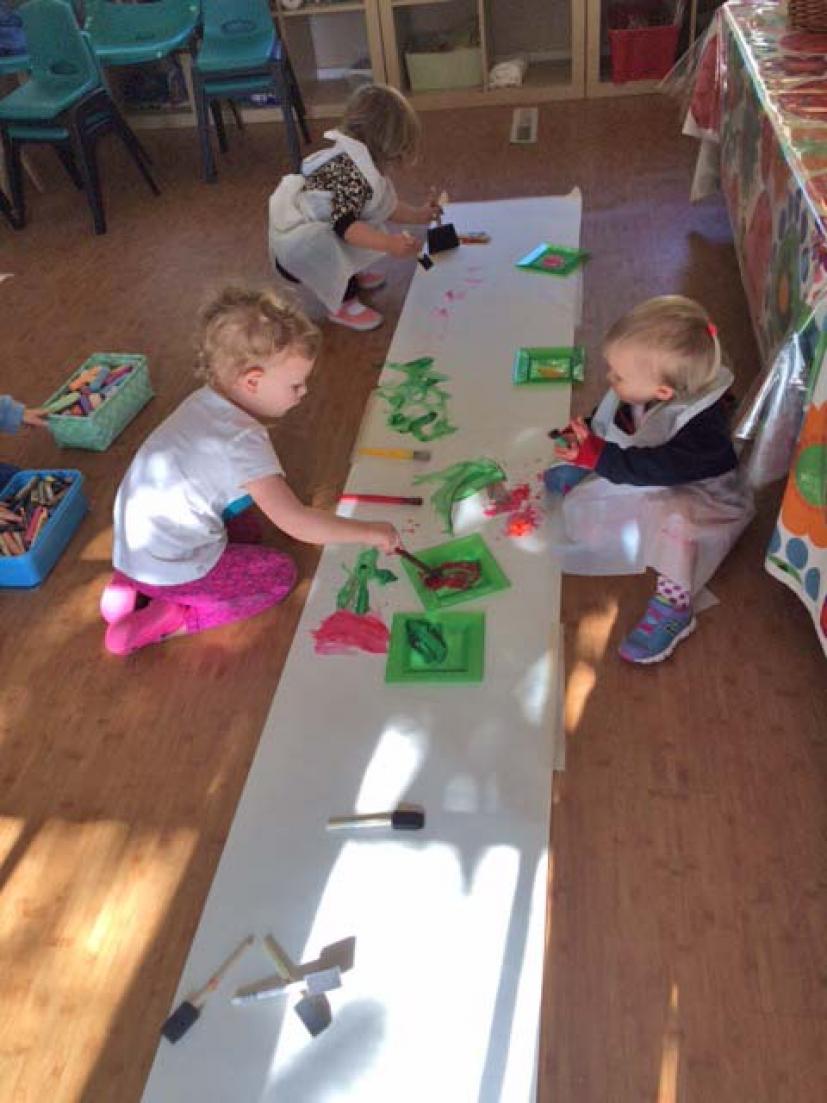 Marin Mommies presents a sponsored article from Ark Row Kids in Tiburon, which is holding its special re-opening event on Saturday, August 6 at 3 pm.
Early childhood is a very special time for kids. During the first two years children's brains grow quickly with many changes in structure and function, and by age 3 cognitive and emotional development occurs. Because of that kids must be stimulate during early childhood.
At Ark Row Kids, children can develop and raise their creativity and curiosity while they learn, play and explore in a safe environment. Every day is a good day to do some arts and crafts, where we teach kids basic concepts and develop their motor coordination and cognition. Each day we work with a different material to stimulate curiosity, sensory motor skill, and creativity.
Music, dancing and storytelling are also part of our mornings at Ark Row—for us they are a very important part of children's growth. Our mission is to teach and care, and be a place where kids love to stay, play, and learn to grow with confidence and self-esteem.
We are proud to announce some great new afternoon classes!
Being bilingual is so important to kids' cognitive development and also for life, so we are offering French and Spanish classes for kids 4 to 8 years old, where they will learn through recreational activities including acting, singing, storytelling, and much more.
Coding classes will soon be part of our afternoons. At Ark Row Kids we believe that coding is a new language that everybody will know in the future, so it is very important for kids to learn how to code. Besides being a new language, coding also helps kids with logic, creativity and solution of problems.
To celebrate our re-opening after renovation, Ark Row Kids will hold our first special Saturday event where music therapist Megan Schoenbohm will play and sing with kids. We invite everyonel to come and celebrate with us on August 6 at 3 pm! Ark Row Kids is located at 122 Main Street in Tiburon. For more info, visit www.arkrowcenter.com or call (415) 849-8771.
Today's Events
Sunday, February 25, 2018