Back to top
The Insider's Guide to Visiting Tiburon for Families
Tiburon, that "nearly perfect" Marin town on the end of its namesake peninsula, is a fantastic place for families to visit. Tiburon has long been a favorite of locals and tourists, and boasts amazing views of San Francisco, plenty of boutiques, shops, and restaurants, and lots for everyone to see and do. So pack up the kiddos this summer and head out to Tiburon for a day of fun!
You'll probably want to head straight for downtown Tiburon. We love to walk along the path in Shoreline park and watch the sailboats as they glide by on San Francisco Bay. Along the way, you'll find a fun and interesting museum that's perfect for kids, as well as grassy areas that are ideal for a picnic or just relaxing.
Downtown Tiburon, along Main Street, is home to plenty of places to dine, many of which have a spectacular view of the Bay and San Francisco. Main Street is also home to historic Ark Row, where many of the buildings are actualy converted Victorian-era houseboats. There always seems to be some sort of fun special event taking place in downtown Tiburon, too, from the family-friendly fun at Friday Nights on Main to a holiday festival and tree lighting in early December.
Instead of driving into downtown Tiburon and parking, we love to ride our bikes into town from Blackie's Pasture. Pack a picnic to eat along the way, or grab lunch at a family-friendly spot downtown. It's a lot of fun!
Explore Tiburon's History
Did you know that Tiburon was at one time a giant railyard and ferry depot? It's hard to envision picturesque Tiburon as a gritty industrial enclave, but this was the case from 1884, when the North Pacific Railroad came to town, to 1967, when the last train departed for good. Kids love to visit the Railroad & Ferry Depot Museum, located along Paradise Drive in Shoreline Park.
The building housing the museum is the sole survivor of Tiburon's railroading days. Downstairs, you'll find an amazing and accurate HO-scale reproduction of Tiburon's railyards as they would have appeared circa 1900–1910. Best of all, this miniature railyard is operational, so you'll get to watch as trains move back and forth through the yards, into sheds, and onto models of the giant rail ferries that would have transported train cars across the Bay to San Francisco.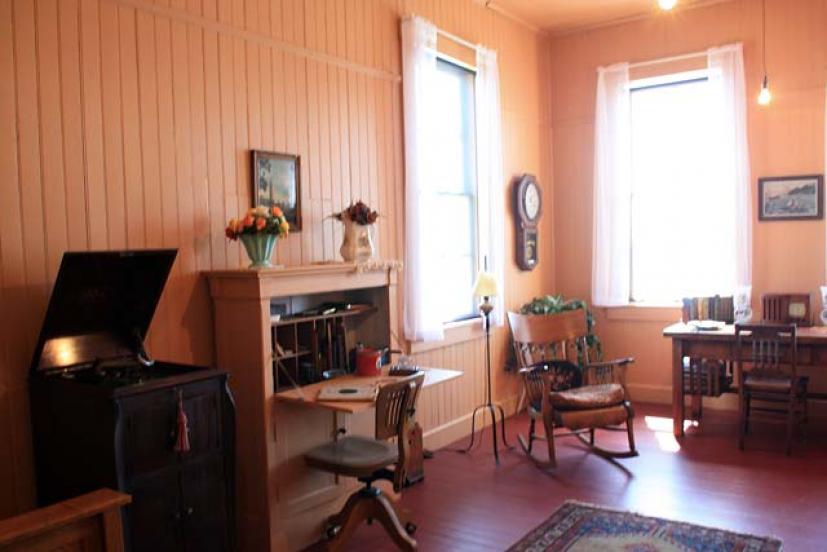 There are also artifacts to look at, a video to watch, and a hands-on display of century-old technology, including a phone, adding machine, and telegraph. My kids love to watch the model train layout at work—there's always some new feature to find in the huge display.
Upstairs, you can visit the apartment of the Bents, the family of stationmaser William Bent, who lived here from 1913 to 1940. The apartment, which used to be the railroad offices, is furnished with period furniture and decor, including a Victrola (which works), an icebox, a wringer washer, hanging lightbulbs, and more. Some of the furniture was actually used by the Bents and their three children. Docents are usually on hand at the museum to demonstrate and explain how everything works.
There's also a small gift shop on the ground floor with train-related toys, books, T-shirts, and souvenirs. Admission is free, there's a suggested $5 donation for adults over 12. The Railroad & Ferry Depot Museum is open Wednesday through Sunday, April through October, from 1 to 4 pm.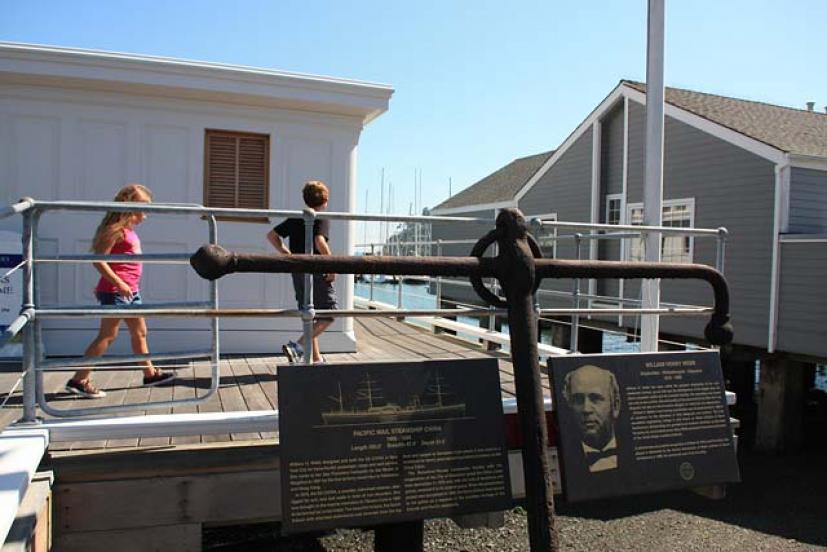 Also open on Weekends is the China Cabin. Located on Beach Road just past Main Street (techinically it's in neighboring Belvedere), this building was at one time the saloon of the sidewheel steamer China, which traveled from San Francisco to Japan and China from 1866 until it was burned for scrap in Belvedere Cove in 1879. The saloon was saved however, and you can visit it to learn how first-class passengers traveled on board the ship in the 19th century. The whole room is bright with gold leaf and white paint, and many of the fixtures are original.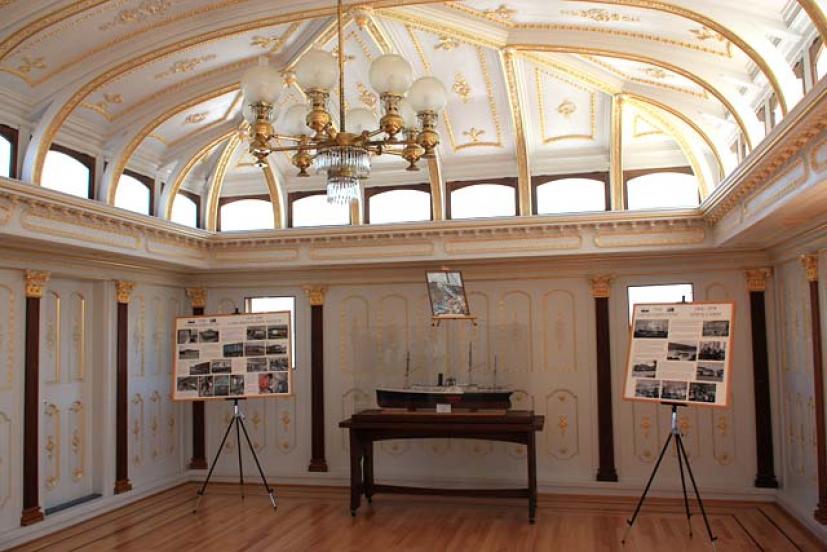 The China Cabin is at 52 Beach Road, and it's open Saturdays and Sundays from 1 to 4 pm from April through October. The China Cabin is also a popular place for school tours, special events, and parties (including kids' birthday parties). For more information on these and other historic sites on the Tiburon Peninsula, visit www.landmarkssociety.com. 
Hike, Bike, and Play in Tiburon
Rather than dealing with the parking in downtown Tiburon, we'll often bring our bikes, park at Blackie's Pasture, and ride into town along the Tiburon Historical Trail. This popular trail, also known at the Tiburon Bike Path, runs along the old railroad grade next to the water. There are parks, playgrounds, drinking fountains, and restrooms located along the way, as well as placards that tell about the history of the area. It's a fun ride that's easy for the whole family.
Blackie's Pasture is located off Tiburon Boulevard just after Reed Ranch Road, and is named after Blackie, the old swaybacked horse that lived there for nearly 30 years. There's a statue of Blackie now in the place where he used to stand day after day.
For more active family fun in and around Tiburon, check out these places:
Family Dining in Tiburon
After a bike ride into town, we like to stop for a treat or meal at one of Tiburon's family-friendly dining spots. There's a lot to choose from here, from touristy waterfront watering holes to old-school diners.
If You Go
To get to Tiburon, take Highway 101 to the East Blithedale/Tiburon Boulevard exit. Head east onto Tiburon Boulevard and follow it all the way into downtown Tiburon. Parking along the street in Tiburon is limited to two hours daily. There are pay lots available near Ark Row and on the other side of Tiburon Boulevard at the Point Tiburon Parking Lot. Parking at Blackie's Pasture further west is free, but can get crowded on a nice day.
You can also take the Golden Gate Ferry into Tiburon from San Francisco on weekdays. For a lot of great information on visiting Tiburon, as well as a listing of fun special events, visit the town's official website at www.townoftiburon.org.
Sign up for tips & news for Marin families!