Back to top
Kick Off Your Spring Break at PIER 39 with Hard Rock and the 7D Experience!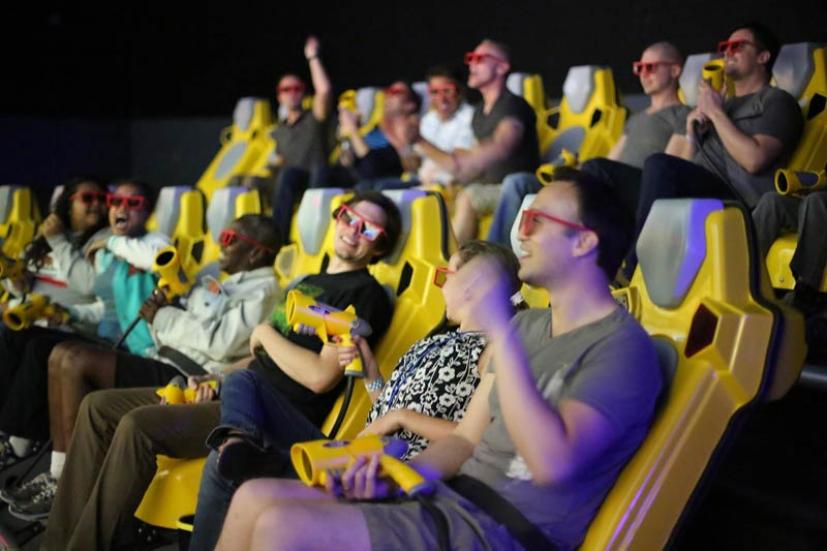 Marin Mommies presents a sponsored article from Hard Rock Cafe San Francisco at PIER 39.
Kick off your family's spring break at PIER 39 in San Francisco with two great special offers from Hard Rock Cafe and the 7D Experience. The Hard Rock is expanding its great Sunday Fundays kids eat free deal (normally on Sundays only) all weekend for this weekend only. Kids 10 and under dine for free off the Hard Rock's kids' menu all day and night from Friday, April 8 through Sunday, April 10, 2016. Mom and Dad get to rock out, drink, and eat while the kids enjoy a free meal with every adult entree purchased, 1:1.
In addition, kids also get free admission this weekend to the 7D Experience at PIER 39 with each full-price adult admission. The 7D Experience combines the thrill of a rollercoaster with the excitement of a state-of-the-art laser blasting game in a 20-seat theater with a massive movie screen. There's also the Lazer Challenge, where you compete to make it through a maze of criss-crossing laser beams.
Deals are not combinable with any other offer. Please have the offer on your phone or print it out and show to your server or at the entrance booth to the 7D Experience. Make sure you let your server know about the offer before your check comes. Also, get 1 hour of free validated parking at the PIER 39 Garage with any purchase.
Hard Rock Café is located at #256 PIER 39 in San Francisco. For more info, call (415) 956-2013 or visit www.hardrock.com/cafes/san-francisco. Learn more about the 7D Experience at www.7dexperience.com.
Today's Events
Wednesday, February 21, 2018