Back to top
The Lantern Light Festival in Vallejo is a Magical Evening Outing
This spring, celebrate a centuries-old Chinese tradition at the Lantern Light Festival, on view at the Solano County Fairgrounds in Vallejo through April 29. At this magical nighttime experience, families can explore acres of amazing lighted lantern displays hand-crafted by artisans from China.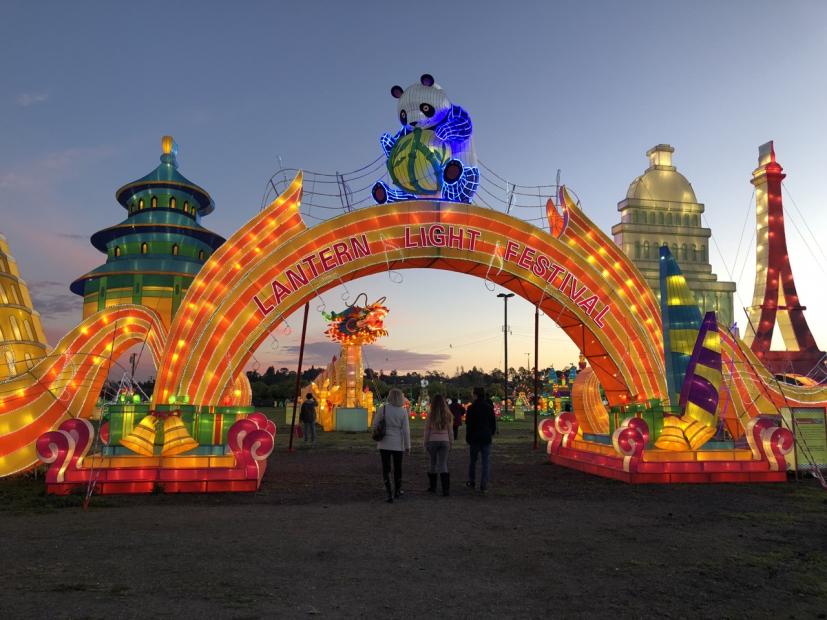 The Lantern festival is a Chinese celebration that traditionally takes place at the end of Chinese New Year celebrations, usually in February or March, and is usually accompanied by elaborately designed lanterns.
At this event, lanterns come in all shapes and sizes, from the traditional Chinese lanterns hanging en masse from a walk-through trellis to buildings you can walk through, life-size animals, and an enormous dragon that makes up the centerpiece of the show.
The elaborate fabric-covered lanterns were all assembled at the Solano County Fairgrounds over the course of two weeks by a team of craftspeople brought in from China. It's really a stunning spectacle to walk through the field of brilliant lanterns at night!
In addition to admiring the lanterns, families can also watch performances by Chinese acrobats on the festival's main stage and see Chinese artisans at work creating traditional crafts for sale (tip: feel free to haggle over prices). There are also several inflatables including a Forbidden City maze, bounce house, and a slide. You can even play miniature golf among the lanterns!
It's definitely an experience you won't forget, and a unique slice of Chinese culture here in the San Francisco Bay Area. For more information, visit lanternlightfestival.com/san-francisco.
If You Go
The Lantern Light Festival is on view at the Solano County Fairgrounds through April 29, 2018. It's open Thursday through Sunday from 5 to 10 pm on Thursday and Sunday and 5 to 11 pm on Friday and Saturday. You'll definitely want to plan on being there after the sun goes down and the lanterns look their best and brightest!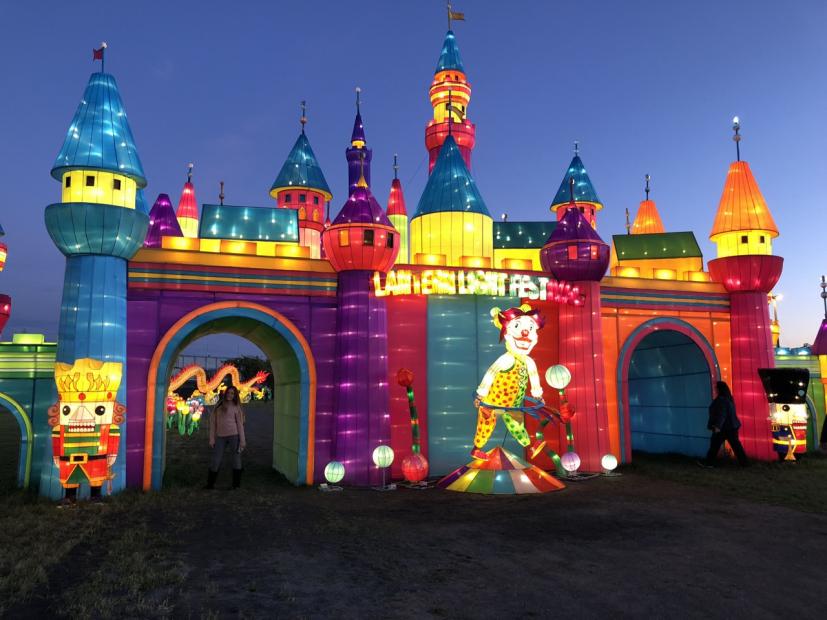 Tickets cost $23 for adults, $20 for seniors 65 and older and active military, and $18 for children 3 to 12. Children under 3 are admitted free. Discounts are available for groups of 20 or more. You can get a children's activity package—which includes admission, unlimited inflatables and mini-golf, and more—for $28. A VIP package ($49) for both children and adults is available as well. Visit their website for details and to order advance tickets.
Food and drink vendors are on-site in case you get hungry, and there are picnic tables near the stage and food vendor area for you to sit and eat. Restrooms in the form of portable toilets and hand-washing stations are available.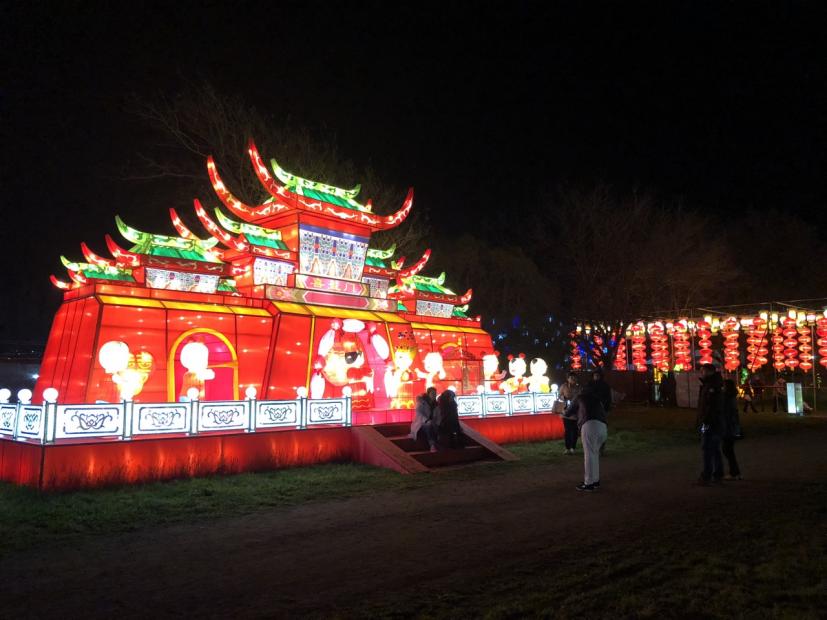 The Solano County Fairgrounds are located at 900 Fairgrounds Drive, Vallejo 94589. To get there from Marin and San Francisco, take Highway 101 to Highway 37 east in Novato. Follow 37 into Vallejo and take the Discovery Kingdom/Fairgrounds Drive exit (exit 20). Turn right onto Fairgrounds Drive; the entrance to the Fairgrounds is your second left turn. Parking costs $10.
Sign up for tips & news for Marin families!