Back to top
Make Your Own Summer Sun Tea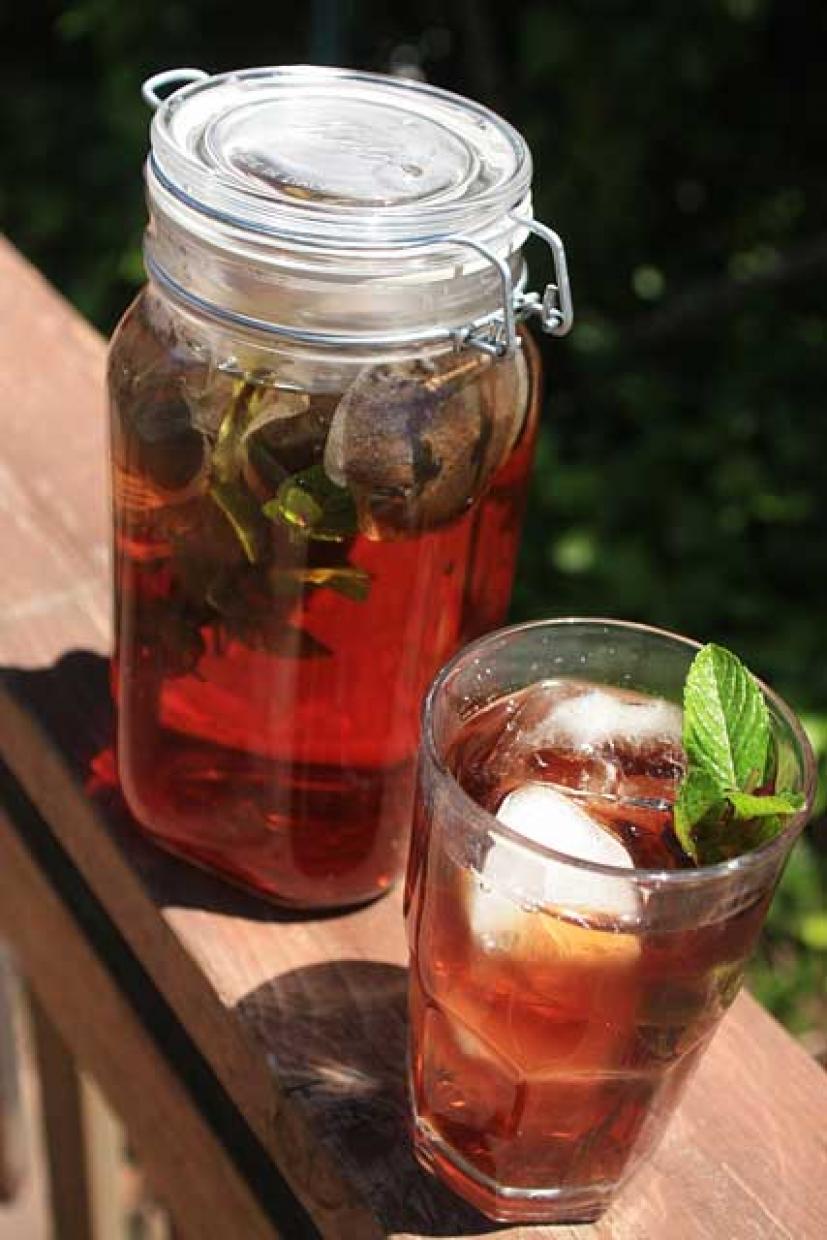 Now that summer is here and the weather is warm, it's the perfect time to not only enjoy a cold glass of iced tea, but to make your own sun tea, too. I've found myself drinking a lot of iced tea over the past few years (it probably has something to do with parental sleep deprivation). I usually buy bottles of Tejava tea, which I love because it's unsweeted and has a good strong tea flavor.
I decided to try making my own and maybe save a little money in the process. I remember my mom making sun tea way back when, and thought I'd give it a try. The results were really fantastic, so I thought I'd share them here. It's really easy to do, really inexpensive, and the kids actually had fun helping make it.
You'll need:
A two-quart sealable glass jar.
Four to six black tea bags
Sprigs of fresh mint (optional)
Water
Place tea bags and mint (if using) in a clean glass jar. Fill the jar with water and seal.
Put it in a sunny spot—I put mine out on the deck rail—and let it sit in the sun for three to five hours.
The water will gradually darken and infuse itself with tea. Pour over ice to serve, and refrigerate the rest. That's all there is to it!
Today's Events
Wednesday, February 21, 2018