Back to top
Our Favorite Homemade Apple Pie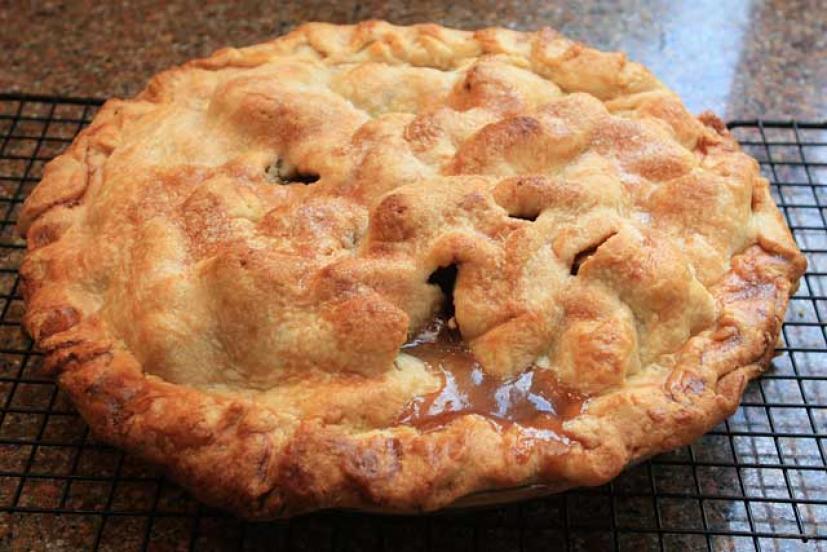 After getting our u-pick organic apples from Chileno Valley Ranch earlier this week, we finally made our favorite apple pie. This is my go-to recipe for this treat. It's an adaptation of the recipe that used to be on the back of the box of Trader Joe's frozen pie crusts. I don't know what it is about it, but it makes what my family thinks it the best apple pie ever. I still usually use the Trader Joe's pie crusts for this, since they're really good quality and make for a lot less work. Feel free to make your own pie crusts or to use a different brand, though.
I usually make this pie with local Gravenstein apples, but any good baking apple, like Granny Smith, will work equally well.
Ingredients
3 pounds apples (about 6 medium), peeled, cored, and sliced
1 package Trader Joe's pie crusts, thawed
1 cup sugar, plus more for sprinkling
1 teaspoon ground cinnamon
1/4 teaspoon ground cloves
1/2 teaspoon kosher salt
4 tablespoons all-purpose flour
2 tablespoons unsalted butter
Milk or cream for brushing crust
Directions
Preheat your oven to 425ºF. Combine sliced apples, sugar, flour, salt, cinnamon, and cloves in a large bowl and stir gently to combine.
Line a nine-inch pie pan with one crust, and mound in the apple mixture. Take the second pie crust and lay it gently over the top. If it seems to tall, that's OK—the apples will cook down as the pie bakes.
Cut some slits in the top crust with a paring knife, then brush with milk or cream and sprinkle with sugar. I always put the pie on a baking sheet before I put it in the oven. It catches any spills and makes it easier to remove when it's done.
Place on the bottom oven rack and bake for 15 minutes. Reduce heat to 350ºF and cover the crust edges with aluminum foil to keep them from getting too brown. Bake for an hour or until pie is golden brown and apples are soft and cooked.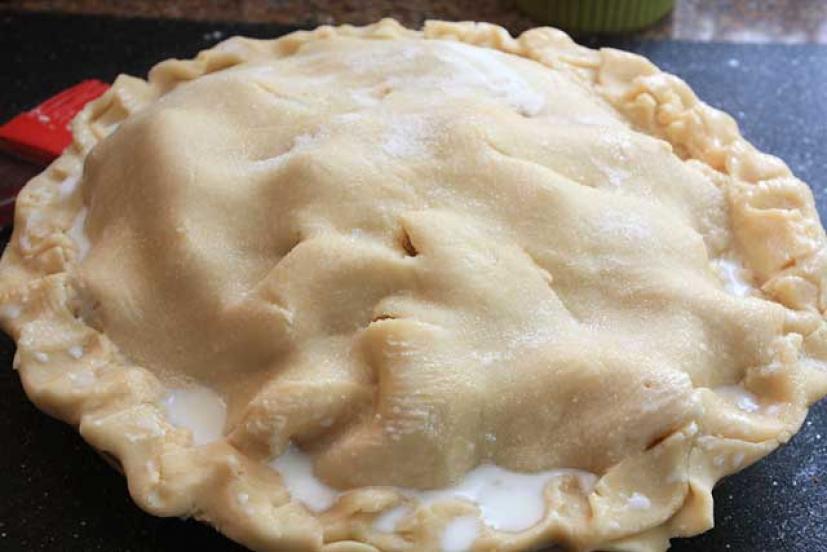 Let the pie cool thoroughly, at least two hours, before serving. It's much easier to cut when it's cool, but you might not be able to wait that long. Serve with a scoop of vanilla ice cream, if you like.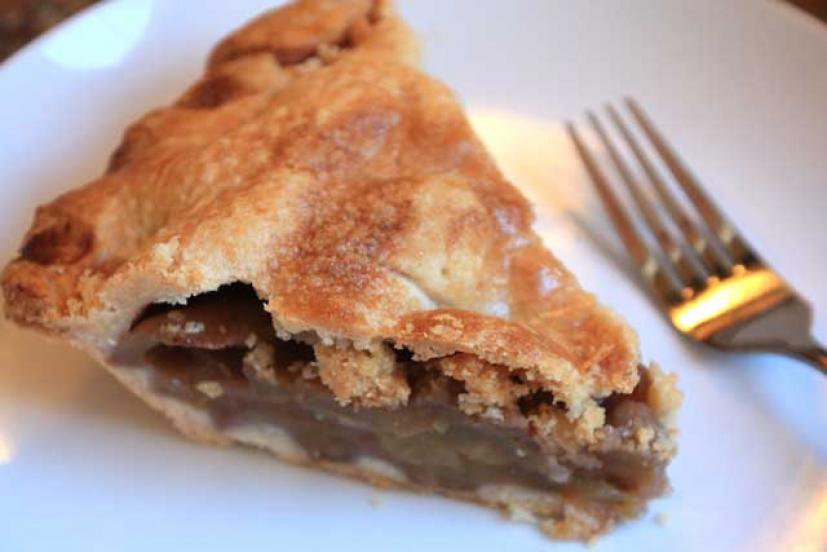 Sign up for tips & news for Marin families!