Back to top
Managing Gestational Diabetes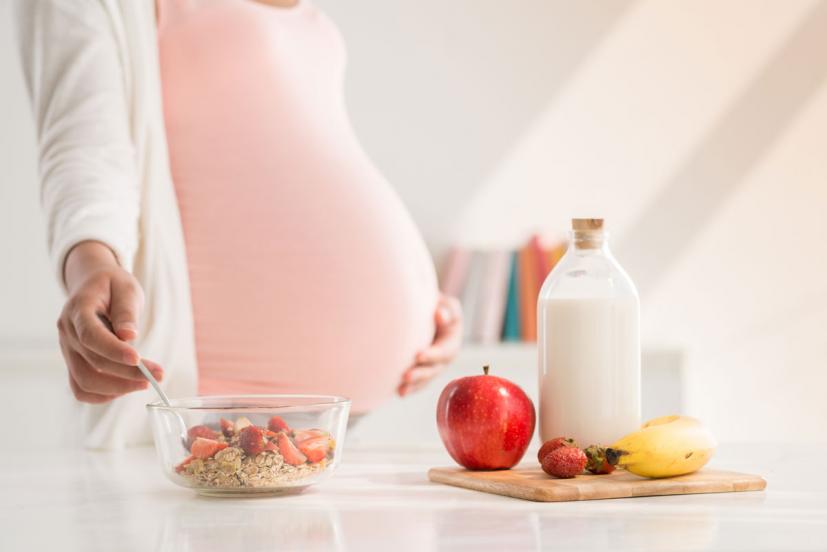 Marin Mommies presents a sponsored article from MarinHealth Medical Center in Greenbrae.
One of the most common reasons a pregnancy is deemed "high risk" is diabetes in the mother. If you've already been diagnosed with type 1 or type 2 diabetes, it's essential to work closely with your doctor to manage your blood glucose both before conceiving and throughout your pregnancy, since unmanaged diabetes during the first trimester can increase the risk of birth defects and miscarriage. If you develop diabetes during pregnancy—known as gestational diabetes—it may seem scary at first, but managing your blood sugars can be done and can mitigate much of the "risk" so that you and your baby stay healthy.  
By late pregnancy, everyone experiences a degree of "insulin resistance" because weight gain and hormonal shifts — normal parts of pregnancy — cause the body to make less insulin and use it less effectively. According to the American Diabetes Association, gestational diabetes occurs in nearly 10 percent of pregnancies. Those at highest risk for gestational diabetes are overweight, over age 25, have quick or excessive weight gain during pregnancy, have previously had a baby weighing more than 9 pounds, or are of Hispanic, Asian, African, Native-American, or Pacific Islander background. Because gestational diabetes has no symptoms, healthcare providers routinely screen for it with an oral glucose tolerance test between 24 and 28 weeks of pregnancy.
Blood glucose levels typically return to normal after delivery, but uncontrolled gestational diabetes poses risks to both mother and baby. Moms may develop high blood pressure or preeclampsia, and are also at risk of having frequent kidney, bladder, or vaginal infections, needing to deliver early, and needing a C-section. Once you've had gestational diabetes, you are more likely to develop it again during a future pregnancy, and you have about a 50 percent higher risk of getting prediabetes and type 2 diabetes in the future.
If diabetes is not well managed during pregnancy, risks to your baby may include large birth weight, a difficult delivery, being born with low blood sugar, breathing problems, premature birth, jaundice, and very rarely, stillbirth.
The MarinHealth® Braden Diabetes Center cares for moms-to-be with diabetes, and offers oversight and testing by UCSF Health perinatologists — physicians who specialize in pregnancy complications. Our diabetes educators counsel patients on how to monitor blood sugar, exercise safely, eat healthy, and balance carbohydrates to help control blood sugars. If monitoring blood sugars for a few weeks shows a significant trend of elevation, then medications may be needed. With planning and hard work on your part, both you and your baby will most likely have a healthy, full-term pregnancy without complications.
Learn more about gestational diabetes by listening to this short podcast.
If you're pregnant or planning a pregnancy, sign up here to receive MarinHealth's exclusive email series with expert information to help you before and during pregnancy.
Sign up for tips & news for Marin families!