Back to top
Marin Playground Profile: Piper Park in Larkspur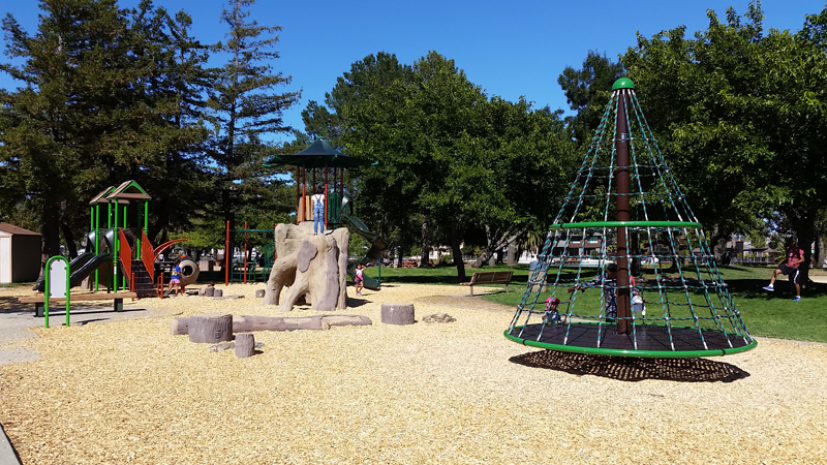 Located in the heart of Central Marin, Piper Park is a 2.2-acre oasis of fun for the whole family. With a newly renovated playground, lovely wooded setting along Corte Madera Creek, numerous sports fields, and views of Mt. Tam, it's the perfect place to spend the day playing and relaxing. It's also a popular spot with local families for kids' birthday parties.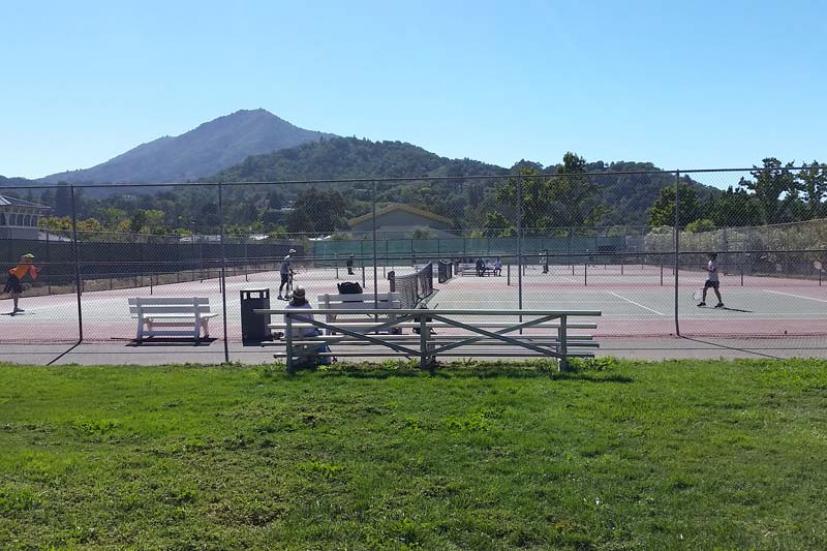 Piper Park is located adjacent to the Central Marin Police Authority station and Hall Middle School. Its sports fields are often in use by local organizations and schools.
Park Features
Piper Park has a brand-new playground that includes climbing structures with slides, rotating net cone (the "Apollo"), swings, and more. The playground area is surrounded by an expansive lawn with plenty of shade, so you can sit back and relax while the kids play and have fun.
The park is a favorite venue for picnics and parties. With 30 picnic tables and 14 BBQ grills, it has plenty of space! Sports facilities at Piper Park include tennis courts, beach volleyball courts, and softball fields. There's even an enclosed dog park, so your canine pal can have fun, too.
Amenities
You can spend the whole day playing at Piper Park. Amenities include:
Plenty of picnic tables
Numerous BBQ grills
Bounce house area
Drinking fountains
Restrooms
Beach volleyball courts
Tennis courts
Softball fields
Enclosed dog park
Community garden
If You Go
Organized sports games are not allowed on the lawn areas—they're for informal play and relaxation only. On-leash dogs are allowed, but make sure they don't enter the sensitive wildlife areas bordering the park. Most areas of the park, including the playground, are accessible. On-leash dog are allowed in the park.
Piper Park is located at 250 Doherty Drive, Larkspur 94939. To get there from the north, take Highway 101 to the Lucky Drive exit and take Fifer Avenue to Lucky Drive, where you'll turn left. Follow Lucky Drive to Doherty Drive and turn right. Head west on Doherty Drive and look for the Central Marin Police Authority building. Turn right and follow the road into the Piper Park parking area. From the south, you can get there by taking Tamalpais Avenue in Corte Madera to Magnolia Avenue, where you'll turn right. Follow Magnolia until you get to Doherty Drive, where you'll turn right. Piper Park will be on your left.
Sign up for tips & news for Marin families!