Back to top
Marin Playgrounds: Blackie's Pasture Playground in Tiburon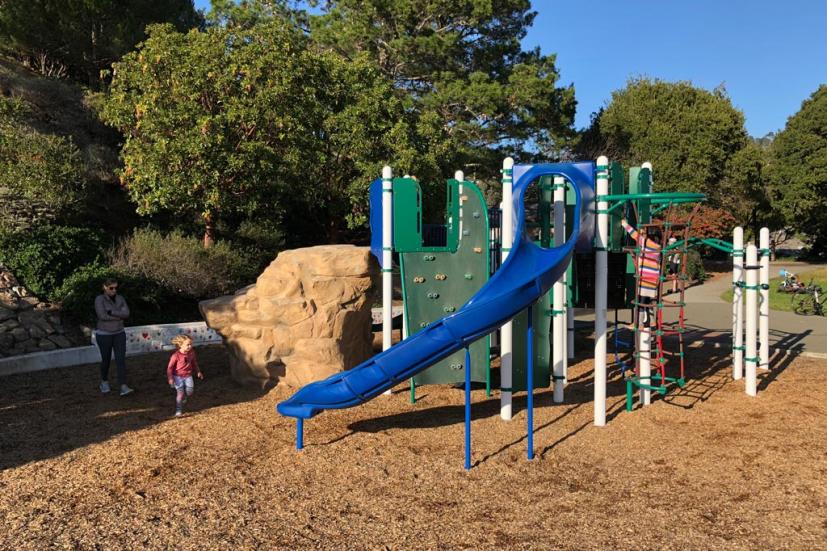 Located on the shores of San Francisco Bay in Tiburon, Blackie's Pasture Playground (also known as the Leo J. Tugenberg Playground) involves a pleasant walk or bike ride along the Tiburon Historical Trail. Blackie's Pasture is named after its namesake Blackie, an old swaybacked former Presidio cavalry horse who lived in the meadow for many years. Blackie passed away back in the 1960s, but a life-size statue commemorates his time in the pasture.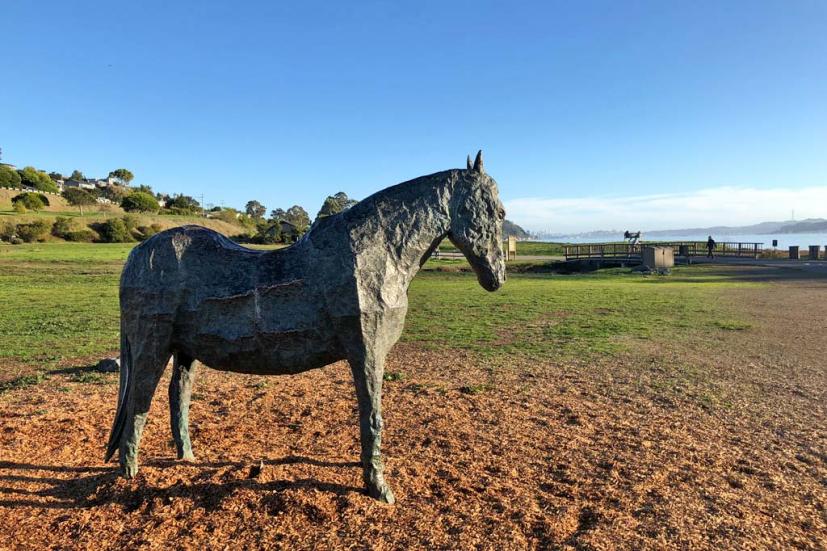 While this may not be the largest playground in Marin County, if definitely wins the prize for having the best views! It's not only a great spot to play on a sunny afternoon, but it's a fanastic photo op location as well.
Nestled against a hill, Blackie's Playground is divided into two sections: one for tots and the other for older kids. The playground is adjacent to an expansive grassy meadow, perfect for kite flying and games of all kinds, and the waters of Richardson Bay are right nearby and ready to explore. There's definitely plenty to do here, so bring the bikes and strollers and make a day of it! The sweeping views of the Bay, Sausalito, and San Francisco are a delightful bonus.
Park Features
Equipment includes the usual climbing structures, swings, a tire swing, and slides. The toddler area is completely fenced in and offers some shade on sunny days. Plenty of benches and a few picnic tables can be found in the surrounding area. You can also spread a blanket out on the lawn and have picnic there.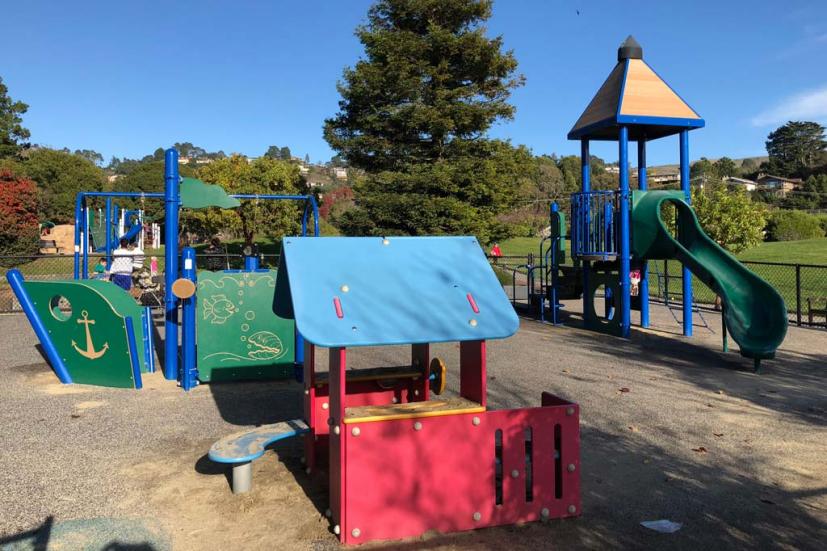 On the other side of South Knoll are several sports fields, which are usually busy with kids' soccer games on weekends. The adjacent Tiburon Historical Trail leads all the way into downtown Tiburon, and it's a fun doable walk or bike ride for all ages.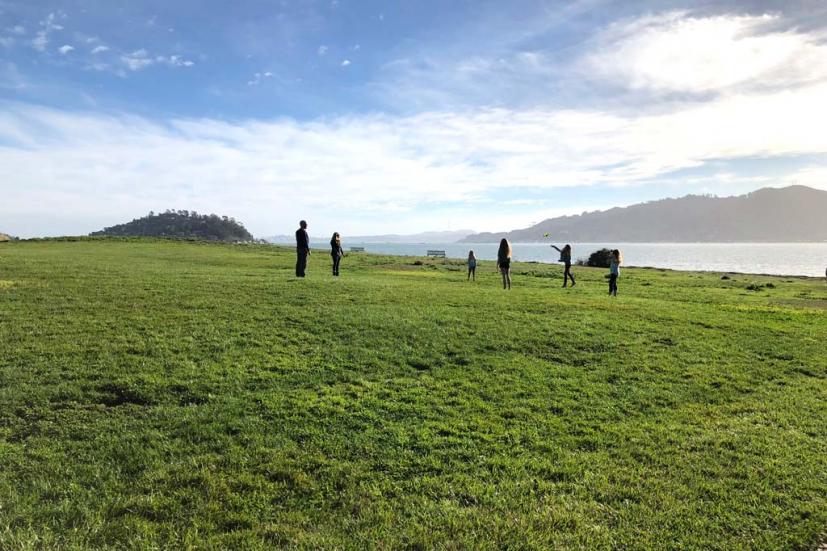 Park Amenities
Amenities at Blackie's Pasture Playground include:
Picnic tables and benches
Drinking fountains
Lawn area
Restrooms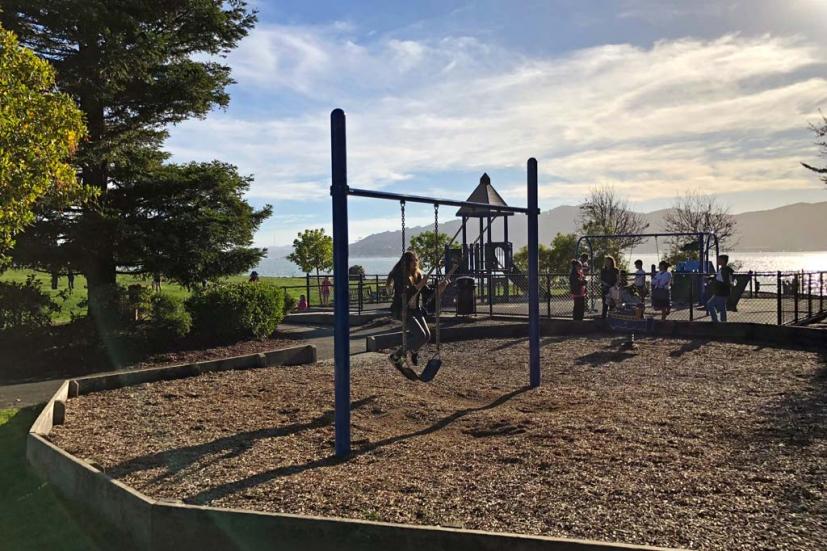 If You Go
You'll find the entrance to the parking area at Blackie's Pasture just after the intersection of Tiburon Boulevard and Reed Ranch Road. The entrance is at the bottom of the hill and can be easy to miss if you're not familiar with the area. The two parking lots here often fill up quickly, especially on weekends. Parking on Greenwood Beach Road near the pasture is an option on busy days.
To get to the playground, head south on either the paved or gravel trails—both will lead you to it. It's approximately a half-mile from the parking area.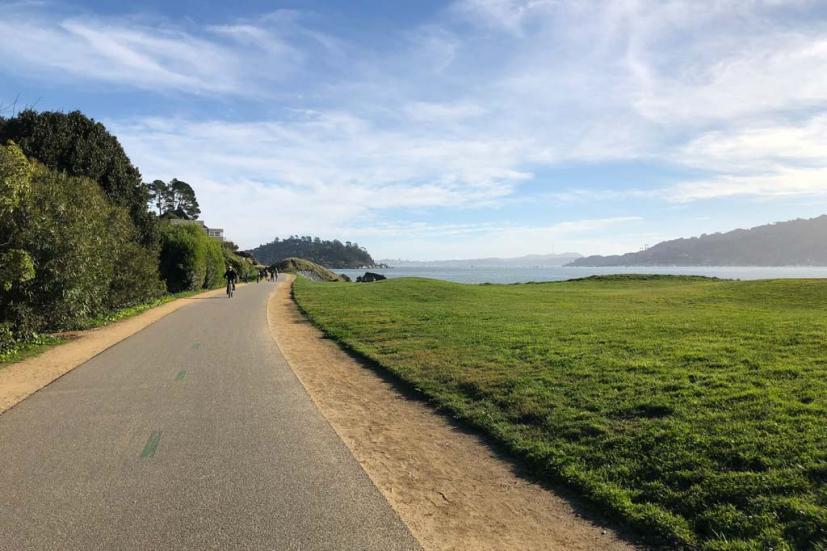 Sign up for tips & news for Marin families!