Back to top
Marin Playgrounds: Hauke Park in Mill Valley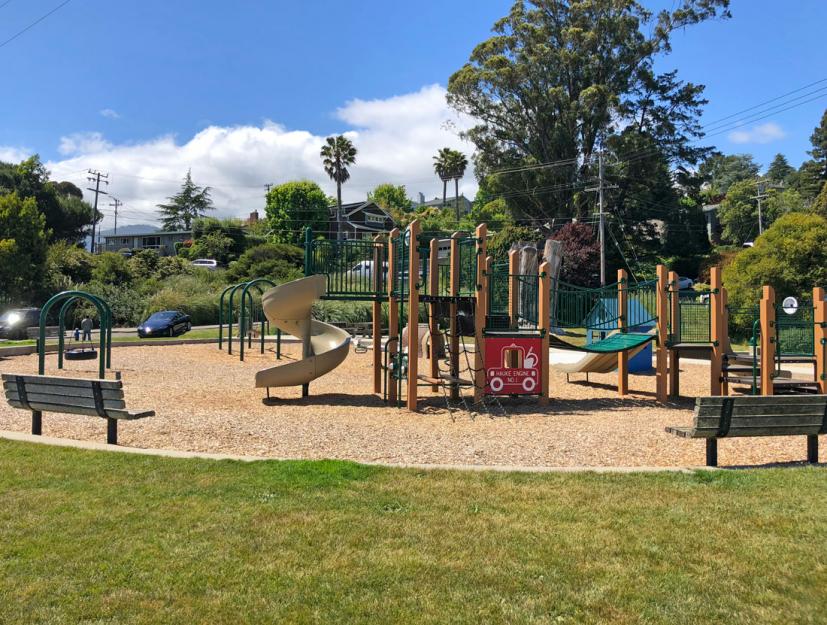 Situated in a residential area in Mill Valley, Hauke Park boasts a small but full-featured playground surrounded by expansive lawn areas and sports fields. It's across the creek from Bayfront Park and Mill Valley Middle School, both of which are reachable by a pedestrian bridge.
Hauke Park a popular place, especially during soccer season (which can make parking a bit of a pain), but there's a lot to do here for active families. Kids have a blast both playing in the playground and running around on the lawn—there's even a small hill that's perfect for rolling down! You'll also be rewarded with some pretty amazing views of the Bay and Mt. Tam.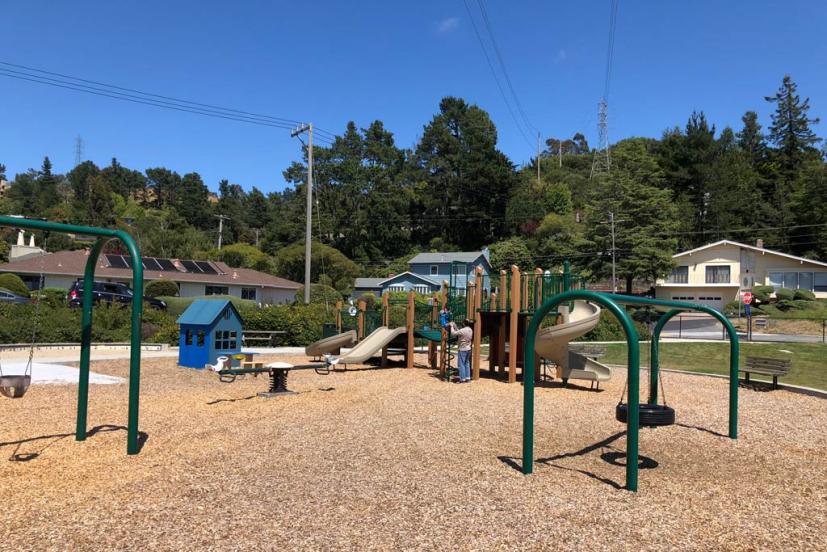 Park Features
Hauke Park features a semi-fenced playground with climbing structures, slides, swings (baby, tire, and regular varieties), a see-saw, and a play house. Picnic tables benches are situated around the playground area so you can relax and keep an eye on the kiddos as they play.
Other features include walking paths through the park and over the footbridge to Mill Valley Middle School and the Mill Valley–Sausalito Multiuse Pathway, and soccer and baseball fields. On-leash dogs are allowed. There isn't a lot of shade at Hauke Park, so make sure you bring plenty of sun screen and hats for the little ones.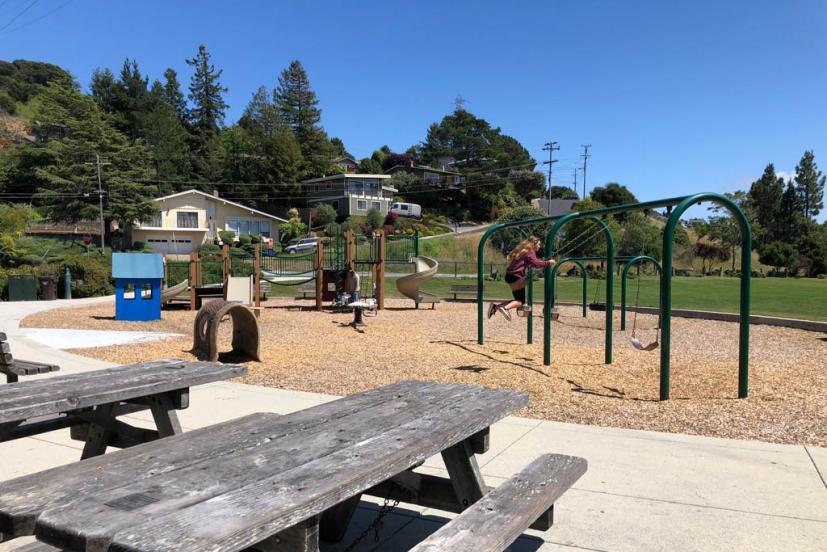 Amenities
Amenities at Hauke Park include:
Picnic tables and benches
Lawn area
Sports fields
Walking paths
Drinking fountain with water bottle filler
Restrooms (near public safety building on the other side of Hamilton Drive)
If You Go
Hauke Park is located at Roque Moraes Drive and Hamilton Drive in Mill Valley. To get there, take Highway 101 to the East Blithedale exit in Mill Valley. Follow East Blithedale west and turn left on Roque Moraes Drive. Hauke Park will be on your right.
Sign up for tips & news for Marin families!