Back to top
Marin Toddler Art Classes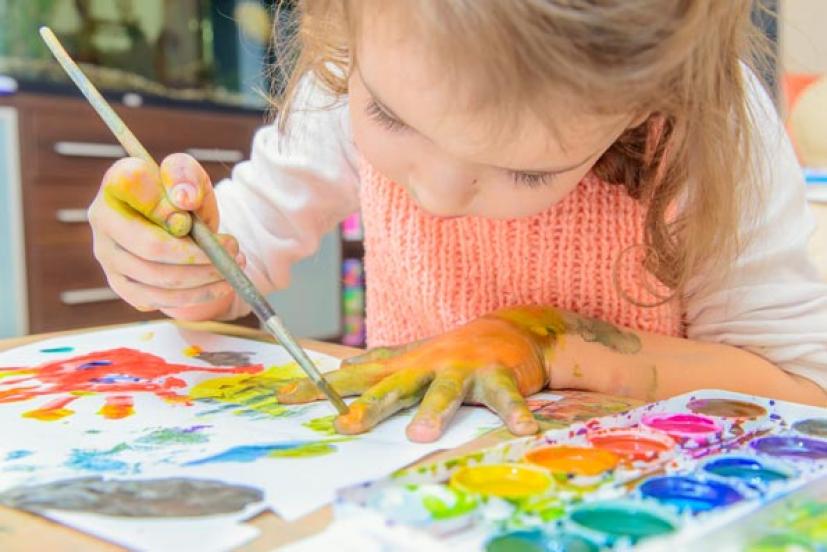 The New Year is here and it's time to start looking for some creative classes to keep the little ones busy. Here is our list of fun hands-on art classes for toddlers in Marin.
Art Abloom
751 Sir Francis Drake Blvd, San Anselmo 94960
(415) 256-1112
Ages: toddler and up
Register: Art Abloom
ARTifact
121 Corte Madera Avenue, Corte Madera 94925
Ages: 3 to 10
Register: ARTifact
Children will make, move, sing, and participate in imaginative play while creating both process and project based art all semester long. The project-based art is an age-appropriate version of the selected project and art history lessons we cover in the full older student ART Exploration classes. 
Art Maker Studio
various locations in Marin
(415) 858-0278
Ages: 6 to 11
Register: Art Maker Studio
Get a unique slice of the local gallery experience! Create paintings, sculptures, and mixed media works inspired by professional local artists from Marin County. Play with various media such as clay, paint, and more. Explore different techniques, and make works of art while learning about local artists in the community.
Bay Area Discovery Museum
557 McReynolds Road. Sausalito 94965
(415) 339-3900
Ages: 2–4
Register: Bay Area Discovery Museum
The Bay Area Discovery Museum offers Family Classes for toddlers and caregives, including gel crayon painting, photo embroidery and more.
Fuzed Glass Art Studio
1938 4th St, San Rafael, 94901
(415) 785-7640
Ages: 2 and up
Website: Fuzed Glass Art Studio
Kids and adults can just drop-in or if they would prefer, sign up for an instructor lead class.
Little Tree Art Studios
San Anselmo 94960
(415) 295-7037
Ages: 2.5 and up
Register: Little Tree Art Studios
Children ages 2.5 and up meet once a week for four weeks to work in a variety of media. Join with an adult, to experience and learn about art through play and experimentation.
Studio 4 Art 
Address: 1133 Grant Avenue, Novato 94945
254 Shoreline Higway, Mill Valley (Tam Junction) 94941
Phone: (415) 596-5546
Ages: 2–7
Register: Studio 4 Art Novato
Studio 4 Art offers an Art + Play,  an exploratory, creative, hands on, fun, first art class for toddlers. Child with assistant (Mom, Dad or a helper) is a must for this class. The preschooler class is a drop off class with stories, educational art techniques (age appropriate), and introduction to many art materials. This hands on art class will be the perfect introduction and will instill the love of art and the appreciation of the creative process.
Sign up for tips & news for Marin families!