Back to top
MASTERWORKS Is More Than Just an Art Class!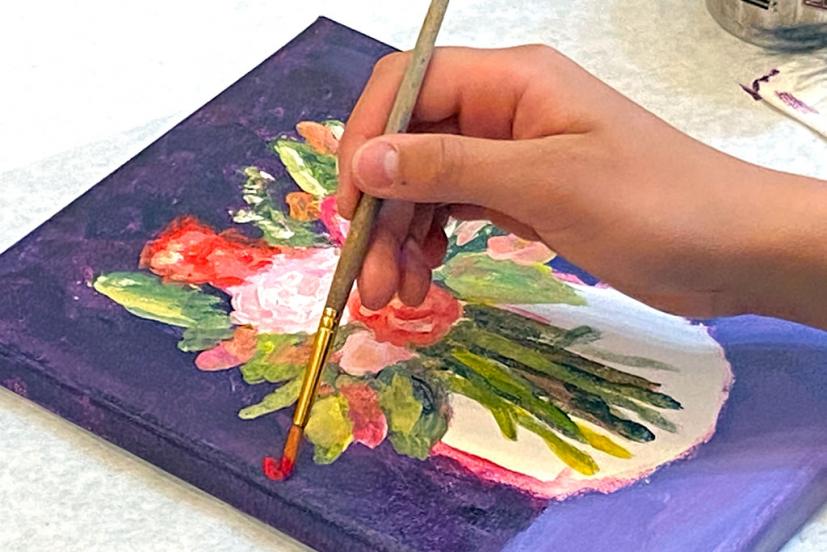 Marin Mommies presents an article from MASTERWORKS Kids' Art Studio in Corte Madera.
A lifetime student of the art masters, Lisa Jones founded MASTERWORKS Kids' Art Studio to encourage children and their parents to explore the universal experience of communicating ideas through visual media.
Since 1997, MASTERWORKS, an intimate studio in Corte Madera, has guided students as young as six years old through the techniques and media employed by great artists. The MASTERWORKS curriculum spans the ages and examines cultural art from around the world. Each hands-on lesson is a unique experience, exploring not only the artistic process but also the history, lifestyle and food of the period.  Dedicated to teaching classical painting, drawing, color, design and perspective to creative students of all ages, MASTERWORKS provides a safe, inspiring and enriching studio experience.
In addition to the well rounded, core curriculum described above, MASTERWORKS challenges advanced students to pursue their own artistic interests through independent study. Many MASTERWORKS students have been recognized in regional and national art competitions; some have even chosen to pursue fine arts at the college level.
MASTERWORKS is more than an art class! Offering in-person and virtual classes, themed workshops, summer camps, art parties and adult classes, students of all ages enjoy this inspiring art education studio. MASTERWORKS is located in Old Corte Madera Square at 305B Montecito Drive, Corte Madera 94925. Learn more and register for classes at masterworkskidsart.com or by calling (415) 945-7945.
Sign up for tips & news for Marin families!